``File number limit'' quietly added to Google Drive is abolished due to criticism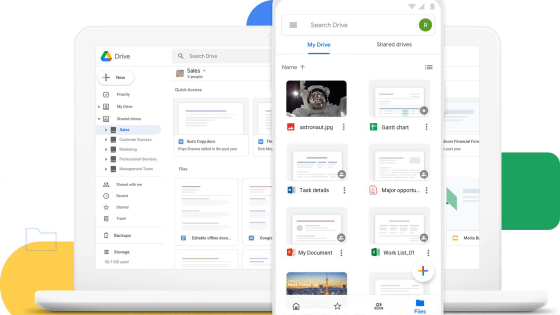 The cloud storage service 'Google Drive' operated by Google can use 15 GB of storage for free, and a paid plan is also available for users who require large capacity. However, in March 2023, it was found that Google Drive has a file number limit that ' limits the total number of files to a maximum of 5 million even with a paid plan' . As a result of the flood of criticism against the existence of this file number limit, the removal of the limit was announced on April 4, 2023.


We recently rolled out a system update to Drive item limits to preserve stability and optimize performance. While this impacted only a small number of people, we are rolling back this change as we explore alternate approaches to ensure a great experience for all.

— Google Drive (@googledrive) April 4, 2023


The reason why Google Drive's file number limit was found is as follows. First, from around February 2023, some Google Drive users will see the message ``You have reached the limit on the number of items created with this account, regardless of whether they are in the trash.'' became. After that, from around March 2023, the message ``Error 403: This account has exceeded the 5 million item creation limit.To create more items, move the item to the Recycle Bin and delete it permanently.'' is displayed, and it turns out that the total number of files is limited to 5 million. In addition, Google responded to an inquiry from the overseas media 'Ars Technica' that 'the file limit is not a bug', making it clear that the limit is an official specification of Google Drive.

Google Drive has hidden file limits even with paid accounts - GIGAZINE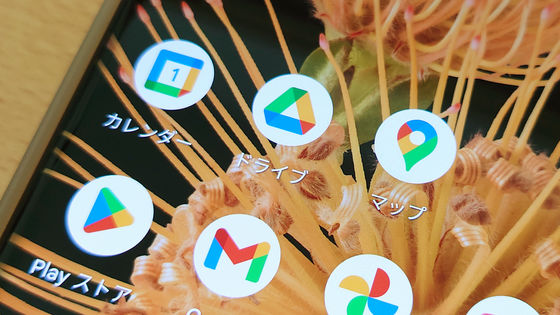 In the case of the free plan with a maximum storage capacity of 15GB, a simple calculation shows that in order to save 5 million files without reaching the capacity limit, it is necessary to save 5 million files of about 3 bytes, so in practice It seems that there is almost no problem. However, in the case of a paid plan with a maximum of 2TB, if you save 5 million files of about 400kB, you will be caught in the file number limit. For this reason, when managing large-scale software source code, etc., there is a possibility that you may encounter a situation where 'the file cannot be saved even though the capacity limit has not been reached.'

Also, although Google's support page mentions the file number limit for shared items , it did not mention the number limit for regular files. For this reason, many users have complained that 'Google imposes a secret file limit'.

In response to user feedback, Google Drive's official Twitter account posted on April 4, 2023, ``We recently implemented an update to add a file limit to maintain stability and improve performance. A small number of users were affected by the file limit, but we rolled back the update to provide a great experience for all users,' he wrote, adding, 'The file limit was recently added. It announced that it was 'abolished' and that 'the file number limit was abolished'.

We recently rolled out a system update to Drive item limits to preserve stability and optimize performance. While this impacted only a small number of people, we are rolling back this change as we explore alternate approaches to ensure a great experience for all.

— Google Drive (@googledrive) April 4, 2023


In addition, Google Drive apologizes for limiting the number of files without notice, stating, ``If changes are necessary, we will notify the user in advance.''

If we need to make changes, we will communicate them to users in advance.

— Google Drive (@googledrive) April 4, 2023