I drank 'Sleta's Strawberry Soda' where Franboise spreads red at Mobile Suit Gundam Mercury Witch EXPO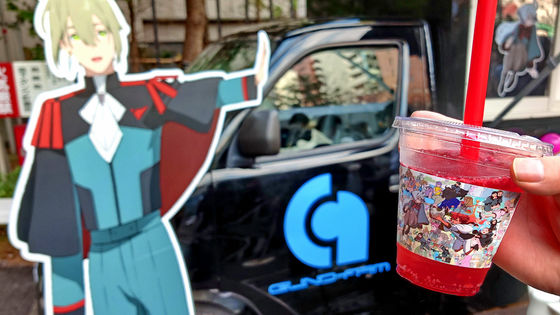 At the '
Mobile Suit Gundam Witch of Mercury EXPO
' held at Shibuya Cast, a drink with the motif of 'Mobile Suit Gundam Mercury Witch' was sold, so I actually tried drinking it.
Mobile Suit Gundam Witch of Mercury EXPO | Bandai Hobby Site
https://bandai-hobby.net/site/g-witch_expo2023/
Kitchen car 'GUND-ARM Inc. OPEN CAFÉ' equipped with Gundam Co., Ltd.'s license plate cover.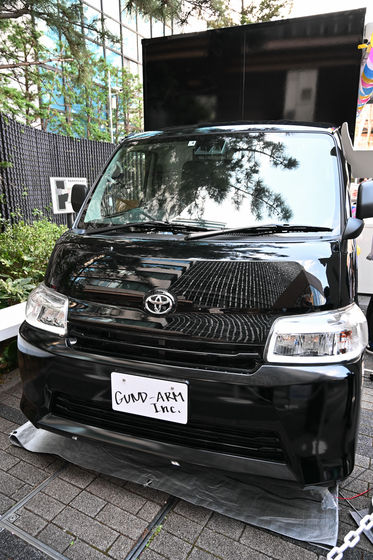 Elan Keres who acted as an attendant.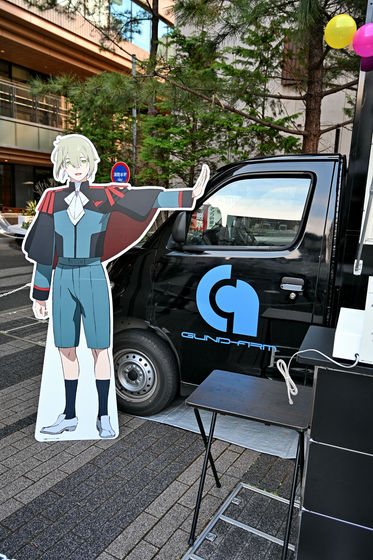 The area around the counter is lively like this.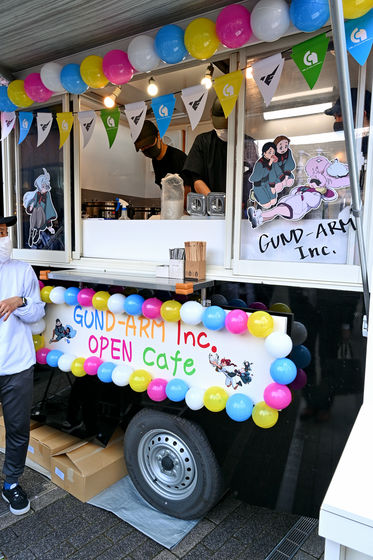 There are three types of hot drinks on the menu: Miolin's Tomato Soup, Guell's Coffee, and Shaddik's Lemonade. Four types of 'Tutu's peach soda (with peach)' and 'Elan's blue soda (with blueberry)'. Both are 600 yen including tax, and one of eight original coasters is randomly included.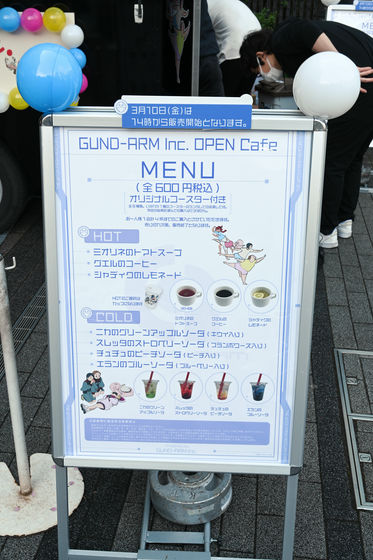 This time I ordered 'Sleta's Strawberry Soda (with Franboise)'. Cold drink containers are plastic cups with EXPO visual stickers.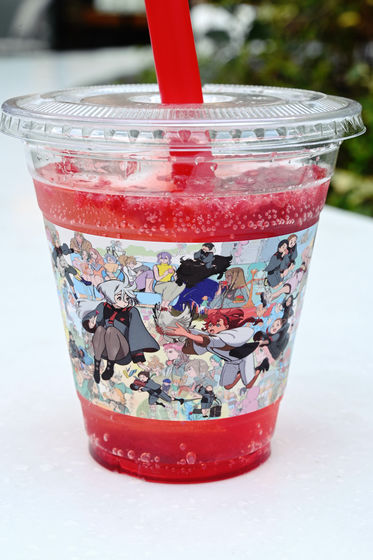 Franboise floating in a drink. red and very pretty.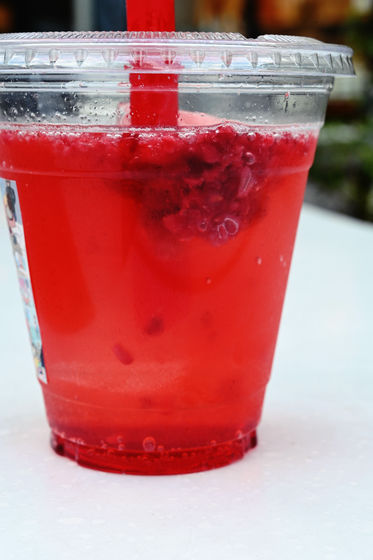 If you drink it while breaking it with a straw, the crumbled raspberries will come into your mouth between the sparkling carbonic acid and create a sour taste.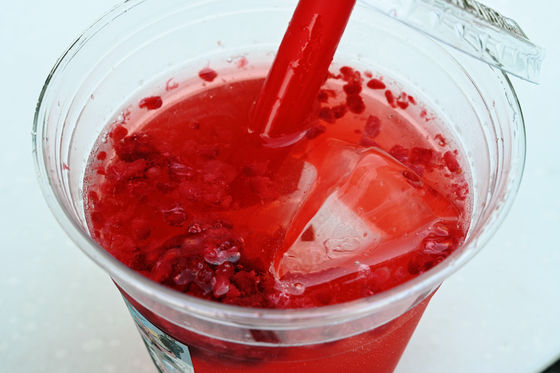 In addition, all the menus shown at the time of the exhibition are like this.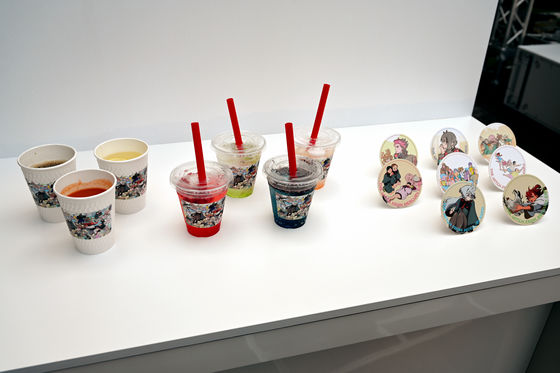 3 hot drinks. The back left is 'Guel's Coffee', the back right is 'Shadik's Lemonade', and the front is 'Miolin's Tomato Soup'. The motifs of Guell
, who was drinking coffee at the camp
, and Myoline, who was growing tomatoes, are quite clear.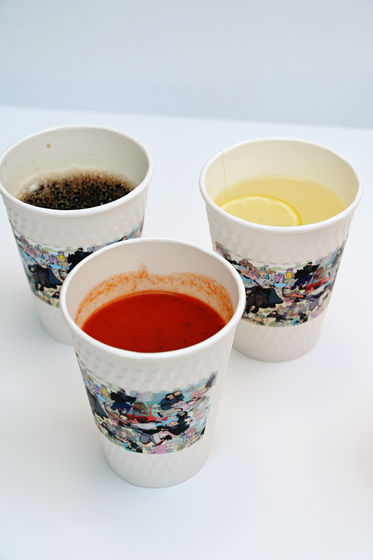 4 kinds of cold drinks. From the left, 'Sretta's Strawberry Soda', 'Nika's Green Apple Soda', 'Elan's Blue Soda', and 'Tutu's Peach Soda'. It seems that it matches the color that imaged each character.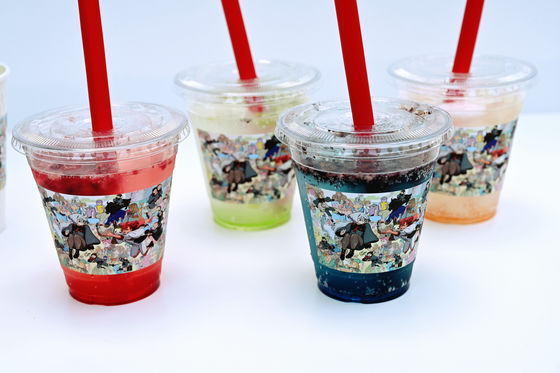 8 types of coasters. It's a difficult place that the character of the drink you ordered doesn't necessarily come out.