Amazon started dismissing more than 18,000 people, the most in history, mainly affecting retail and human resources departments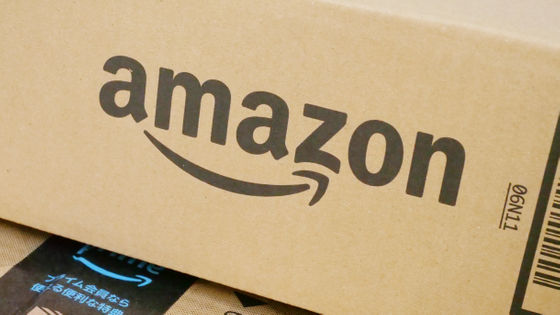 Entering 2023, Amazon will finally start laying off more than 18,000 employees as it becomes clear that major IT companies are struggling one after another, such as the
dismissal
of 8,000 employees at Salesforce and the
dismissal
of 10,000 employees at Microsoft. bottom.
Amazon Job Cuts: Company Starts New Round of Layoffs Affecting 18,000 People - Bloomberg
https://www.bloomberg.com/news/articles/2023-01-18/amazon-is-set-for-new-round-of-job-cuts-affecting-18-000-people
Amazon job cuts: Read the memos
https://www.cnbc.com/2023/01/18/amazon-job-cuts-read-the-memos.html
Amazon begins another round of layoffs as it cuts more than 18,000 jobs - The Verge
https://www.theverge.com/2023/1/18/23560874/amazon-layoffs-18000-january-november
So far, Amazon has grown into one of America's leading
employers, announcing 100,000 new jobs in
2020 due to tailwinds such as demand for staying home due to pandemics. However, due to the slump in the global economy and the slump in
the Alexa business
, in November 2022, Amazon decided to dismiss 10,000 people, the largest number in Amazon history at the time.
It is reported that Amazon will dismiss 10,000 employees, if realized, it will be the largest personnel reduction in Amazon's history - GIGAZINE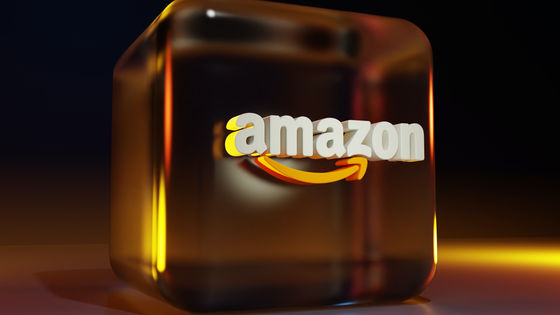 Amazon also announced that ``layoffs will continue in 2023,'' revealing that more than 10,000 people will be laid off.
Amazon announces that ``layoffs will continue until 2023'' after reducing personnel in device business and book business-GIGAZINE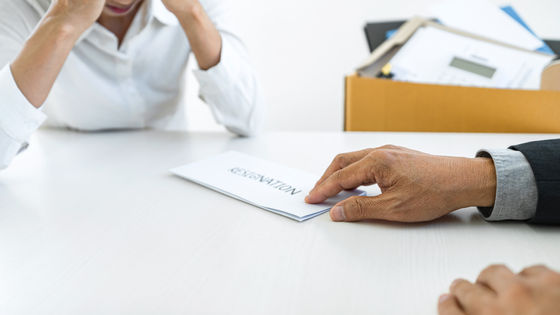 And this time, according to the plan
announced
on the official website in early 2023, ``We will reduce the total employment of more than 18,000 people, including those announced in November 2022,'' dismissed from January 18. We have started sending e-mails to those who are eligible for
Doug Herrington, CEO of Worldwide Amazon Stores, Amazon's retail arm, said in a notice that the workforce reduction was 'to reduce service delivery costs so that we can continue to invest in the wide selection, low prices and fast shipping that our customers love. 'It's an important part of a broader effort,' he said.
Notification to employees who will be laid off in North America and Costa Rica was completed on January 18, and other regions will be notified as soon as legal processes are completed. In addition, the target people in China will be notified after the Chinese New Year from January 22nd.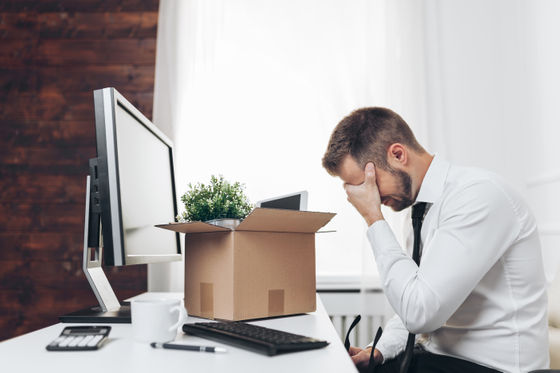 The workforce reduction in 2022 was centered on the device and service divisions that handle the voice assistant Alexa and the smart speaker Echo, but this time the retail and human resources divisions will be the main targets.

Amazon also announced that it
will end Amazon Smile,
which donates a portion of sales of eligible products to charity. The charity program, which has been around for almost 10 years since its inception in 2013, is set to end on February 20, 2023.
The total dismissal of 18,000 people is the largest in the IT industry, but Amazon is not the only technology company conducting large-scale dismissals. As mentioned above, Microsoft has announced the dismissal of 10,000 people, and Meta has also
announced
the dismissal of 11,000 people, and nearly 300,000 people
have lost their jobs in
this industry since 2022.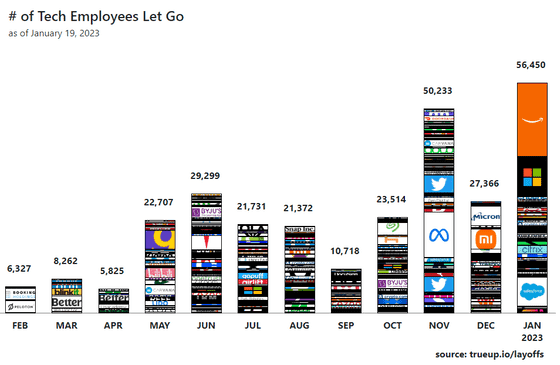 in Note, Posted by log1l_ks