Summary of how to put in and use the bot 'GIGAZINE BOT' that can quickly check new articles of GIGAZINE with Discord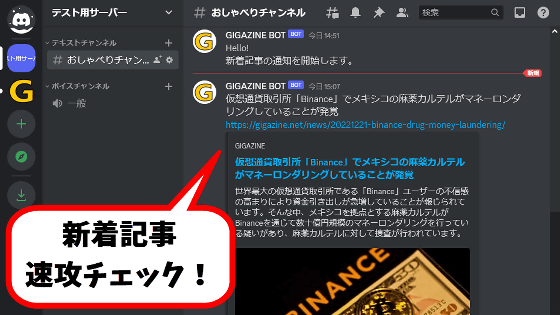 Since November 2022,
GIGAZINE's official Discord server
has been opened to distribute new articles, but a new bot
'GIGAZINE BOT'
that can distribute GIGAZINE's new articles on your own Discord server has been released! It's a ridiculous bot that allows you to check GIGAZINE's new articles with Discord anytime, anywhere, so the introduction method and procedure are as follows. Now anyone with server administrator privileges should be able to have the GIGAZINE bot reside on the Discord server!
GIGAZINE BOT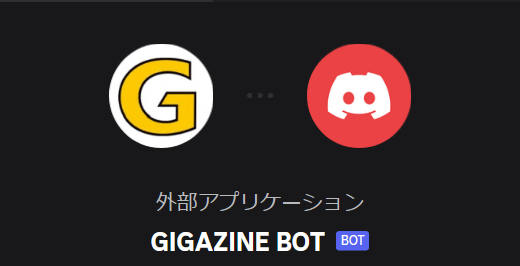 Installation procedure for GIGAZINE BOT
To introduce GIGAZINE BOT to the server, first access the
distribution page
, enter the email address and password of your Discord account that has server administrator privileges, and then click 'Login'.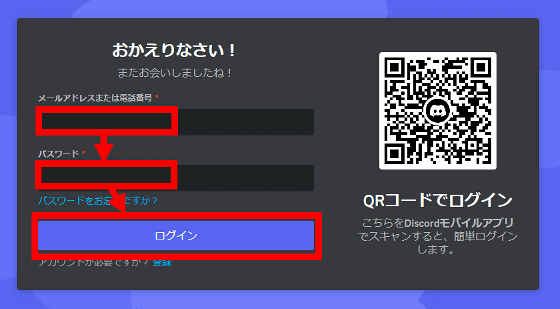 When the external application introduction screen is displayed, select the server you want to add GIGAZINE BOT from the pull-down menu at the bottom of the screen and click 'Yes'. However, since GIGAZINE BOT has not been authenticated yet at the time of posting this article, when the number of users reaches 100, it is necessary to perform an application procedure to accept the 101st and subsequent users, so depending on the timing before authentication, the introduction screen may not be displayed.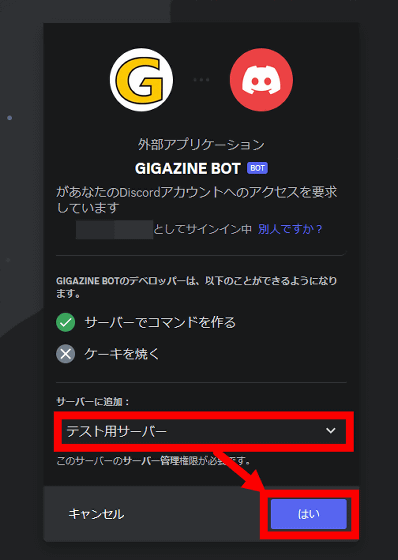 When the following screen is displayed, click 'Authenticate'.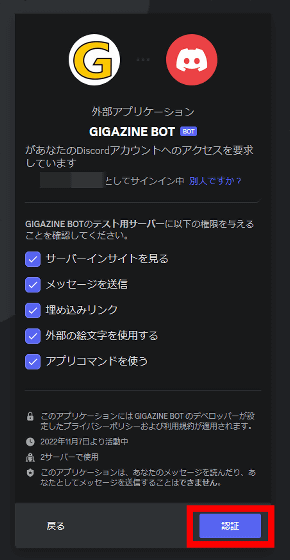 When asked to prove that you are human, click on the red frame.



When 'Authenticated' is displayed, the introduction of GIGAZINE BOT is complete.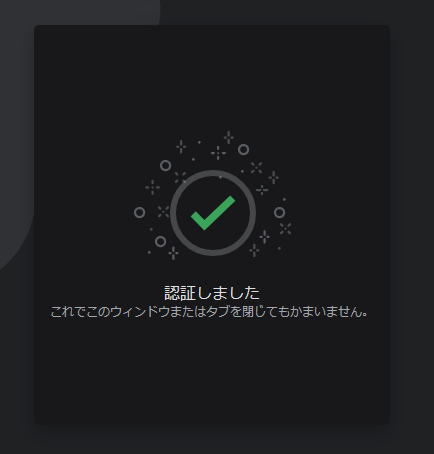 ◆ How to use GIGAZINE BOT
GIGAZINE BOT is a bot that automatically posts new articles to a specified channel. First, select the channel where you want to post new articles.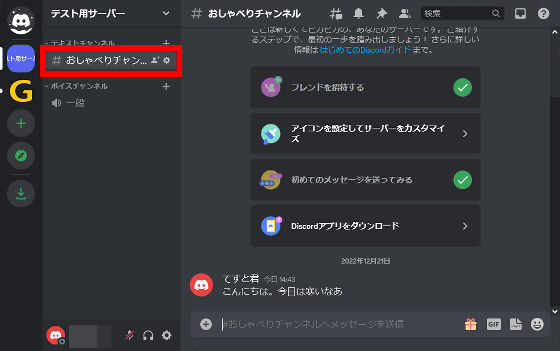 Next, enter '/' in the message input field and select '/start_gigazine' from the displayed menu.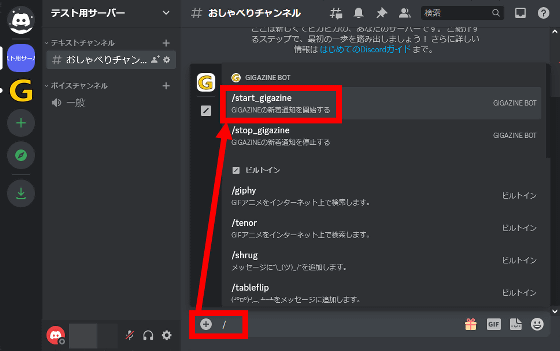 When the message input field looks like the following, press the Enter key.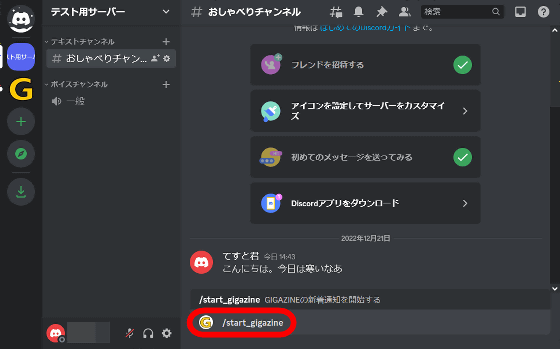 The setting is completed when 'Notification of new articles will start' is displayed.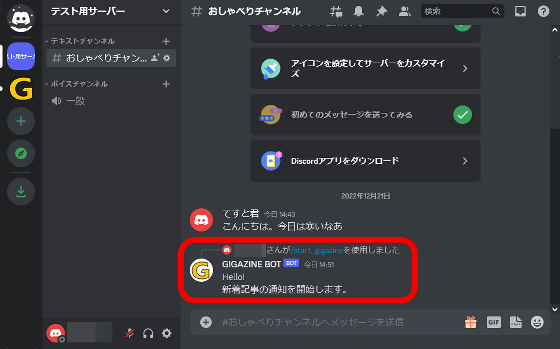 After that, every time a new article on GIGAZINE is published, a new article will be posted on the channel.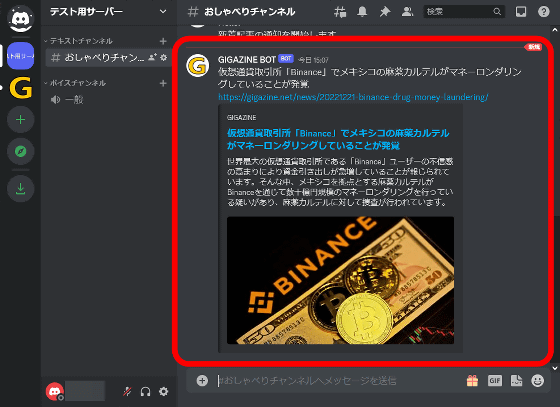 If you want to stop posting new articles, enter '/' in the message entry field and then select '/stop_gigazine'.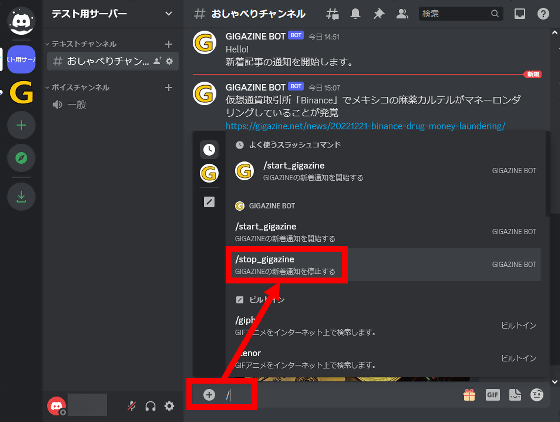 Then, you can stop posting with the message 'Stop notification of new articles'. You can resume posting new articles at any time by entering '/start_gigazine' again.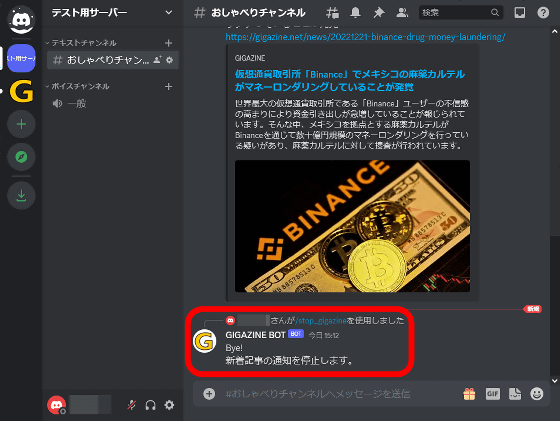 Also, in the case that ``I'm not managing the server, so the bot is a bit of a hurdle...'', I'm distributing new articles on GIGAZINE's official Discord server, so I simply want to know the notification of the article. If so, this one is easier. In addition to distributing new articles on the official Discord server, we have set up a forum where anyone can freely write articles on GIGAZINE, and are aiming for a higher dimension as an active server, so ``I want to support GIGAZINE in some way. ~', I would appreciate it if you could make various comments on the GIGAZINE official server.

We've started a public beta test for Discord's GIGAZINE official server, so I'd be happy if you could join us! -GIGAZINE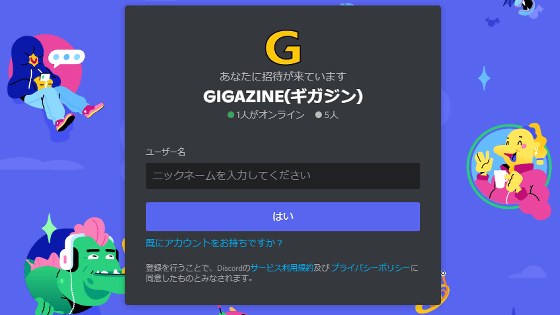 In addition, if the operation of 'GIGAZINE BOT' is strange or if you find some kind of bug, it would be helpful if you could send us the method / procedure to reproduce the problem or bug from this form !