I tried ``Kanda Matsuya Chicken Nanban Soba'', which concludes the year with a scent of yuzu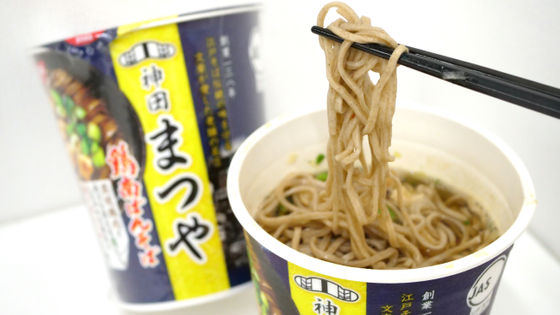 Since its first appearance in 2012, Nissin Foods' ' Kanda Matsuya Chicken Nanban Soba ', which has been released eight times, will be released nationwide from December 19, 2022 (Monday). This time, the package has been renewed, and it is said that it is a dish that features yuzu flavored soup and noodles with a texture that feels like eating at a shop, so I tried eating it ahead of time.

``Kanda Matsuya Chicken Nanban Soba'' (released on December 19) | Nissin Food Group

https://www.nissin.com/jp/news/11141
The package of 'Kanda Matsuya Chicken Nanban Soba' looks like this. It is appealing that it is supervised by Tokyo's long-established soba shop '
Kanda Matsuya
'.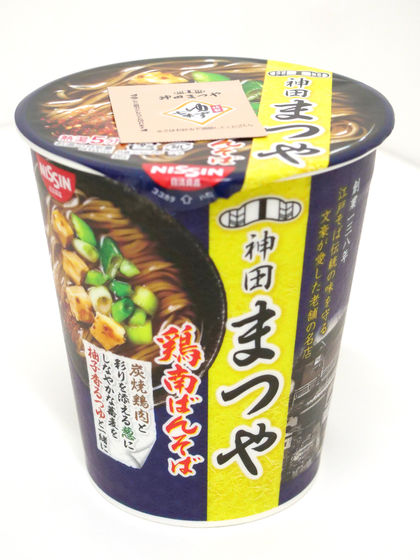 A special yuzu shichimi is attached on the lid.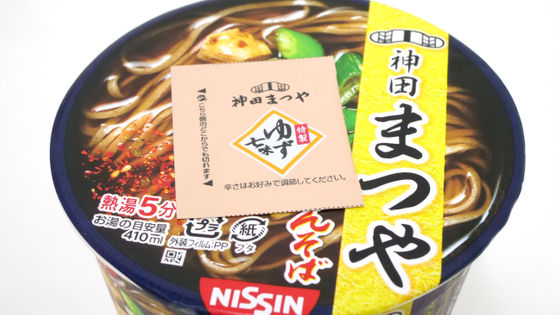 Seasoned chicken, green onions, yuzu peel, etc. are written in the raw material column.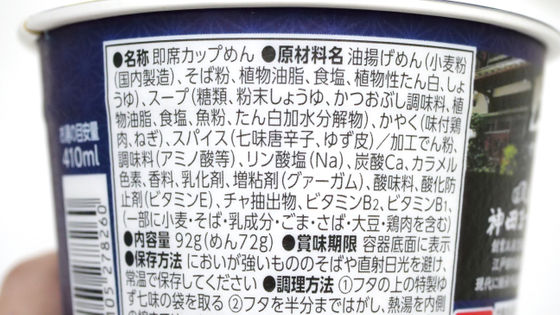 The calorie is 407 kcal per 92 g of food, the breakdown is 355 kcal for noodles and 52 kcal for soup.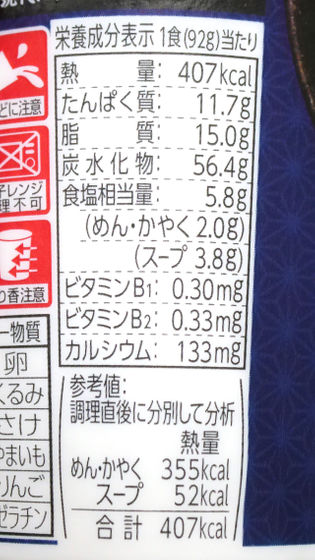 When you take the special yuzu shichimi and open the lid, you can see green onions and chicken in it.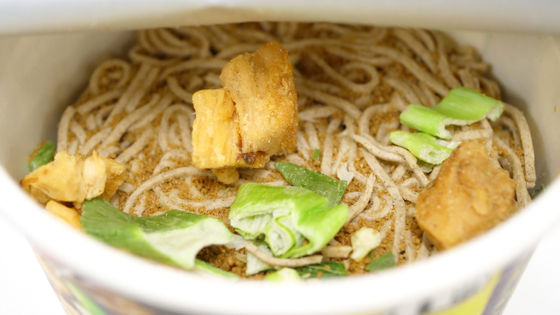 Pour hot water and wait 5 minutes.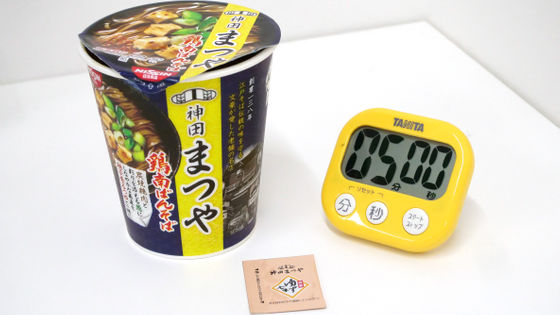 After that, add the special yuzu shichimi that comes with it and you're done.



It looks like this when you add a special yuzu shichimi. Green onions and chicken are rumbling on top of the noodles.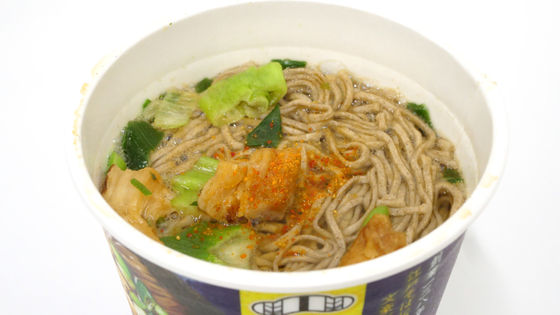 When you eat it, the thick yuzu flavored soup and the noodles with a firm texture match. In addition, the chicken with a chewy texture soaks up the juicy taste as you chew, and it was a perfect bowl of New Year's Eve soba to end the year.



``Kanda Matsuya Chicken Nanban Soba'' can be purchased at retail stores nationwide from December 19, 2022 (Monday), and the suggested retail price is 252 yen excluding tax. It is also handled by Amazon.co.jp, and the price at the time of article creation was 2922 yen including tax (244 yen including tax per piece) for 12 pieces.


Amazon | Nissin Foods Kanda Matsuya Chicken Nanban Soba 92g x 12 | Nissin Foods | Ramen Mail Order