The taste of chicken, pork, seafood, and vegetables was intricately mixed to create an exquisite soup. 'A taste of a well-known store once you want to eat a specially made concentrated salt ramen' tasting review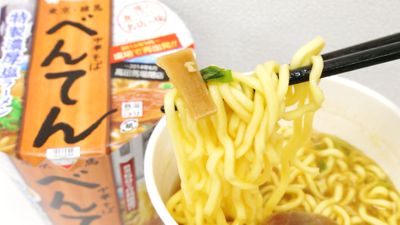 From May 27, 2019, Ace Noodle, a cup noodle that reproduces the taste of a popular famous ramen "
Benten
" in Nerima in Tokyo, Ace Cock "
A taste of a well-known store's taste Benten specially made rich salt ramen
" has appeared. I tried actually eating what kind of cup noodles by 'Acet Cook' from 'Benten' ramen that 'Animal taste of vegetables and seafood-rich soup is mixed, and you can enjoy the umami of the material'.
The taste of a well-known store that you want to eat at one time Benten specially made rich salt ramen | Product Information | Ace Cook Co., Ltd.
https://www.acecook.co.jp/products/detail.php?id=968
This is the "special taste rich salt ramen noodles of a specialty store that you want to eat once."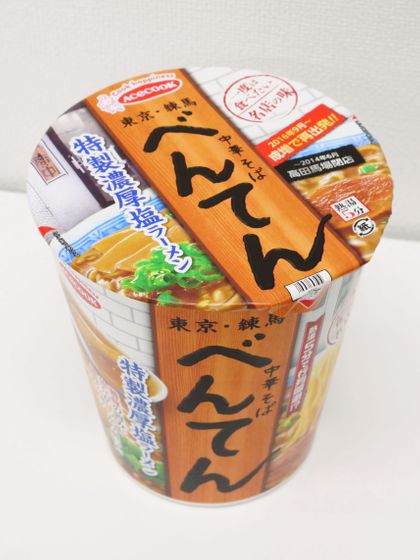 'Benten' is a ramen shop that was open in Takadanobaba until June 2014, but closed once. Then, in September 2016, we re-departed in the area around Narima Station in Tokyo, and at the time of writing the article became a ramen shop that can be queued.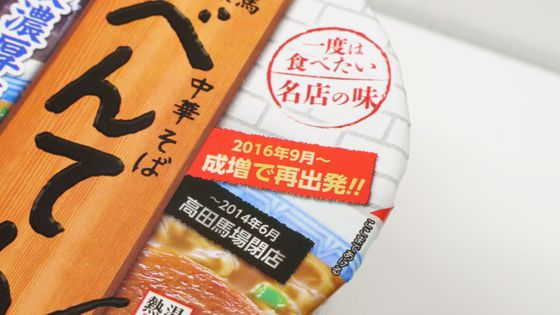 Looking at the ingredients, the soup contains a wide variety of extracts, powders and seasonings such as pork extract, chicken extract, fish extract, chicken seasoning, pork seasoning, fish powder, flavored seasoning, fermented seasoning, vegetable extract, etc. It seems to be included.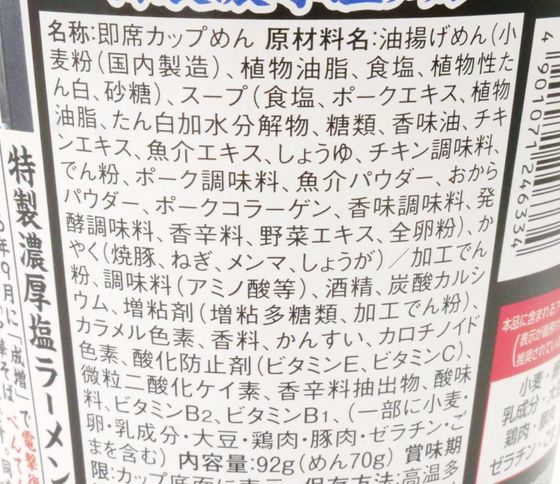 The calorie is 377 kcal per 92 g of a meal.



The package contained a bag of liquid soup.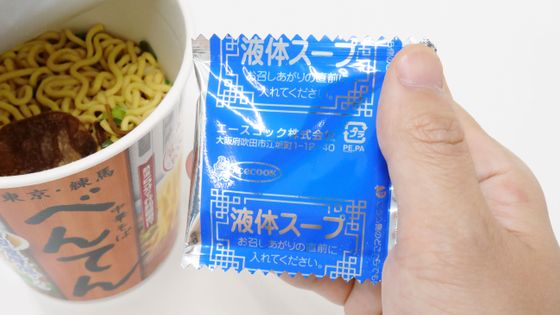 Pour hot water to the inner line.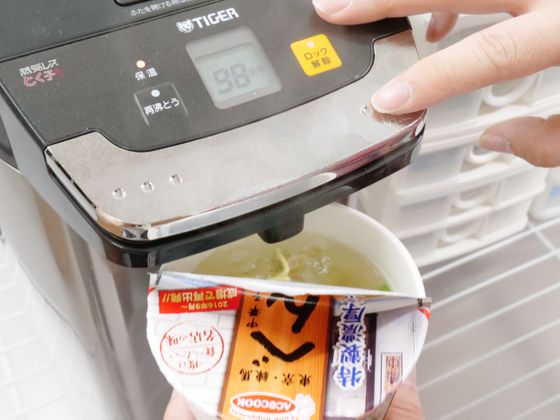 The waiting time is 5 minutes.



After 5 minutes, add the liquid soup and stir it gently.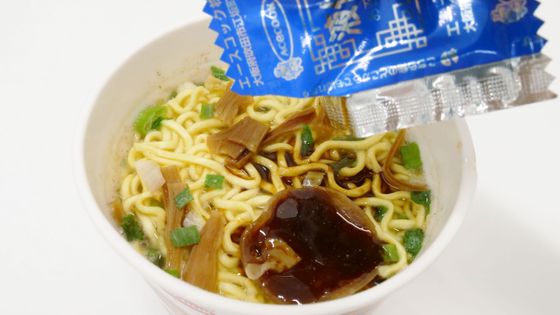 When I try to eat it, I can feel the rich umami taste because the soup is a mix of salt, soy sauce, fish, pork and chicken all at once with a piece of ace-cock.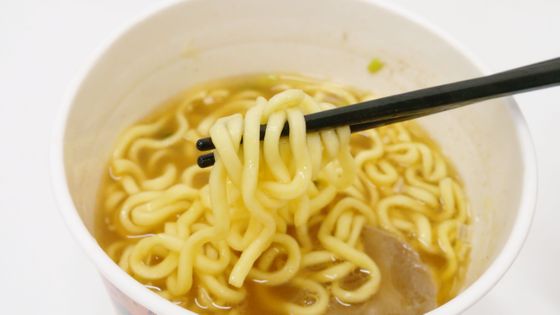 When you drink the soup, among the taste, vegetables and chicken ribs in the base, ginger and soy sauce as aftertaste seems to be strong. However, when asked, 'Is it just that taste?', There is absolutely no such thing. Exquisite taste that umami taste of several ingredients melted out is 'cup noodles evolved ...' and it can not be excluded without saying that it is 'salt ramen', and it is thick, and there is also eating response.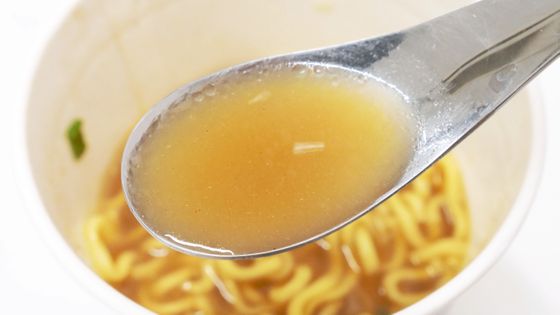 "A tasteful store special-purpose concentrated salt ramen that you would like to eat once" can be purchased from retail stores nationwide for ¥ 205 from the suggested retail price from May 27, 2019.