The US Federal Communications Commission banned the sale of communication equipment from five Chinese manufacturers such as Huawei and ZTE on the grounds of ``risk to national security'', and the British government also restricted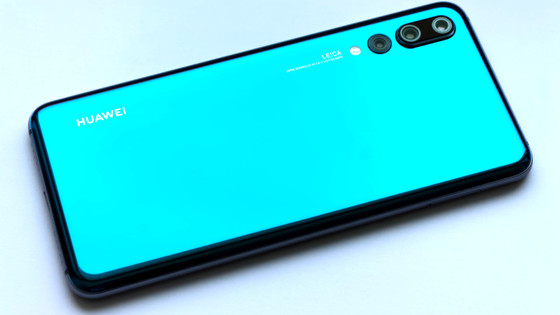 The Federal Communications Commission (FCC), an organization that regulates communications and radio waves in the United States, has adopted rules prohibiting the sale and import of Chinese manufacturer products such as Huawei and ZTE due to ``national security concerns.'' , announced on November 25, 2022. The British government has also issued a recommendation to limit the adoption of surveillance cameras made in China.

FCC Bans Authorizations for Devices That Pose National Security Threat | Federal Communications Commission
https://www.fcc.gov/document/fcc-bans-authorizations-devices-pose-national-security-threat

Written statements - Written questions, answers and statements - UK Parliament
https://questions-statements.parliament.uk/written-statements/detail/2022-11-24/hcws386

US Bans Huawei, ZTE Telecom Equipment on Data-Security Risk - Bloomberg
https://www.bloomberg.com/news/articles/2022-11-25/fcc-bans-huawei-zte-telecom-equipment-from-sale-in-us-lawwfpb3

UK bans Chinese cameras from government buildings – POLITICO
https://www.politico.eu/article/uk-bans-chinese-cameras-from-government-buildings/

The rules announced by the FCC are based on the implementation of the Secure Equipment Act of 2021 signed by President Biden on November 11, 2021. Huawei, ZTE, Hikvision , Hytera and Dahua are the five manufacturers whose sales and imports are prohibited. The FCC said, 'Under the new rules, such equipment will not be authorized by the FCC, nor will such equipment be authorized through the supplier's declaration of conformity process or imported or sold under rules that allow exemptions from equipment authorization.' It is not clearly accepted.'

Products from these manufacturers have not previously been allowed to attract public funding from the government. In other words, although government agencies could not purchase, there was no problem for private companies to purchase with their own funds. However, since this measure will stop the FCC approval process itself, it will not be possible to sell the products of the five companies in question in the United States.

'This decision is part of the FCC's commitment to safeguarding national security by preventing the use of untrusted telecommunications devices within the country,' said FCC Chairman Jessica Rosenworthel. rice field.

``For the first time in the history of the FCC, a unanimous resolution has been passed to ban approval of new equipment based on national security concerns,'' FCC member Brendan Carr said on Twitter. says. In March 2021, Mr. Kerr urged domestic distributors not to handle Huawei products.

Today, the FCC takes an unprecedented step to safeguard our networks and strengthen America's national security.

Our unanimous decision represents the first time in FCC history that we have voted to prohibit the authorization of new equipment based on national security concerns.pic.twitter.com/wwCxZmTPJv

—Brendan Carr (@BrendanCarrFCC) November 25, 2022


Hikvision told Bloomberg, an American economic newspaper, ``Our security products do not pose a security threat to the United States, and the FCC's decision is not technically or legally justified. 's regulations make the way American small businesses, homes and businesses protect property more dangerous and costly.' Huawei, ZTE, Hytera and Dahua have not commented.

A series of regulations on Chinese communication equipment manufacturers began with the suspicion that 'Chinese manufacturers' smartphones may be sending user data to China.'

Discovered that Android smartphone secretly sends user data to China - GIGAZINE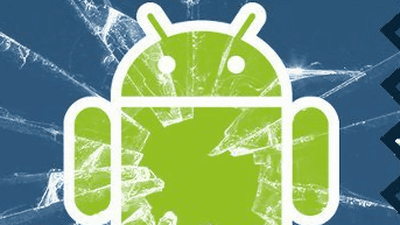 by Tsahi Levent-Levi

``You should not use smartphones made by Chinese manufacturers such as Huawei,' ' warned the secretary of intelligence agencies such as FBI, CIA, and NSA. Former Chief Financial Officer (CFO) Meng Wanzhou has been arrested for violating an embargo on Iran. This incident caused a great deal of distrust in the United States against Chinese manufacturers such as Huawei. After that, major American tech companies such as Google , Microsoft and Intel announced that they had stopped doing business with Huawei. After that, measures to prohibit the investment of public funds were issued to five companies, Huawei, ZTE, Hikvision, Hytera, and Dahua.

The Trump administration prohibits government agencies from purchasing communication equipment directly from Chinese companies such as Huawei - GIGAZINE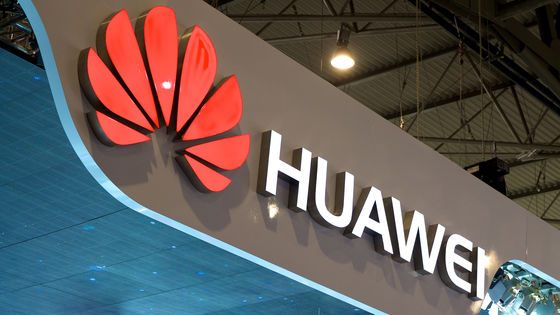 by Kārlis Dambrāns

It was already reported in October 2022 that the FCC might take measures to ban the approval of products from Chinese communication equipment manufacturers such as Huawei.

Possibility of prohibiting new sales of Huawei and ZTE communication equipment in the United States - GIGAZINE



Concerns about Chinese telecommunications equipment makers such as Huawei and ZTE are growing not only in the United States but also in the United Kingdom. England is a surveillance camera powerhouse with more than 940,000 surveillance cameras installed in London alone, and many of the surveillance cameras used are Hikvision and Dahua products.

'In the light of threats to the UK and the increased performance and connectivity of surveillance equipment systems made in China, it has been concluded that additional controls are needed,' said Oliver Dowden, Minister for the UK Cabinet Office. Announced on November 24, it recommends disconnecting Chinese-made surveillance equipment from the core networks of departments and removing and replacing them without waiting for an upgrade.

Hikvision told the American political news media Politico, ``It is completely wrong to see our company as a threat to national security.We are working with the British government to clarify misunderstandings about our company and business. , and have addressed their concerns,' urging the UK government to reconsider the resolution.