Zoom launches email and calendar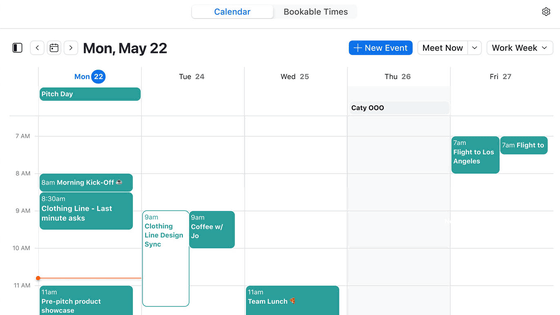 The video call tool ' Zoom ', which is useful for online meetings, has announced that it will start a new email function and calendar function.

New Zoom Mail and Calendar Give Workers a 'Toggle Tax' Break - Zoom Blog

https://blog.zoom.us/zoom-mail-calendar/
Zoom is adding email and calendar features to take on other workspace platforms | Engadget
https://www.engadget.com/zoom-email-calendar-meetings-productivity-184822470.html
Zoom Mail and Zoom Calendar are delivered as advancements to give users direct access to the tools they need, and we expect to be able to work more efficiently with Zoom than ever before.
The Zoom mail client is designed so that all communication can be done with the app alone via general mail services and meetings, telephone calls, whiteboards, chats, etc., and third-party mail services can also be used. Is possible. As an email service, it integrates seamlessly with Zoom's app, and incoming and outgoing messages are end-to-end encrypted by default. Zoom Pro or Zoom United has 15GB of storage, and Zoom One Business and above has 100GB of storage.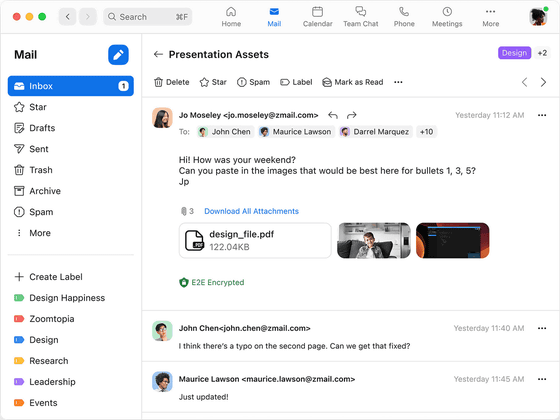 The Zoom Calendar client makes it possible to use the scheduler function of common calendar services with Zoom, and existing third-party services can also be used. You can schedule Zoom meetings and phone calls from your calendar.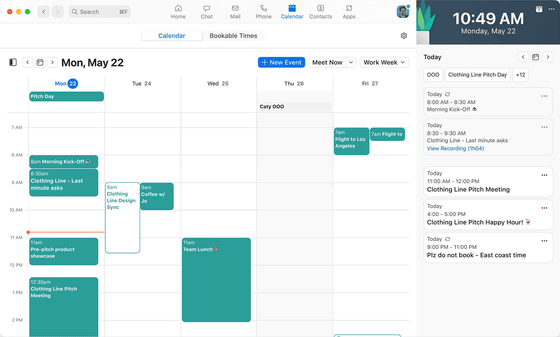 When using multiple applications, it is said that 4 hours of 'toggle tax' is wasted per week. It is said that it will be