'Clean up photos' that are free and do not require registration and quickly erase unnecessary parts in the photo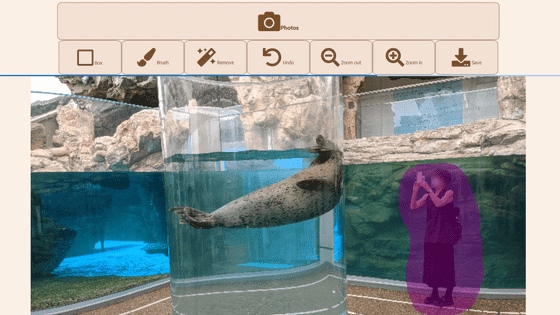 ' Cleanupphotos ' is a service that allows you to quickly erase people, dust, buildings, etc. that appear in photos. Google Pixel 6 and Adobe Photoshop have similar functions, but cleanup photos are free and easy to use just by visiting the site.

Remove unwanted objects from photos by dragging boxes

https://cleanupphotos.com/
This is an image of a harbor seal taken at an aquarium. I was able to take a nice picture of a harbor seal coming out of the water, but a person was reflected on the right side.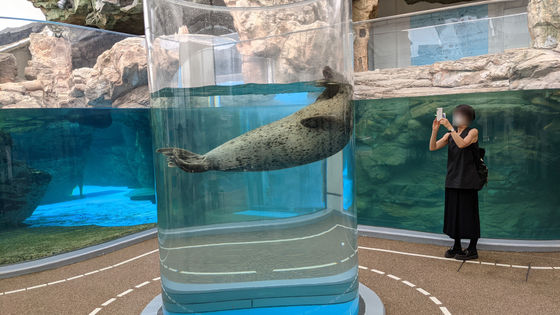 Go to
cleanup photos
there. Click Photos to upload the image.


Select the image file from earlier.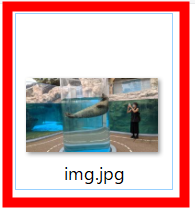 The image will be uploaded.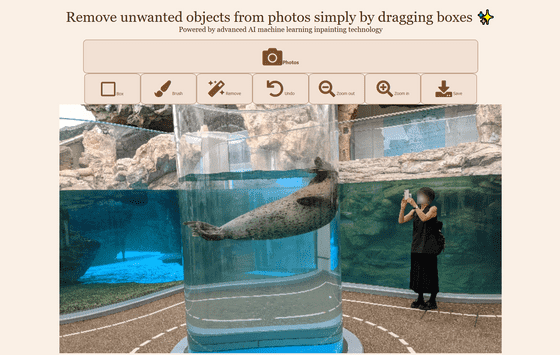 Next, click and drag the area you want to erase to select it. Click Remove when you have made your selection.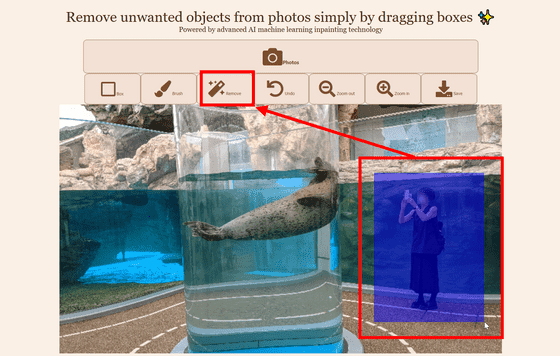 Then the objects in the selection are parsed ...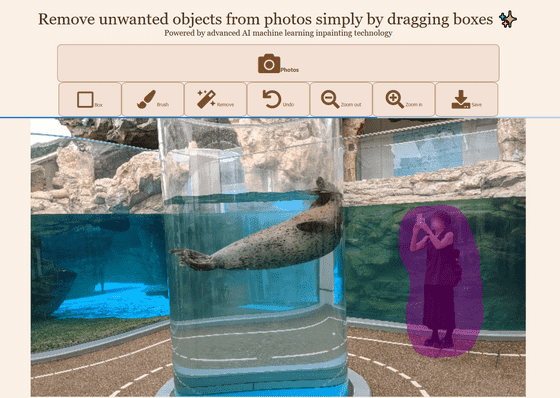 It disappeared cleanly like this. Click 'Save' in the upper right to download the edited image you can see. The uploaded image was a 4032 x 2268, 5.59MB jpg file, but the downloaded image was resized to a 720 x 408, 624kB png file.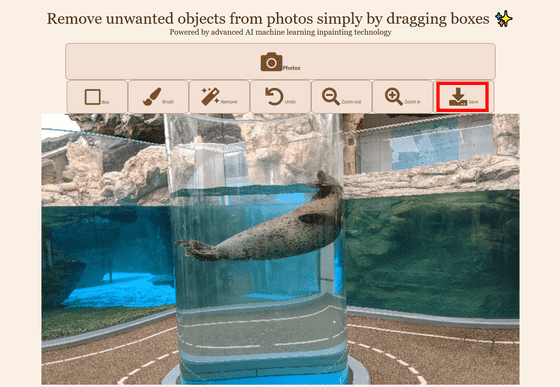 If you select 'Brush', you can select the range with the brush instead of the box.



After editing, it looks like this.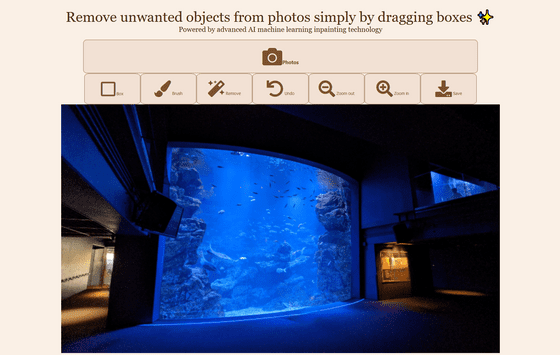 Not only did it disappear cleanly, but in some cases it disappeared in a slightly unnatural way.