Microsoft requires manufacturers to install SSDs instead of HDDs in PCs, switching deadline is 2023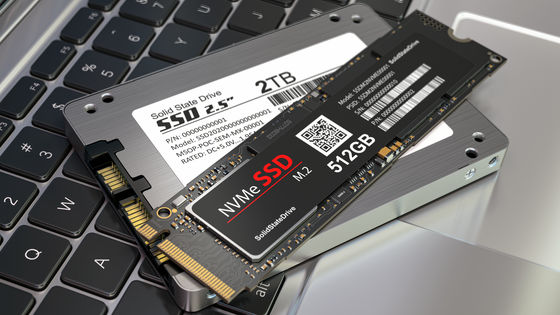 It is reported that Microsoft is asking manufacturers to use SSDs instead of HDDs as internal storage for PCs running Windows 11. The deadline for switching indicated by Microsoft is 2023, and if requested, all Windows PCs will be SSD-equipped models in two years.

Microsoft Trying to Kill HDD Boot Drives By 2023: Report | Tom's Hardware

https://www.tomshardware.com/news/microsofts-reportedly-trying-to-kill-hdd-boot-drives-for-windows-11-pcs-by-2023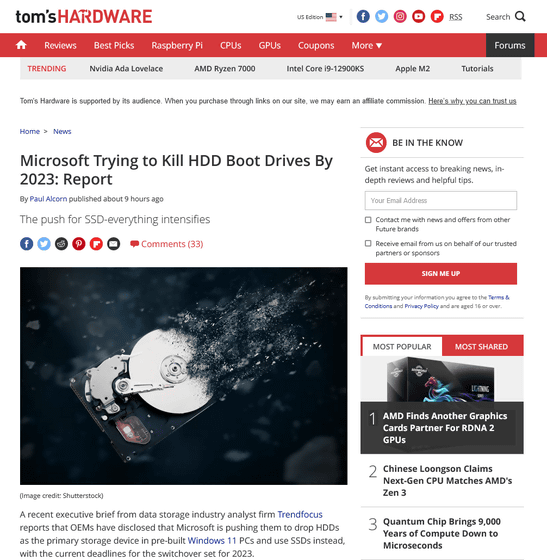 Report says Microsoft will require SSDs for new PCs soon, but is it a big deal? | Ars Technica
https://arstechnica.com/gadgets/2022/06/analyst-claims-microsoft-is-pushing-to-require-ssds-in-new-windows-pcs/

This information was reported by Tom's Hardware, an IT news site, as a report by Trendfocus, which analyzes the data storage industry.

According to the content, Microsoft is pressing OEM makers to use SSDs instead of HDDs as internal storage for Windows 11 PCs, and the switching deadline is set to 2023. ..

To Tom's Hardware, Trendfocus Vice President John Chen said, 'The original switching deadline was 2022, but due to discussions with OEMs, it was postponed to 2023. Probably in the second half, but the specific date is. I don't know. '

In addition, although there is a provision that 'capacity is 64GB or more' regarding storage in the system requirements of Windows 11, there is no specification of the type.

Many Windows PCs have already adopted SSDs in the developed countries market. Mr. Chen points out that Microsoft may make exceptions for dual-drive desktop PCs and gaming PCs with SSDs as boot drives and HDDs as data storage.