Kua Aina 'Chilia Bokado Burger' tasting review where you can enjoy Toro Toro rich avocado & huge patty with spicy sauce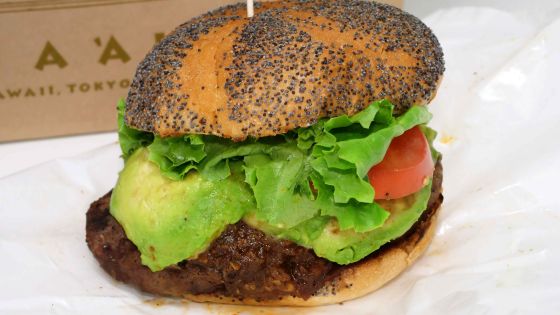 'Original chili meat sauce' that you can enjoy the rumbling of minced meat and ' Cilia avocado burger ' that contains plenty of ripe avocado have appeared in Kua Aina from May 25, 2022 (Wednesday). It is said that you can taste the sauce with plenty of meat along with the 100% beef patty baked on the lava stone grill, so I actually tried to see what it tasted like.

Umami of Kur Aina original sauce! 'Chili Meat Series' is on sale!

https://www.kua-aina.com/topics/6458.html
Arrived at Kur Aina.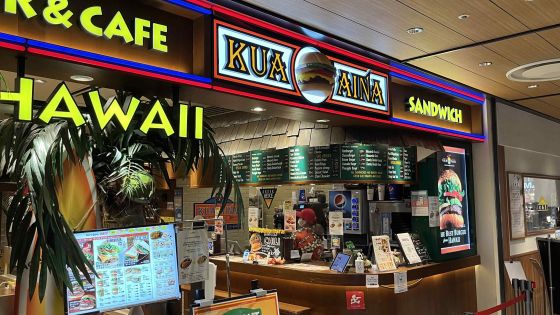 At the entrance of the store, there was a POP that appealed to the Cilia avocado burger and the 'Chilean cheese thick sliced cheddar cheeseburger' and 'Chile meat burger' that I had
tasted
before.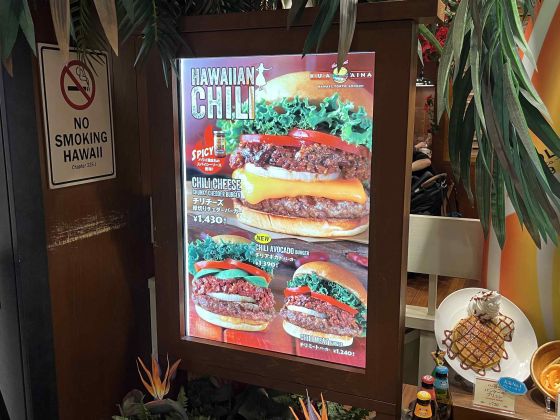 This time I ordered a Chilean avocado burger for takeout and brought it home. For takeaway, Chilean avocado burgers are served in a box.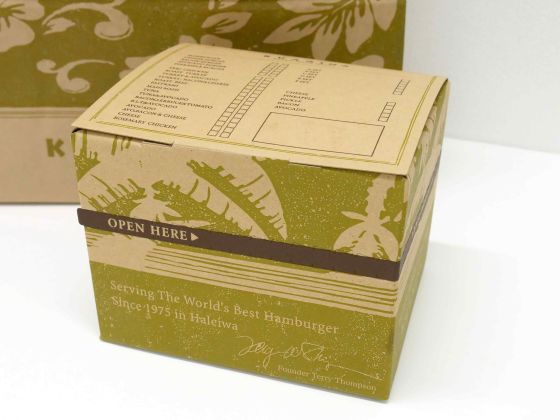 Inside the box was a Chilean avocado burger wrapped in paper.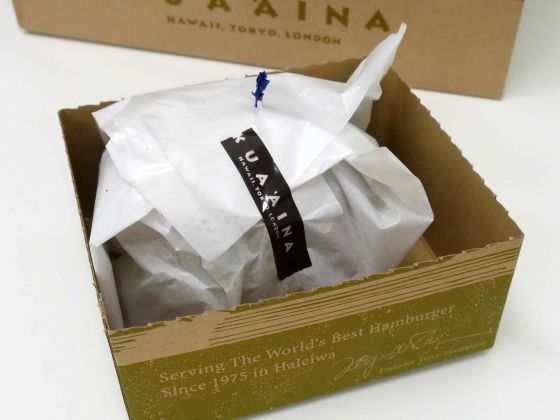 When you open the package, it looks like this. You can see patties and avocados that are large enough to stick out of the buns.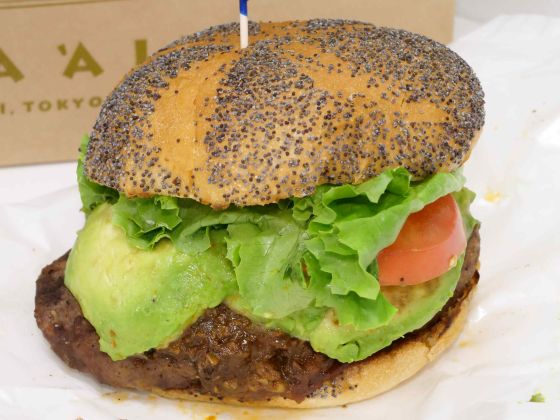 The height is about 10 cm ...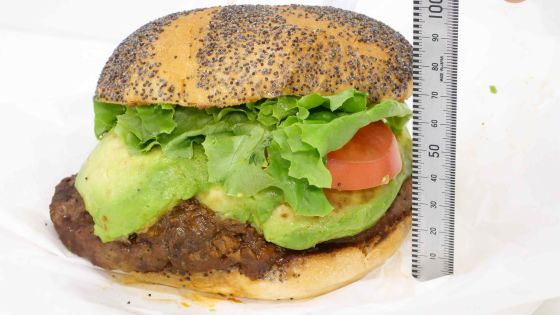 The weight including the wrapping paper was 436g.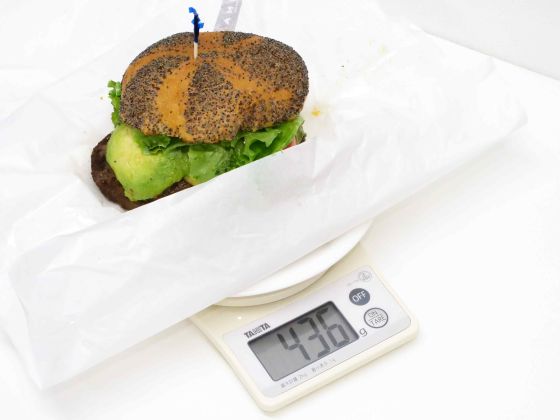 When disassembled and checked the contents, it looks like this. The patty is covered with plenty of original chili meat sauce, on which avocado, tomato and lettuce are placed. Also, the inside of the buns was lightly toasted.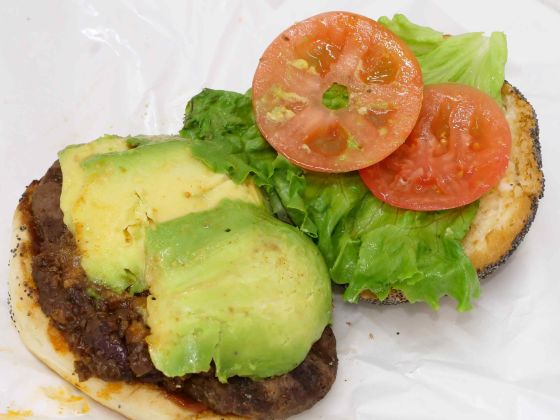 I tried to eat it by hand, but it was too big to put in my mouth ...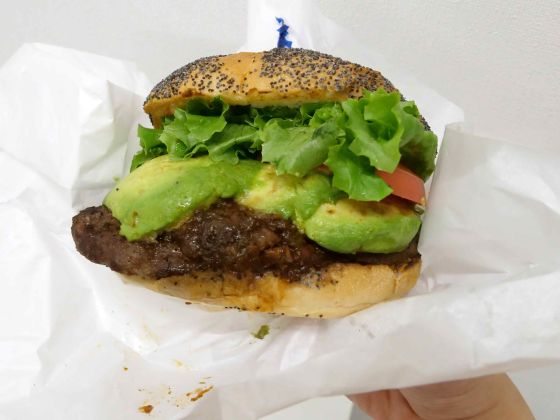 I decided to cut it with a knife and eat it. When you put it in your mouth, you can feel the sweetness of avocado and patty along with the spicy flavor of the original chili meat sauce. A large amount of avocado was so soft that you didn't have to chew it, and a rich avocado flavor spread on your tongue. In addition, the presence of minced meat contained in patties and original chili meat sauce is outstanding, and you can enjoy the strong meat flavor that is comparable to a large amount of avocado.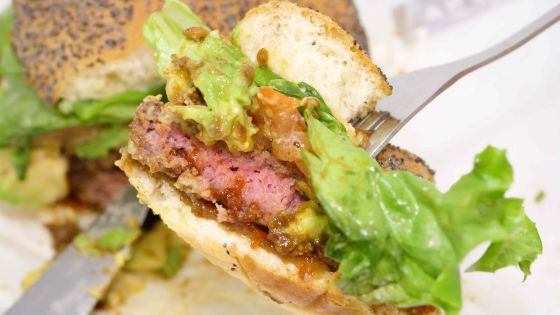 When I ate to the middle, the onion hidden between the avocado and the patty appeared. The Cilia avocado burger contains plenty of vegetables such as lettuce, tomatoes and onions, so I was able to eat a large amount of meat and avocado, which are rich in flavor, without getting tired.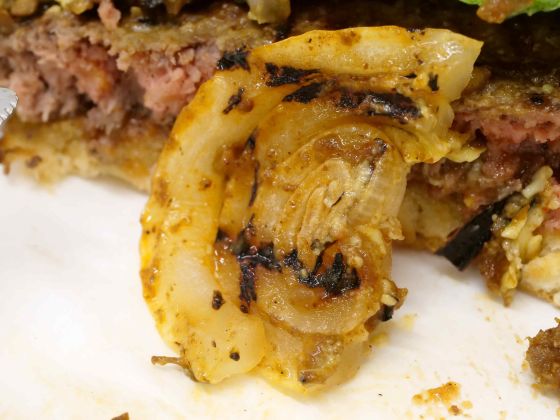 The Chilean avocado burger is available at Kur Aina nationwide for a limited time from May 25, 2022 (Wednesday) for 1390 yen including tax.