'Google Wallet' has appeared on Android and is used for payments as well as tickets and driver's licenses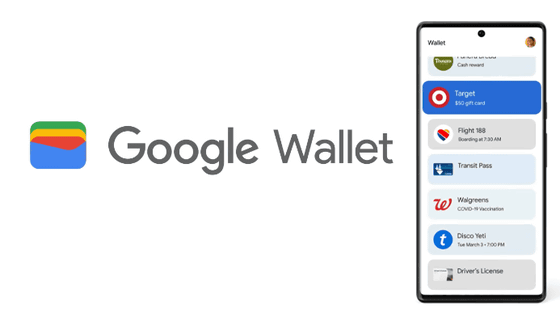 With Android smartphones provided by Google, you can use Osaifu-Keitai using the
FeliCa port
and payment apps such as
Google Pay
to shop with just your smartphone instead of carrying your wallet. In addition to payment by registering such credits and cards and use of IC cards, Google holds an annual developer conference,
Google
, an Android application that also serves as a vaccination certificate and driver's license. Announced as '
Google Wallet
' in
I / O 2022
.
Phone, keys ... Google Wallet | Google --YouTube
Phone, keys ... Google Wallet. Coming soon to Android, Google Wallet gives you fast, secure access to all your everyday essentials — including payment cards, boarding passes, vaccine cards, event tickets and soon even your driver's license. #GoogleIO pic .twitter.com/BJXKbykaSw

— Google (@Google) May 11, 2022


Ask a Techspert: How do digital wallets work?
https://blog.google/products/android/ask-a-techspert-google-wallet/

Released only in the United States in 2015, Android Pay will be integrated into Google Pay in 2018 and can be used as a wallet, as well as for personal remittances, event tickets, transportation tickets, point cards, etc. It was. From there, Google Wallet can also be used as a virtual car key, and it can be linked with other Google apps to display maps and transfer information. It will be an alternative. '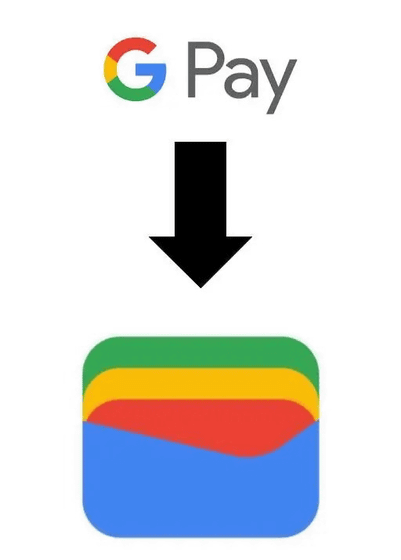 You can also see the general features in the Google Wallet announcement movie. Not only credit cards, but also point cards and gift cards, tickets and boarding passes, vaccine certificates, concert and event tickets, driver's licenses and other wallet-making cards can be stored in the app ...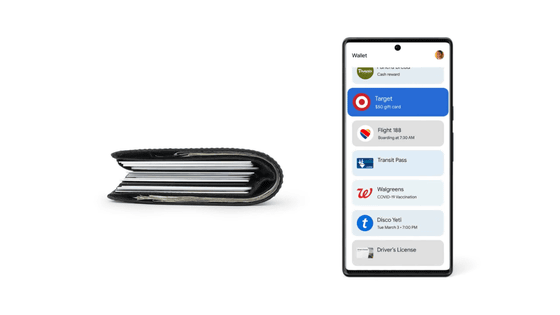 In the case of a car that can be electronically locked, you can also register the car key in Google Wallet, and you can unify various items you carry around and services that were divided into multiple apps into Google Wallet.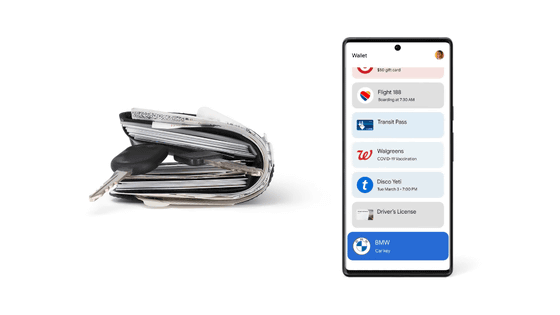 Also, even if the wallet packed with important things is wrapped around with a chain, the risk of loss or theft cannot be wiped out ...



Google Wallet is also more secure, providing security for your entire Android phone, and all purchases are encrypted and no data is collected.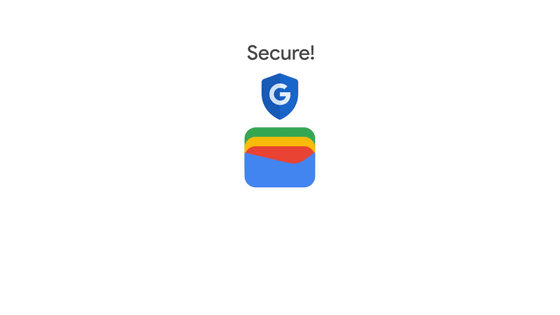 In addition, it can be used more conveniently by linking with other Google apps such as calendars, maps, and emails.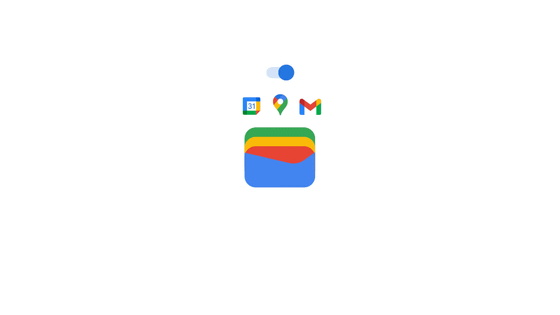 According to Kim Dong-min, product manager of Google Wallet, `` Google Wallet can reduce the number of things to carry, just as you used to carry a camera, a calculator and a mobile phone only with a smartphone. In addition, when registering the card with Google Wallet, financial institutions will ask for identity verification, screen lock will be locked so that others can not access it, and even if it is lost, it can be found by device search , etc. It can be a'better'item as well as a replacement for Google Wallet, 'says the benefits of Google Wallet.

In addition, the Android platform is open for any Android developer to use and develop for Wallet, adding QR codes and barcodes for those who don't have an office or hotel key, or even have the latest Android smartphones. It is said that it is thinking of expanding such as being able to access Google Wallet except for some functions using.

Google Wallet is planned to be available in more than 40 countries, and at the time of writing the article, details for Japan have been announced as 'coming soon'.