A photo of Google's genuine smart watch 'Pixel Watch' leaks and is found as a forgotten item in a restaurant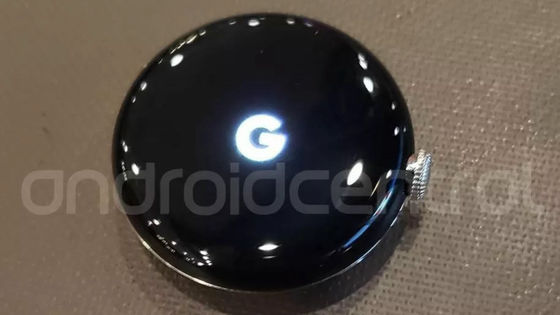 Google has released its own smartphones and Chromebooks under the Pixel brand, but it is rumored that a new smart watch ' Pixel Watch ' will be added to this. Android Central, a mobile-related media, reported that 'Pixel Watch was found as a forgotten item in an American restaurant,' and also released a photo showing the details of the terminal.

Google Pixel Watch: Exclusive leaked images seem to show Google's first smartwatch | Android Central

https://www.androidcentral.com/wearables/google-pixel-watch-live-images-exclusive
Nine'Pixel Watch' photos leak — and one wacky story --The Verge
https://www.theverge.com/2022/4/24/23039835/google-pixel-watch-leak-photos-prototype-left-at-restaurant
Google is planning to hold a Google I / O in May 2022, and it is reported that it may announce the Pixel 7 and Pixel Watch of smartphones in this. At that time, it was reported that a 'Pixel Watch prototype model' that Google seems to be using for testing in-house was discovered at a restaurant. The person who discovered the Pixel Watch hides his name and restaurant name to help identify himself.
Android Central wrote, 'In the past,
an unreleased iPhone was found in the bar,
but this case is reminiscent of that.'
Apple employees are reported to have lost their 'unreleased iPhone' again at the bar-GIGAZINE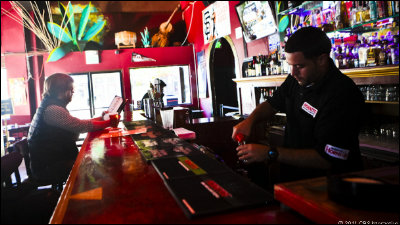 The Pixel Watch being developed by Google is under development under the code name 'Rohan', and while most Wear OS 3 smartwatches have Qualcomm's Snapdragon chip, Samsung's Exynos chip It is
reported that it
has adopted. However, until now, Pixel Watch photos have never been leaked.
The body of the Pixel Watch is circular, giving it a simple appearance with no border between the display and the bezel.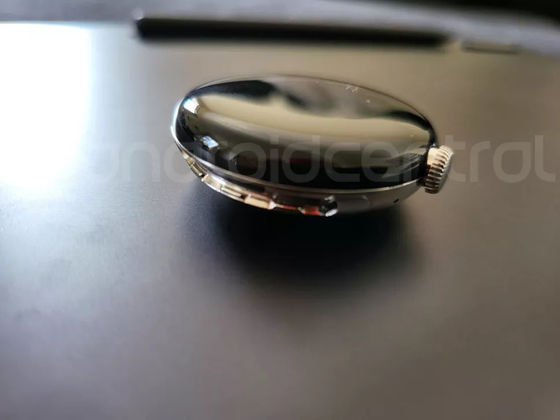 The back has a built-in sensor like this. The back looks like metal, but the discoverer describes it as 'feeling like it's coated with glass' as a finger touch.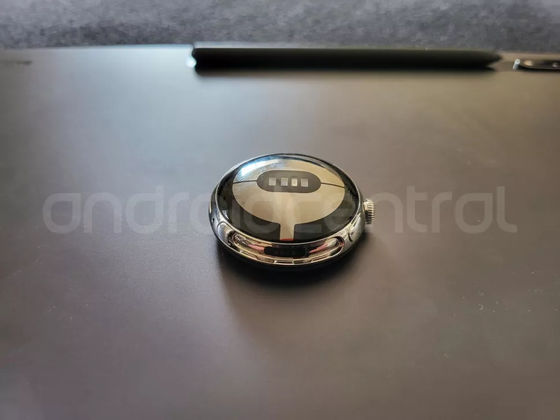 Two buttons and a crown on the side.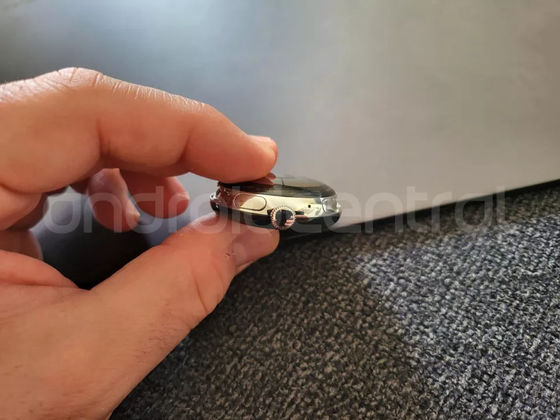 The band is made of silicon as shown below and looks a lot like the sports band on the Apple Watch.



The following terminals are hidden in the part that connects the band to the main body. Regarding this, Android Central pointed out that 'it may be a terminal that exists only in the test version'.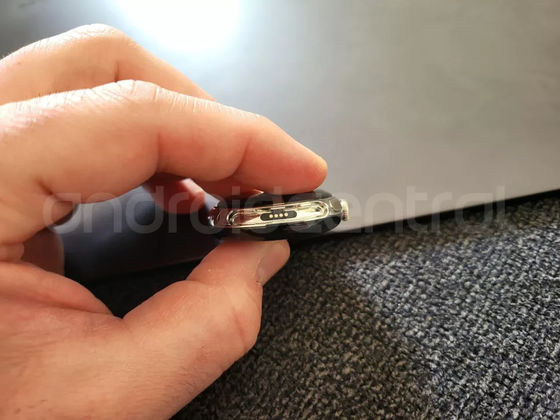 Even when the main unit was started, only the 'G' logo shined on the display, and it seems that it was not possible to confirm the operation. Therefore, Android Central states that the OS may not have been installed yet. In addition, it seems that the main body could not be charged because there was no Pixel Watch charger in the restaurant's forgotten item, and Android Central speculates that 'it may be compatible with the wireless charging function compliant with the Qi standard.' doing.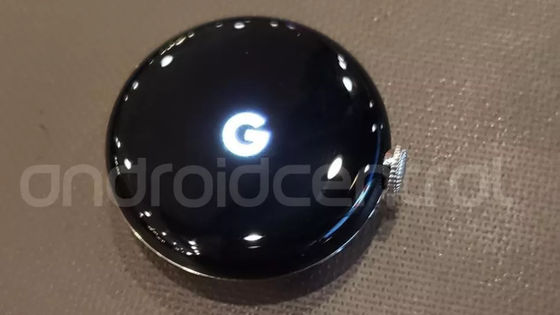 There was no charger, but the package seems to have been put together. The package said, 'This device has not been approved as required by the Federal Communications Commission and the regulations of the Canadian Ministry of Industry and has not been tested for compliance with EU regulations.' that's right.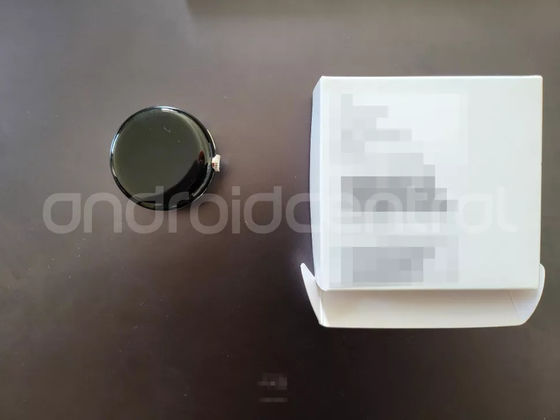 Please note that the Pixel Watch photo leaked this time is very similar to the one leaked as a rendered image of the Pixel Watch in the past.