Google sister company 'Wing' launches unmanned drone delivery service in Texas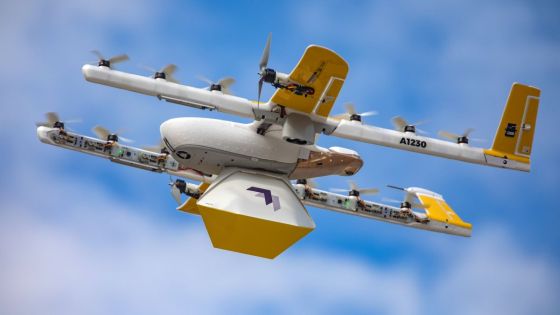 The drone-based unmanned delivery service that Amazon and others are developing is attracting attention as a service that enables faster delivery than conventional delivery methods and delivery to areas where it is difficult for vehicles to enter. Google's sister company Wing has announced that the drone delivery service will be available in Texas on April 7, 2022.

Wing --The Dallas Flyer
https://wing.com/dfw/

Wing Blog: The Dallas Flyer Episode 11: Wing to Launch Drone Delivery Service in Texas April 7th
https://wing-prod.blogspot.com/2022/04/the-dallas-flyer-episode-11-wing-to.html

Wing is a subsidiary of Google's parent company Alphabet, and its business is to develop drones for drone delivery services and develop delivery services. Wing began providing services in some parts of Australia and Finland in 2019, and has completed a total of 200,000 deliveries as of March 2022.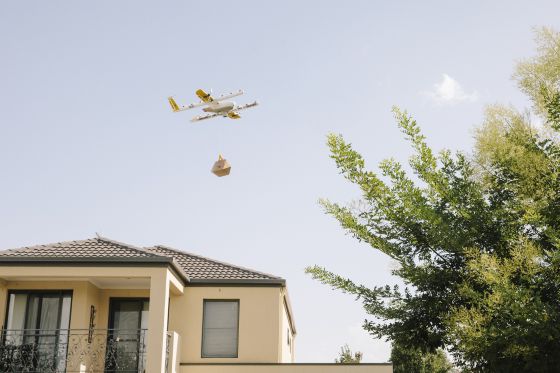 Wing has announced that it will launch new services in Dallas and Fort Worth , Texas.

With Wing's drone delivery service, food, daily necessities, medicines, etc. can be attached to the drone at each retail store and delivered to a point 6 miles (about 9.6 km) away within 6 minutes. At the start of the service on April 7, the products sold in the pharmacy chain ' Walgreens ', the ice cream shop ' Blue Bell Creameries ', the animal healthcare service 'easyvet', and the medical service 'Texas Health' will live in Frisco and Little Elm . Delivery will start to thousands of people, and the service range will be expanded over the next few months.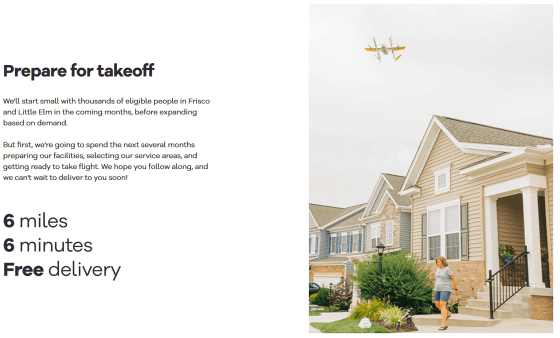 Wing CEO Adam Woodworth said in a statement, 'The launch of the service in Texas is an important milestone for Wing and drone delivery. This launch will support government agencies, citizens of Frisco and Little Elm, and merchants. I couldn't achieve it without it. '