TikTok's parent company reprinted the content posted on Instagram and Snapchat without permission with a fake account on its SNS, and the inflated 'likes'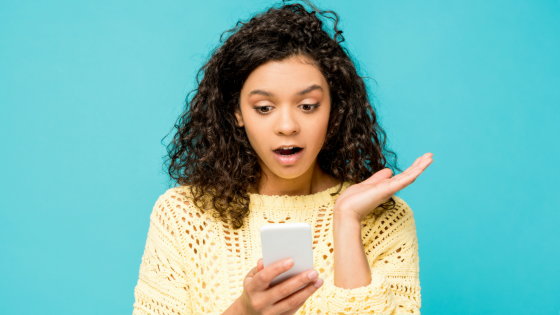 Former employees of ByteDance, the parent company of short video sharing SNS TikTok, said, 'In the short video sharing SNS'
Flipagram
'that was previously operated by
ByteDance
, Instagram and Snapchat contents were scraped and made arbitrarily. It was reprinted on my account, 'said BuzzFeed News, an overseas media outlet. The internal documentation at the time, reviewed by BuzzFeed News, said it contained explicit references to scraped content and fake accounts.
ByteDance Made Fake Accounts With Content Scraped From Instagram and Snapchat, Former Employees Say
https://www.buzzfeednews.com/article/emilybakerwhite/bytedance-scraped-fake-accounts-instagram-snapchat
TikTok owner ByteDance scraped content from Instagram and others to push predecessor app | Engadget
https://www.engadget.com/tik-tok-owner-byte-dance-scraped-content-from-instagram-and-others-to-push-predecessor-app-232135784.html
Established in Los Angeles in 2013, Flipagram is a short video sharing SNS that allows you to post photos and videos in slideshows with music. It was acquired by ByteDance in February 2017, then renamed 'Vigo Video' and deployed, and in June 2020 it
was announced that Vigo Video would be closed
.
Four former Flipagram employees who responded anonymously to an interview with BuzzFeed News testified that a Chinese engineering group scraped content such as Instagram and Snapchat and re-uploaded it to Flipagram without notice or consent to users. .. One former employee describes the project as one of ByteDance's 'growth hacks'. According to an internal document reviewed by BuzzFeed News, the goal was to 'scrap more than 10,000 videos a day in the top priority countries.'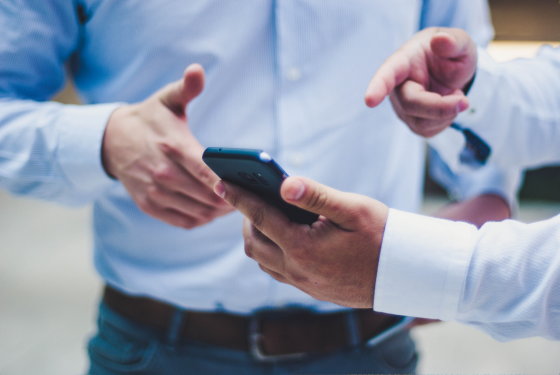 Former employees didn't know when scraping started, but an internal document reviewed by BuzzFeed News showed that scraping started shortly after it was acquired by ByteDance in 2017. .. The two ex-employees also testified that the scraped content was not just reprinted, but was also used to train ByteDance's personalized recommendation algorithm, For You , to reflect the tastes of American users. I am. The 'For You' algorithm is still used in TikTok and the Chinese version of TikTok's 'Sound' at the time of writing the article.

BuzzFeed News contacted ByteDance about reprinting scraped content from other social networks and the For You algorithm. ByteDance spokeswoman Jennifer Banks said, 'ByteDance acquired Flipagram in 2017 and then ran Vigo for a short period of time. Flipagram and Vigo were out of business a few years ago and are now. It has nothing to do with ByteDance products. ' Also, Flipagram founder and former CEO Farhad Mohit, co-founders Raffi Baghoomian and Joshua Feldman did not respond to BuzzFeed News inquiries, but Flipagram's chief technology officer until October 2017 ( Brian Dilley, CTO), said he hadn't scraped or re-uploaded content as of 2017.

Internal documents reviewed by BuzzFeed News contain explicit references to scraped content and fake accounts. Among them is the ability to test which content is successfully popular on the platform for the purpose of reposting scraped videos from other social networks using fake accounts, and existing users can refer to that content. It was explained that you can post popular content.

Three of the ex-employees and one mentioned in the internal document identified Instagram as one of the scraped sources, and two ex-employees scraped from Snapchat and Musical.ly. I testify. Musical.ly is a short video sharing SNS like TikTok, which was acquired by ByteDance in November 2017 and then integrated with TikTok in August 2018. One employee who described Snapchat and Musical.ly as sources of scraping suspected that 'Instagram and Flipagram have different video sizes, so there may have been no scraping from Instagram.' However, another employee testified that 'there was a conversation about resizing the video and removing the content watermark.'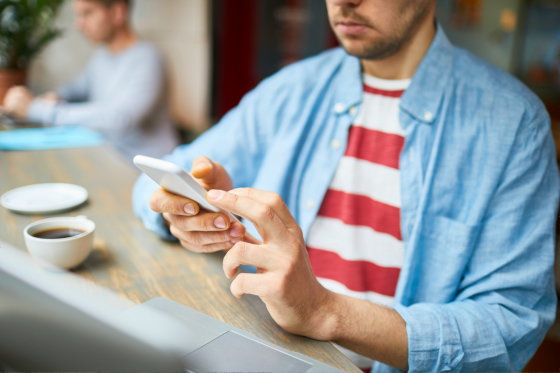 Although scraping content published on the web is not illegal in itself, there are examples of companies banning scraping in terms of use for users, and Instagram and Snapchat have also banned scraping since 2017. In some cases, Facebook has filed proceedings against companies that perform scraping, and in other cases , regulatory agencies have accused the act of using fake accounts to lure users into the platform as fraudulent practices .

When BuzzFeed News asked U.S. Senator Richard Blumenthal about the alleged scraping of ByteDance, Blumenthal said he had asked the Federal Trade Commission (FTC) to investigate. 'FTC needs to quickly investigate alleged ByteDance stealing data from Instagram and Snapchat users (including children and teens), deceiving the masses and improving algorithms,' Blumenthal said. Said.

There are also cases where the user himself noticed that 'my fake account is posting content on Flipagram', as in the tweet below. According to four ex-employees, after responding to these inquiries by deleting the offending account, 'we can't prevent users (or fans) from uploading someone else's content.' It was instructed to tell.

Hey @Flipagram @FlipagramHelp there's someone using my name and posting my ig content there pretending it's me but it's actually not.

— Mateus Asato (@mateusasato) September 26, 2017


Flipagram seems to have taken measures such as limiting the number of views of reprinted content so that the reprinted content does not overwhelm the content of regular users. In addition, the 'growth hack' used by Flipagram not only reprinted the content, but also 'inflated the number of views of'likes'and videos more than it actually is, making users think that they are more popular than they really are.' That's right.

A former employee pointed out that ByteDance's growth strategy is a manifestation of the industry-wide obsession with trying to grow anything. Americans and the media tend to blame the unethical growth strategies of Chinese tech companies for 'China's tech culture,' but these tactics are often imitated by American tech companies. 'China's tech culture is not an enemy, it's an honest mirror (reflecting American tech culture),' he said.

Flipagram also admits that it was playing music on the platform without official permission when the service was launched before it was acquired by ByteDance. In an interview in 2016, former CEO Mohit said, 'We decided to do it anyway, just as entrepreneurs do from time to time, and then get permission.'