TikTok's Chu CEO testified at the US public hearing and responded to data leak allegations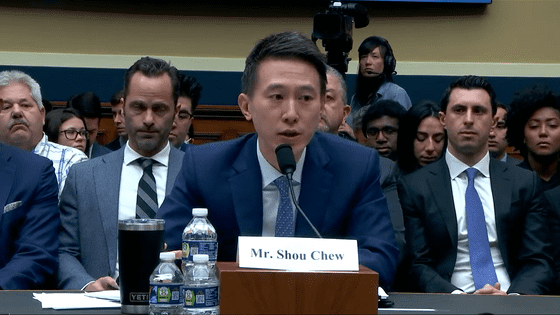 CEO of SNS `` TikTok '' owned by Chinese Internet giant ByteDance, CEO Shou Chu attended a hearing held in the US Congress for the first time and answered questions from lawmakers asking about the safety of the platform I was. Mr. Chu left several answers to the allegations of user data leakage, which has been a concern for some time.

Lawmakers Appear Unconvinced by TikTok Chief's Testimony - The New York Times

https://www.nytimes.com/live/2023/03/23/technology/tiktok-hearing-congress
House panel grilled TikTok CEO for 5 hours about app's ties to China - The Washington Post
https://www.washingtonpost.com/technology/2023/03/23/tiktok-ban-ceo-congress-hearing/
Banning TikTok Is Unconstitutional, Ludicrous, and a National Embarrassment
https://www.vice.com/en/article/epv48n/banning-tiktok-is-unconstitutional-ludicrous-and-a-national-embarrassment
TikTok CEO: China-based ByteDance staff can still access some US data
https://www.cnbc.com/2023/03/23/tiktok-ceo-china-based-bytedance-employees-can-still-access-some-us-data.html
TikTok CEO Shou Chew Defiant as US Lawmakers Doubt Safety Assurances - Bloomberg
https://www.bloomberg.com/news/articles/2023-03-23/tiktok-ceo-is-defiant-as-us-lawmakers-doubt-assurances-on-safety
'TikTok: How Congress Can Safeguard American Data Privacy and Protect Children from Online Harms'-YouTube
Due to concerns that US user data may leak to China, there is a growing trend to eliminate TikTok in the United States, and a bill prohibiting the use of TikTok on government devices has already been unanimously
approved
by the Senate. I'm here. In addition, there are places that
restrict
use throughout the state, and even a ``TikTok ban bill'' that prohibits the use of TikTok by all American users has been
proposed
.
Meanwhile, on March 23, 2023, TikTok CEO Shaw Chu attended a public hearing and responded to tough questions from both Republican and Democratic lawmakers. CEOs of foreign-owned companies rarely testify before parliament, and the hearing drew a lot of attention.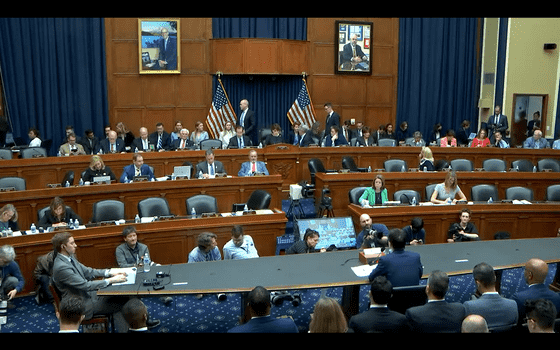 Lawmakers repeatedly asked Mr. Chu, 'Is TikTok spying on Americans on behalf of the Chinese government?' Mr. Chu replied 'no' and said that he did not think the term 'espionage' in the Forbes article on which the question was based was appropriate.

``TikTok is independent from ByteDance, and the platform's headquarters are in Singapore and Los Angeles,'' Chu said. 'In essence, this is data in the US, by an American company overseen by Americans,' he added. When asked if Chinese employees could access U.S. user data, he replied, 'It's a complicated question,' prompting ridicule from lawmakers, but saying, 'I've seen evidence of such things happening. I don't think so.' In addition, it explicitly denied that it does not sell user data.

Also present at the hearing were Michelle and Dean Nazca, who lost their 16-year-old son. The couple are suing ByteDance, alleging that TikTok recommended their son over 1,000 videos related to suicide, despair and self-harm. Florida Republican Rep. Michael Vililakis played a TikTok video about suicide during the hearing and questioned Chu about the potential threat to the health of young people. ``TikTok takes the mental health of its users very seriously, and refers people who ask about suicide or death to the platform's safety page,'' Chu told lawmakers.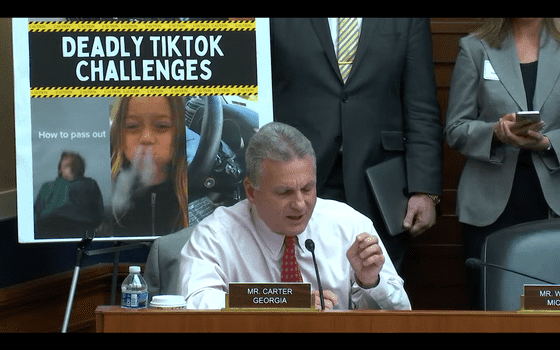 Three weeks before the hearing, TikTok
rolled out
a feature that limits TikTok usage to 60 minutes for young people under the age of 18. The hearing also
asked
about the effectiveness of this function, but Mr. Chu had to admit that he did not have data on how effective it was.
'This is the 32nd time we've held public hearings on privacy and big tech,' Indiana Republican Greg Pence said, tapping on the desk, pointing at Mr. Chu, and yelling, 'I'm going to tell my children, my grandchildren, my neighbors.' How much profit does TikTok make with the data collected from?' On the other hand, Mr. Chu said quietly, ``I respect and understand your opinion,'' and claimed that most people who use TikTok have a positive experience.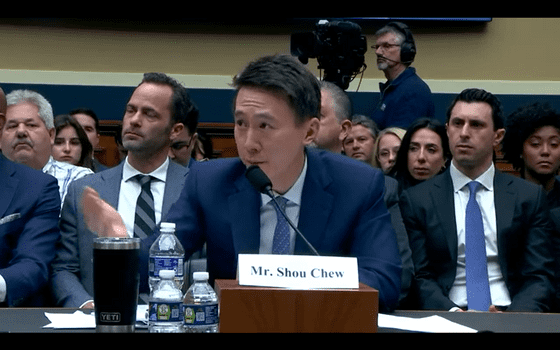 If an agreement that meets the US government's concerns is not reached, TikTok risks being banned in the US and will have to sell half of its shares to the US if it wants to continue operating. To address this concern, TikTok is planning a plan called '
Project Texas
' that includes policies to eliminate the possibility of China accessing data. Chu
clarified
that ByteDance employees would not have access to US data after the plan was completed. On the other hand, there was also a scene where a member of Congress from Texas said, 'Please change your name because it is inappropriate.'
The Chinese government strongly opposes the US policy of forcing the sale of shares, and the Chinese Ministry of Commerce said, ``Forcing the sale of TikTok will reduce the trust of investors around the world, including China, in the United States. It will seriously damage it,' he said,
showing
a firm opposition to the United States' demands. China has also questioned the very measures taken to eliminate TikTok, with China's foreign ministry spokesman Mao Ning saying, ``How self-confident is the world's largest superpower to be afraid of apps that young people like? I don't think so,' he said sarcastically.
On Chinese social media Weibo, voices of support for Mr. Mao's ridicule have spread, and pop star Madonna once posted, 'It's American to ban TikTok, but not guns.' I get a lot of support.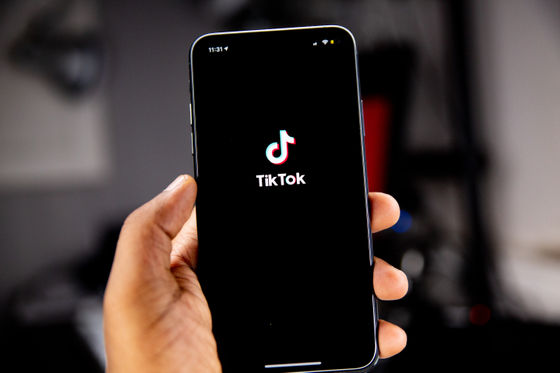 Even outside of China, opinions are being cast on the elimination of TikTok. Digital media's Vice said, ``US lawmakers are trying to ban the app over concerns that it will have to share information about its users with the Chinese Communist Party. Claims that TikTok can be used for propaganda are baseless.'

The American Civil Liberties Union and the Electronic Frontier Foundation also say banning TikTok is unconstitutional.

Facebook, Instagram, and Twitter, which similarly collect user data and are strongly concerned that they are damaging the health of teenagers, have not even been subject to regulatory consideration, saying, ``TikTok is safer than other platforms. There's no real evidence that TikTok, which appears to be more tightly moderated than Facebook, Instagram and Twitter, is any more dangerous to Americans than any other platform,' Vice said. argues further.

"I'm not saying TikTok is necessarily better, it's just that there is a risk of social media and the risk of foreign influence wherever the company that runs it is based." He pointed out that there is an anti-globalist tendency to exclude foreign companies and expand their influence while enhancing American interests.

During the hearing, Democratic Rep. Lisa Brandt Rochester from Delaware said, 'We came here expecting action that would address our concerns, but what you've said so far. 'Frankly, I think your testimony raised more questions for me than answers,' Chu said.

``The dialogue with the government and efforts to isolate and protect America's user data continues unabated,'' Chu said, addressing America's concerns while taking industry-leading steps. I explained.