Amazon announces closure of 68 physical stores such as bookstores and concept stores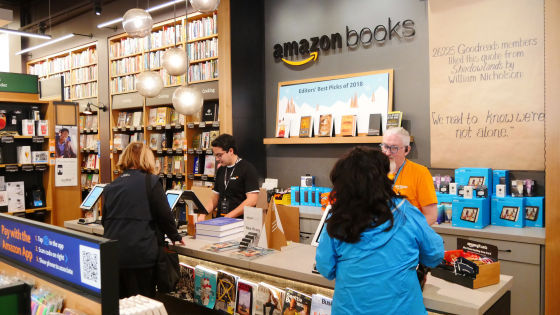 Amazon has announced plans to close all 68 bookstores, concept stores, toy stores and household goods stores in the United States and the United Kingdom.

Amazon to shut its bookstores and other shops as its grocery chain expands | Reuters
https://www.reuters.com/business/retail-consumer/exclusive-amazon-close-all-its-physical-bookstores-4-star-shops-2022-03-02/

Amazon closing 68 stores, ending Amazon Books, 4-star, Pop Up shops
https://www.cnbc.com/2022/03/02/amazon-closing-68-stores-ending-amazon-books-4-star-pop-up-shops.html

Amazon is known as one of the largest shopping sites in the world, but in 2015, we opened the first real store in Seattle, USA, the bookstore 'Amazon Books'.

I went to the 'Amazon Books' Seattle store, the origin of Amazon's expansion into real stores --GIGAZINE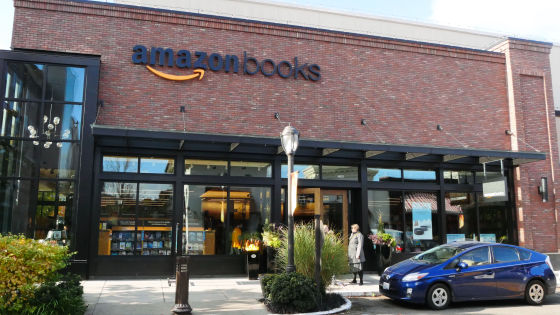 Since Amazon Books, which is Amazon's first physical store, Amazon has been using the cash registerless convenience store 'Amazon Go' ...

I tried a new shopping experience of 'Registration Free' at the convenience store 'Amazon Go' without cash register --GIGAZINE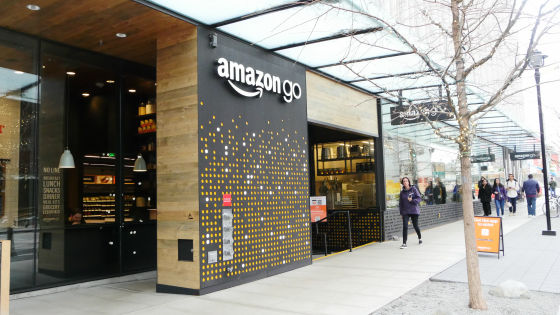 Supermarket 'Amazon Go Grocery' that adopted the same cash registerless system as Amazon Go

Amazon opens a supermarket 'Amazon Go Grocery' without cashiers that does not need to be lined up at the cashier --GIGAZINE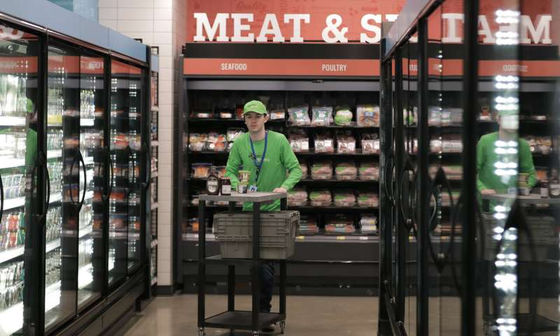 We have developed various physical stores such as 'Amazon 4-star' which handles only products that have collected reviews with 4 stars or more on Amazon.

Amazon opens a real store 'Amazon 4-star' that handles only highly rated products with 4 stars or more in reviews --GIGAZINE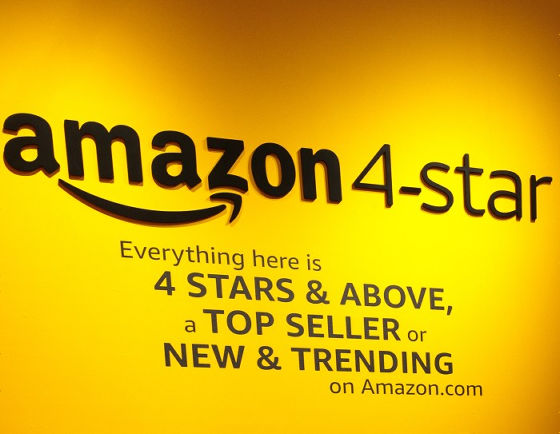 Initially, Amazon planned to increase Amazon Books, but with the pandemic of the new coronavirus, the world is increasingly using online shopping. In addition, it is clear that Amazon's sales in the fourth quarter of 2021 accounted for only '3%' in physical stores, and most of that 3% was from the subsidiary Whole Foods. It has become. In response to this, Amazon seems to be planning to close all 68 bookstores, concept stores, toy stores and household goods stores in the United States and the United Kingdom.

Michael Patcher, a leader in the financial services industry and an analyst at Wedbush Securities , a provider of a wide range of securities brokerage, wealth management and investment banking services, said: It was like opening a gas station. '

Andy Jassy, who became CEO of Amazon, has been evaluating the retail store business since becoming CEO in July 2021. Cameron Janes, Amazon's vice president of physical stores, posted on LinkedIn, a business social network, in November 2021 that he left Amazon. Customers will be notified of the closure of physical stores operated by Amazon by posting them on the store sign. In addition, employees who work in physical stores can choose to receive severance pay or work at 12 or more Amazon Fresh .

When Reuters contacted Amazon, comments on the number of stores to be closed were declined, but the focus was on Amazon Fresh for grocery sales, department store concept , Amazon Go at cash registerless convenience stores, etc. It is mentioned that it will go.


in Note, Posted by logu_ii