It turned out that even if you reset Windows, some local data of OneDrive will not be deleted and you will be able to browse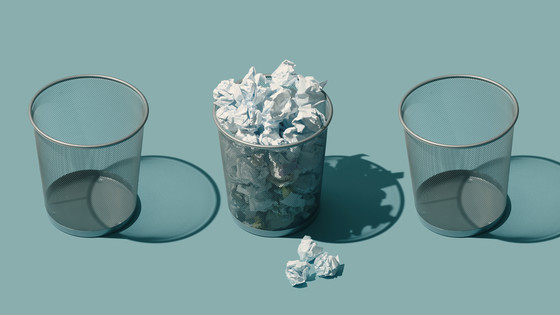 The recovery options included in Windows 10 and Windows 11 have the ability to delete all the data in Windows and restore it to its initial state, fix the system when suspicious behavior is seen, or transfer the PC to another person. Or it is useful when selling. However, even if I intended to delete all the data in Windows, a bug was discovered that 'some OneDrive data stored locally remains and becomes accessible'.

Windows 21H2 | Data Wipe Command leaves User Data on disk

https://call4cloud.nl/2022/02/the-dark-and-the-windows-11-remote-wipe/
Windows 11 known issues and notifications | Microsoft Docs
https://docs.microsoft.com/en-us/windows/release-health/status-windows-11-21H2#2783msgdesc
Windows data-wiping bug can leave some user data unencrypted and accessible | Ars Technica
https://arstechnica.com/gadgets/2022/02/windows-10-and-11-bug-can-leave-user-data-on-disk-after-a-system-reset/
This bug was discovered by Dutch architect Ruby Ooms. Mr. Ooms noticed this bug when trying to delete the data on the company's PC with remote wipe, and he has summarized a series of work contents and countermeasures on his blog.
According to Microsoft, when trying to reset a Windows device with an app that has folders containing
reparse points
such as OneDrive or OneDrive for Business, even if you select the 'Delete All' option, it was downloaded or synced locally from OneDrive. The file may not be deleted. This issue can occur if you manually reset Windows or remote wipe to erase data remotely.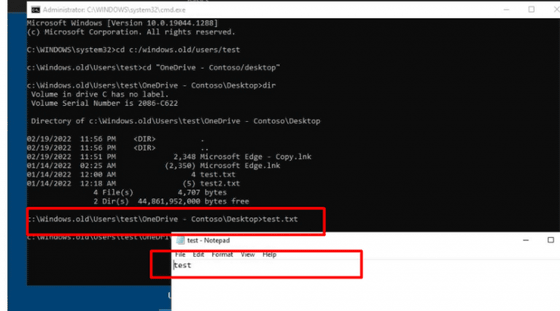 If working properly, a Windows system reset will remove all data from the disc and prevent the data of the previous owner from being viewed by the next owner. However, with this non-removable bug, the data is not encrypted even if the disk is encrypted before the reset, making the data accessible to the next owner.

Bugs have been confirmed in Windows 11 version 21H2, Windows 10 version 21H2, version 21H1, and version 20H2. At the time of writing the article, Microsoft said that it was 'considering a solution', and as a workaround, 'sign out of OneDrive or unlink the Microsoft account before resetting the Windows device'. Alternatively, Microsoft says it can be avoided by disabling or uninstalling OneDrive.

In addition, it is said that the impact can be reduced by deleting the Windows.old folder using the function ' storage sensor ' that automatically increases the free space of the drive by deleting unnecessary items such as temporary files and items in the Recycle Bin. .. Microsoft has summarized the detailed procedure in the support document KB5012334 .