A mask-required intense potato 'potato chips intense garlic dynamite' tasting review that keeps the scent even after eating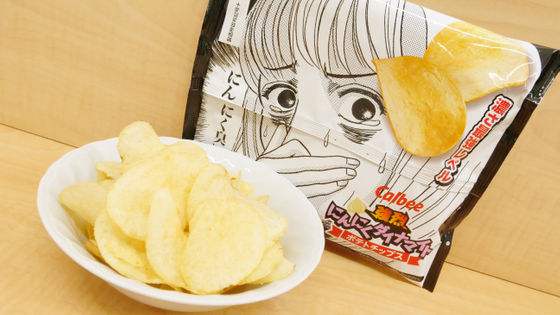 ' Potato Chips Intense Garlic Dynamite ', a garlic flavor that sings 'the strongest level of darkness', will appear on Calbee's potato chips on February 22, 2022 (Tuesday). The intensity of the scent is appealing, such as 'Must wear a mask' and 'Let's challenge when you don't meet anyone on the weekend', so I actually tried to see what it was like.

Product Information | Potato Chips | Calbee Co., Ltd.

https://www.calbee.co.jp/chips/product/
The package of 'Potato Chips Intense Garlic Dynamite' looks like this. A picture of a female character pinching her nose and the words 'garlic smell!' Are designed in a cartoon style.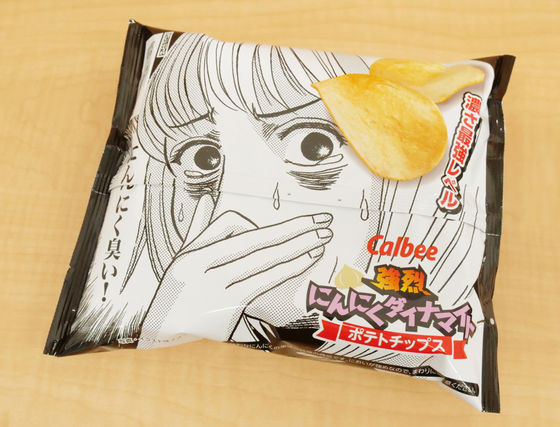 At the end, it says, 'This product is characterized by a strong garlic flavor. It has a strong odor, so please be careful around it.'



There is also another version of the package that says 'Come on!'.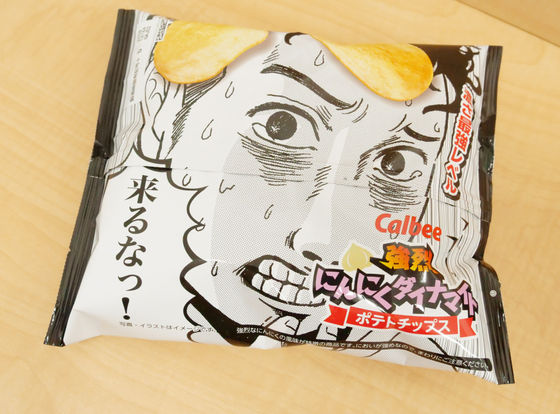 The back side looks like this. The word 'intense' is heavily emphasized.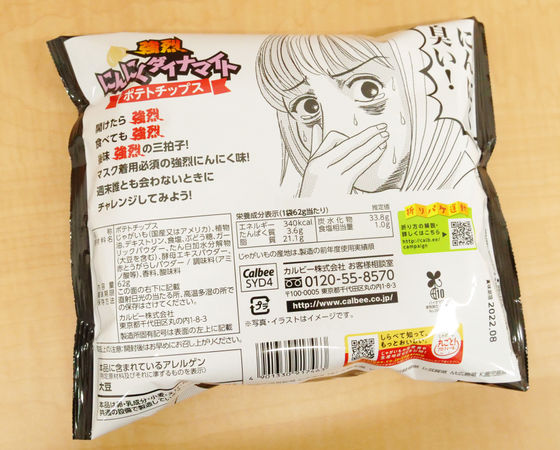 Garlic powder and red pepper powder are used as raw materials.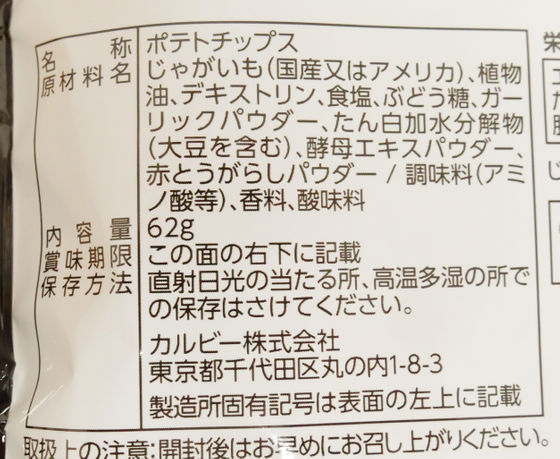 Calories are 340 kcal per bag.




When I opened it while being thrilled by the scent of 'intense' ...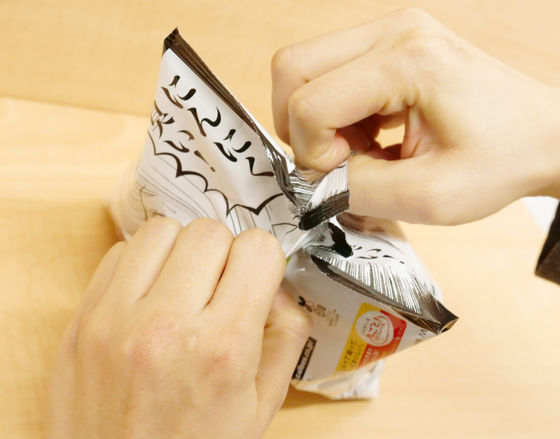 There is no scent that drifts from the bag, and it is out of tune.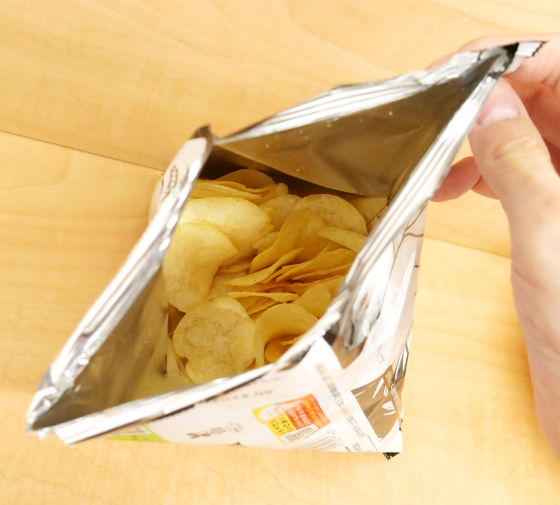 When I thrust my nose into the bag thinking 'it's not a big deal', I found a strong scent that made me scream 'Uh!'. From the editorial staff who sniffed, there were comments such as 'stir-fried garlic' and 'garlic that seems to be attached to steak'.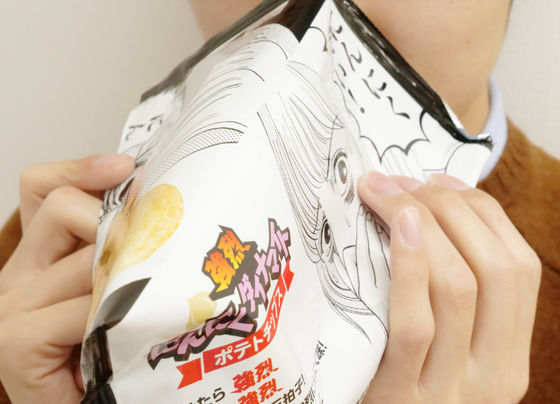 When you put it in your mouth, a strong garlic odor fills your mouth with a slight saltiness. It is said that it contains red pepper powder, but the spiciness is very slight that you do not even feel 'tingling'. However, due to the slight but certain spiciness, I get the illusion that it is the spiciness of 'garlic' instead of 'togarashi', and for a moment I feel like I am eating 'raw garlic'. The scent of garlic remained in my mouth even after eating, and I certainly felt that I couldn't meet anyone after this.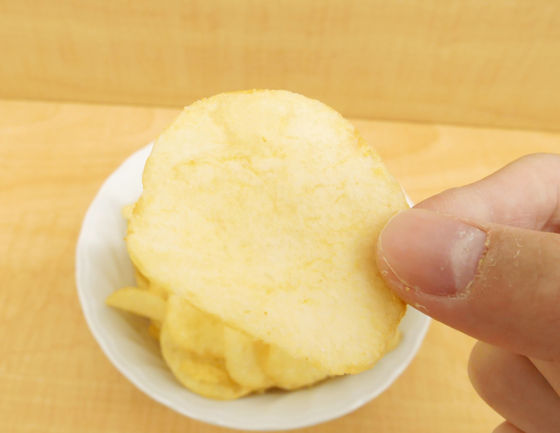 The price of 'Potato Chips Intense Garlic Dynamite' is 173 yen including tax. From February 22, 2022 (Tuesday), it will be sold exclusively at Lawson nationwide.