Meta sued by Texas for the use of facial recognition technology, with potentially billions of dollars in fines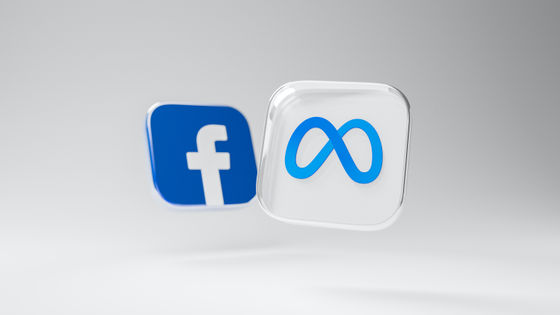 The Texas Attorney General in the United States has sued Facebook's parent company Meta, saying it is illegal to collect biometric data from users used to build Facebook's facial recognition system.

Paxton Sues Facebook for Using Unauthorized Biometric Data | Office of the Attorney General

https://www.texasattorneygeneral.gov/news/releases/paxton-sues-facebook-using-unauthorized-biometric-data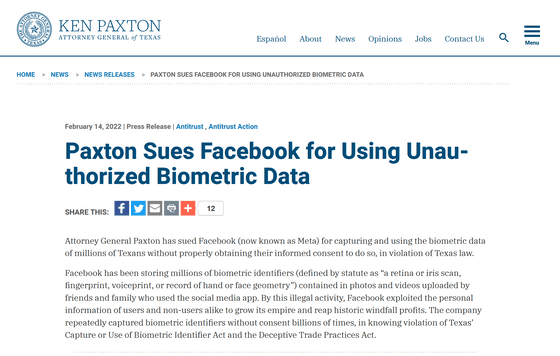 Texas AG sues Facebook parent Meta over facial-recognition privacy

https://www.cnbc.com/2022/02/14/texas-sues-facebook-parent-meta-over-facial-recognition-privacy.html
Attorney General Ken Paxton of Texas alleges that Facebook's failure to properly obtain user consent for biometric data collection and its failure to destroy data within a set time period violated state law. I am.
The proceedings follow the proceedings of a class action proceeding against Facebook in Illinois in 2020. In August 2020, Facebook users in the state settled on a settlement alleging that 'Facebook's photo tagging function does not have the user's consent and violates the privacy law of Illinois'. Has agreed to pay a settlement of $ 650 million. Following this agreement, Facebook also announced in November 2021
that it would
'remove the identifiers of more than a billion people from facial recognition.'
1.4 million Facebook users get a total of 68 billion yen in a privacy infringement lawsuit using face recognition technology --GIGAZINE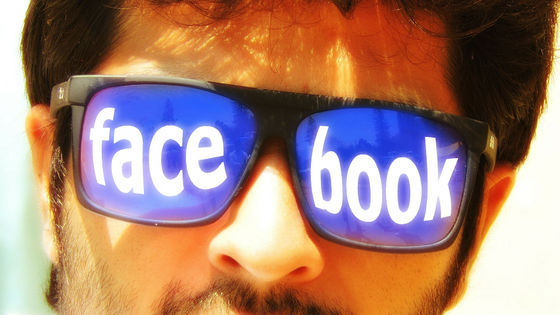 The Texas complaint is similar to Illinois, with Attorney General Paxton claiming that 'Facebook's acquisition of facial recognition data billions of times without consent violated state law.' According to foreign media CNBC, 'In Texas, every violation of the law regarding illegal collection of biometric identifiers, disclosure of the data to third parties, timely destruction of data, acquisition or use of biometric identifiers' Can be fined up to $ 25,000 (about 2.9 million yen). ' 'The total fines can amount to billions of dollars,' said Attorney General Paxton.