AMD's acquisition of semiconductor company Xilinx is complete, and the first technology-incorporated product will be available in 2023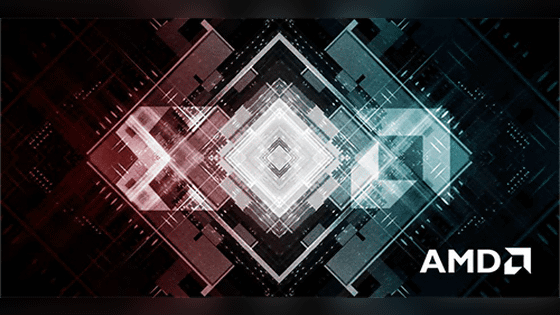 It turns out that AMD
's acquisition of semiconductor company Xilinx for 3.6 trillion yen,
announced in 2020, has been completed. According to AMD CEO Lisa Su, the first product that combines AMD and Xilinx technology will be available in 2023.
AMD Acquires Xilinx | AMD
https://www.amd.com/en/corporate/xilinx-acquisition
It's Day One For The Combined AMD And Xilinx And CEO Lisa Su Is Energized
https://www.forbes.com/sites/patrickmoorhead/2022/02/14/its-day-one-for-the-combined-amd-and-xilinx-and-ceo-lisa-su-is-energized/
AMD Closes Xilinx Deal: First Products Expected in 2023 | Tom's Hardware
https://www.tomshardware.com/news/amd-xilinx-acqusition-completed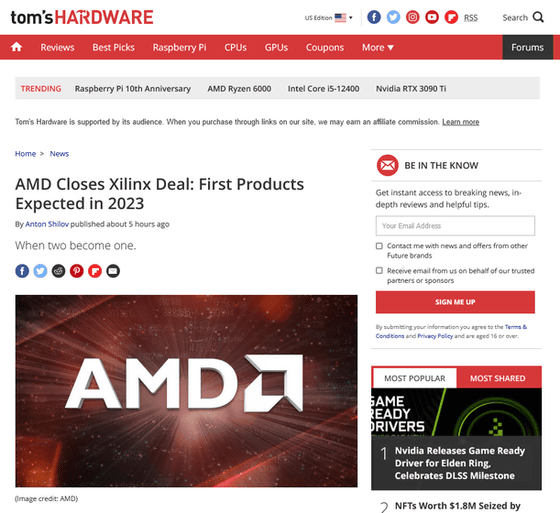 AMD has a market capitalization of $ 135 billion and earns most of its annual revenue of $ 16.4 billion from high-performance PCs, servers, and game console CPUs, GPUs, and SoCs. I am.

Xilinx, on the other hand, has a market capitalization of $ 48 billion and annual revenues of $ 3.1 billion from
FPGAs
and SoCs.
AMD's acquisition of Xilinx was announced in October 2020, with AMD strengthening its data center business by acquiring Xilinx, which leads the FPGA market, to Intel, which also acquired FPGA giant Altera. It is believed that there is an aim to counter it.
AMD Acquires American Semiconductor Company Xilinx for 3.6 trillion Yen to Compete with Intel by Strengthening Business for Data Centers-GIGAZINE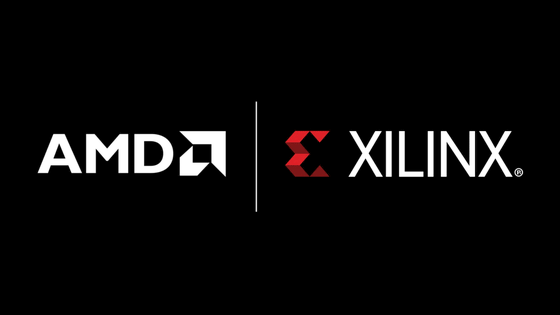 AMD has already applied for a patent for a hybrid processor of CPU and FPGA.


AMD filed patent for 'CPU and FPGA hybrid processor'-GIGAZINE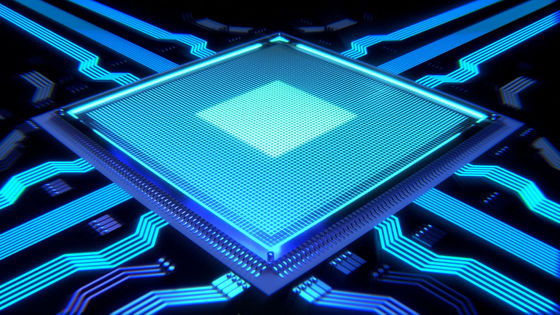 AMD CEO Lisa Su has already integrated IP with Xilinx technology into the processor roadmap and plans to launch the first product in 2023.