'Cup Noodle Green Onion Salt Calvi Big' actual food review that matches the flavor of charcoal-grilled pork and green onion salt sauce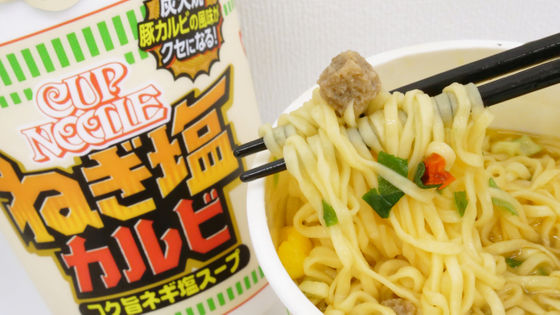 NISSIN FOODS has released 'Cup Noodle Onion Shio Calvi Big, ' which is a cup noodle-style arrangement of charcoal-grilled pork ribs with juicy ribs and pepper-flavored punchy onion salt sauce. It is said that the onion salt sauce, which is made by adding a slight cabos flavor to the soup with condensed pork umami, produces the 'rich onion salt soup', so is it really the taste of onion salt pork calvi? I tried it.

'Cup Noodle Green Onion Salted Ribs Big' (Released on January 31) 'Cup Noodles' with 'richness' that makes the flavor of 'Char Siu Pork Ribs' addictive! 'Cup Noodles Green Onion Salted Ribs Big' January 2022 New release on 31st (Monday) | Nisshin Foods Group

https://www.nissin.com/jp/news/10193
This is 'Cup Noodle Green Onion Salt Calvi Big'. It is a new product of
'Cup Noodle Big
', a big size version of Cup Noodle.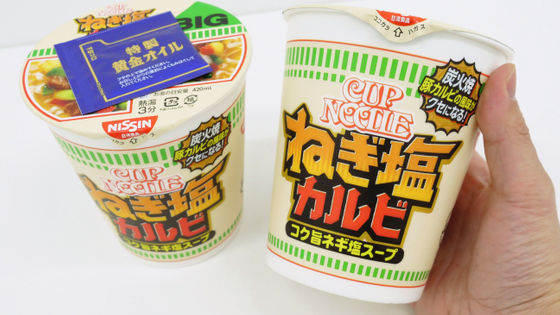 Looking at the raw material names, the soup contains pork fat and pork seasonings, and the sardines contain seasoned minced pork, and it seems that the ribs are not cows but 'pork' ribs.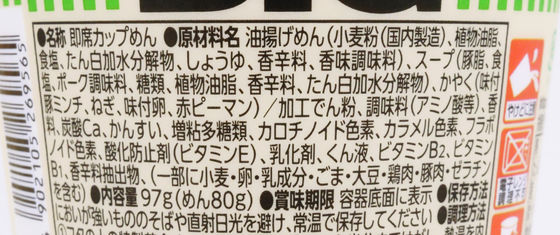 Calories are 451 kcal per 97 g of meal.
The content of normal cup noodles
is 78g, so it's about 25% more.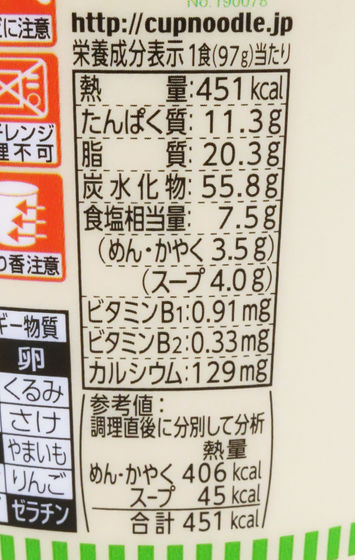 So, let's actually cook it. First, remove the special golden oil pouch from the lid ...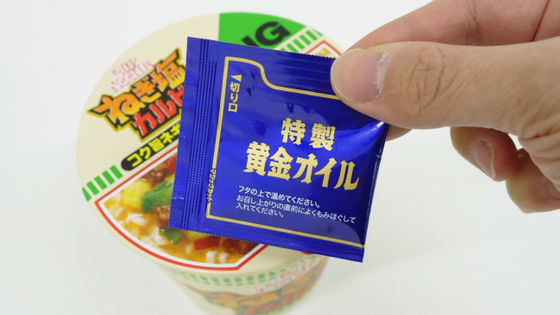 Pour boiling water. The amount of hot water required is approximately 420 ml.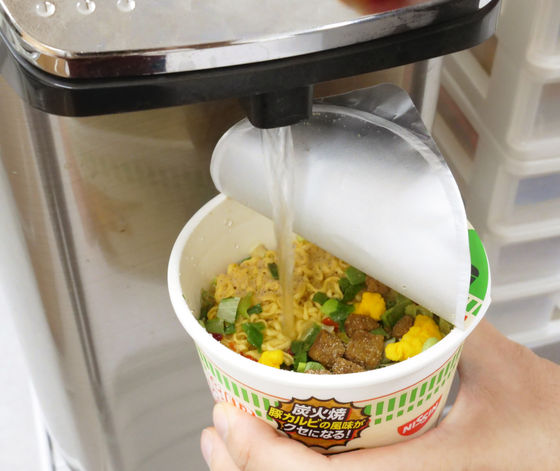 The waiting time is 3 minutes, and while waiting, warm a small bag of special golden oil on the lid.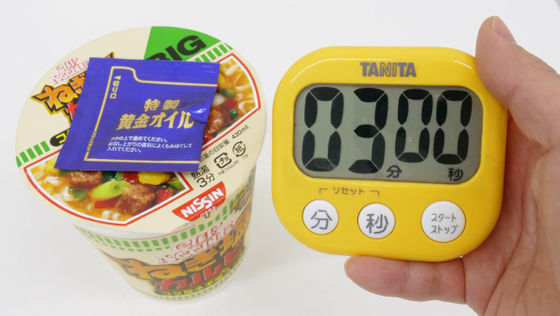 After 3 minutes, add special golden oil ...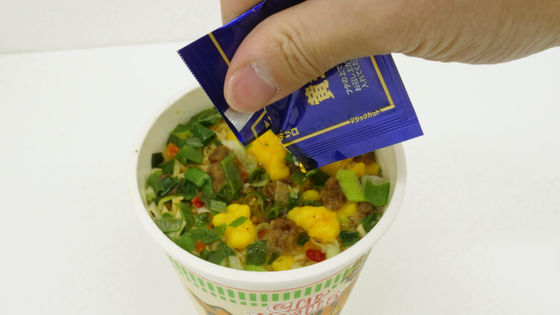 Stir well to complete.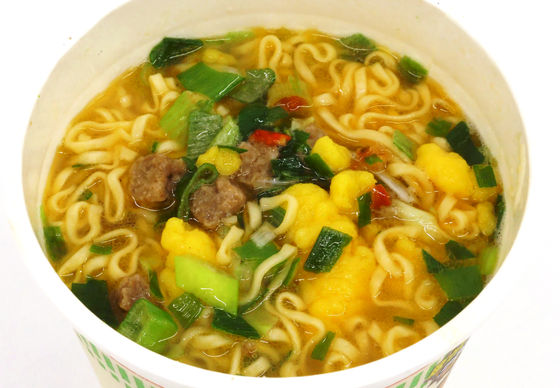 First of all, when I drank it from the soup, although it was not like ribs, the taste of pork was quite strong, and it matched well with the aroma of charcoal-grilled and the flavor of green onions. It has a strong junk taste, but the flavor of black pepper and kabosu is also slightly felt, giving it a deep taste.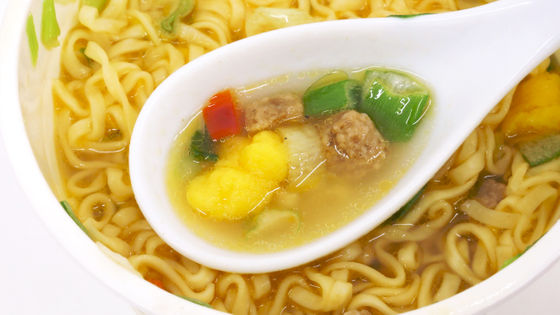 There is only a series of 'Cup Noodle Big', so there are quite a lot of noodles and sardines. In addition to the standard ingredients of mysterious meat and scrambled eggs, Kayaku contains green onions and red peppers, and this time the main green onions had a crispy texture.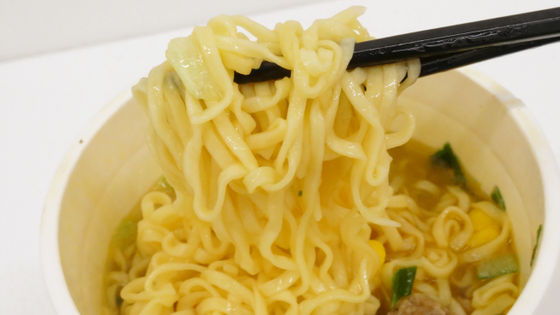 NISSIN FOODS 'Cup Noodle Negishi Calvi Big' will be available for purchase at convenience stores and other retail stores nationwide from January 31, 2022 (Monday). The suggested retail price is 220 yen excluding tax, and Amazon.co.jp was able to purchase a 12-piece set for 2851 yen including tax (238 yen including tax per piece).

Amazon | Nissin Foods Cup Noodles Green Onion Salt Calvi Big 97g x 12 | Cup Noodles | Ramen Mail Order