A group of justice hackers hacks the railroad and demands the withdrawal of Russian troops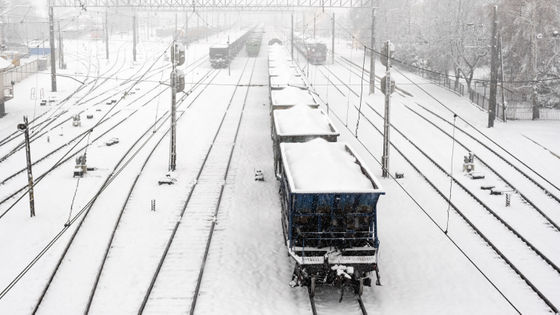 On January 24, 2022, a group of Belarusian hacktivists claiming to be ' cyber partisans ' issued a statement of crime that they launched a cyberattack on Belarusian national railway 'Belarusian Railway'. Cyber Partisans claim that the Belarusian Railway is involved in the deployment of Russian troops and demand the withdrawal of Russian troops as a condition of system restoration.

Hactivists say they hacked Belarus rail system to stop Russian military buildup | Ars Technica
https://arstechnica.com/information-technology/2022/01/hactivists-say-they-hacked-belarus-rail-system-to-stop-russian-military-buildup/

Cyber Partisans hacktivists claim credit for cyberattack on Belarusian Railways --The Record by Recorded Future
https://therecord.media/cyber-partisans-hacktivists-claim-credit-for-cyberattack-on-belarusian-railways/

Russia has been moving Russian troops to neighboring Belarus in the name of a joint military exercise since mid-January 2022, raising concerns that Western nations may be preparing for an invasion of Ukraine on the border with Belarus.

Meanwhile, Belarusian Railway announced on January 24, 'For technical reasons, the Belarusian Railway's online ticketing service is temporarily unavailable. We apologize for any inconvenience.' The Belarusian Railway is reportedly affecting not only services for the general public but also freight train operations.

On the same day that the Belarusian Railway announced a system malfunction, the Belarusian hacker group Cyberpartizan told Telegram, a message app developed in Russia, 'The Belarusian Railway is under the command of terrorist Lukashenko. Allows you to set foot on the land of Belarusian Railway, where we code most of the Belarusian Railway's server database workstations to delay and disrupt the operation of the railway as part of Operation Peklo. phased. backup was also destroyed, ' post was.



Cyber Partisan also posted a similar statement on Twitter, proclaiming that it would decrypt the system, subject to the release of 50 political prisoners in need of medical care and the prevention of Russian troops from entering Belarus. ..

We have encryption keys, and we are ready to return Belarusian Railroad's systems to normal mode. Our conditions:
???? Release of the 50 political prisoners who are most in need of medical assistance.
???? Preventing the presence of Russian troops on the territory of #Belarus . Https://t.co/QBf0vtcNbK

— Belarusian Cyber-Partisans (@cpartisans) January 24, 2022


According to IT news site Ars Technica, cyberpartisan has described the 'Peklo' operation as 'pressing the Belarusian government, preventing political prisoners from being released and Russian troops from entering Belarus and gaining a foothold in the invasion of Ukraine. It is an operation targeting specific groups and government-affiliated companies, which is carried out for the purpose of doing so. '

Juan Andrés Guerrero-Saade, a researcher at security firm SentinelOne, told Ars Technica: 'If you take the cyberpartisan claim at face value, this is a'turnaround'for ransomware. Maybe, most of the time, ransomware is meant to ransom from businesses, not a tool for the underdogs in a revolutionary struggle. '