Nikon's new flagship mirrorless camera 'Nikon Z 9' photo review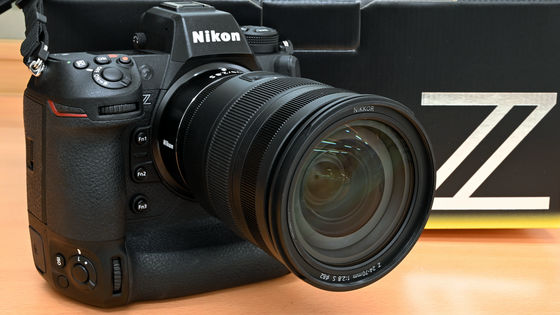 The flagship model 'Z 9 ' of Nikon's mirrorless camera 'Z' series was released on December 24, 2021. For the first time in the Z series, the body with integrated vertical grip is equipped with a vertical and horizontal 4-axis tilt type monitor to improve usability and power up the shooting performance, so try borrowing the actual machine and touching it. I made it.

Z 9 Special Content | Nikon Imaging

https://www.nikon-image.com/sp/z9/
Z 9 --Overview | Mirrorless Camera | Nikon Imaging
https://www.nikon-image.com/products/mirrorless/lineup/z_9/
The outer box looks like this, and it has a calm design with few claims other than the large 'Z' logo on the side.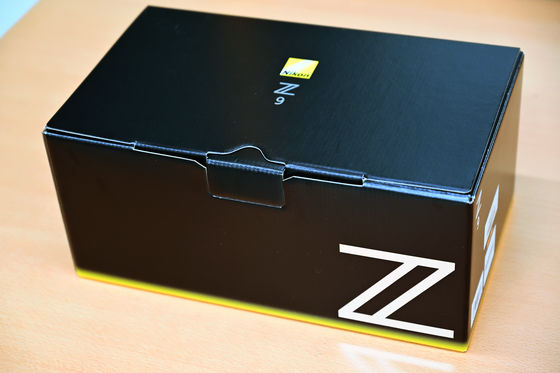 In addition to the Z 9 body, the contents are Li-ion rechargeable battery (EN-EL18d), battery charger (MH-33), main unit charging AC adapter (EH-7P), strap (AN-DC24), USB Type-C. Cable (UC-E24), 1 set of cable clip.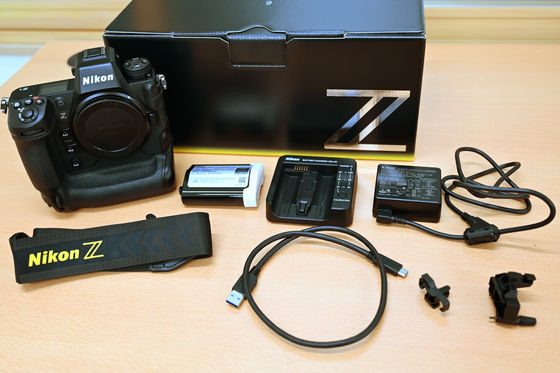 Since the Z series is a mirrorless camera, the body is smaller overall than the D series of single-lens reflex cameras. However, because the body of the Z 9 has an integrated vertical grip, I got the impression that it was 'tough' the moment I picked it up.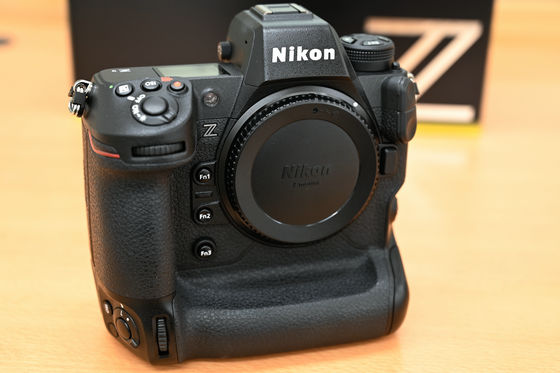 It is equipped with a stacked CMOS sensor with 45.71 million effective pixels.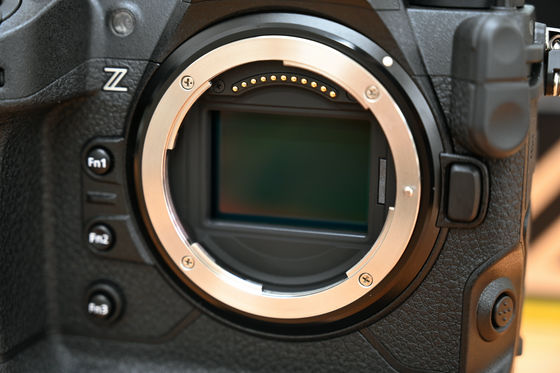 The grip is a traditional red accent from Nikon cameras.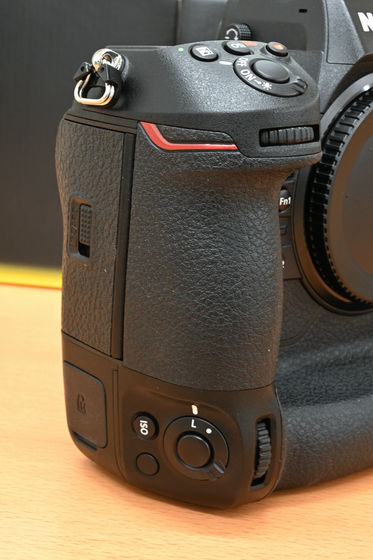 A security slot for attaching a card slot and anti-theft wire on the left side of the main unit.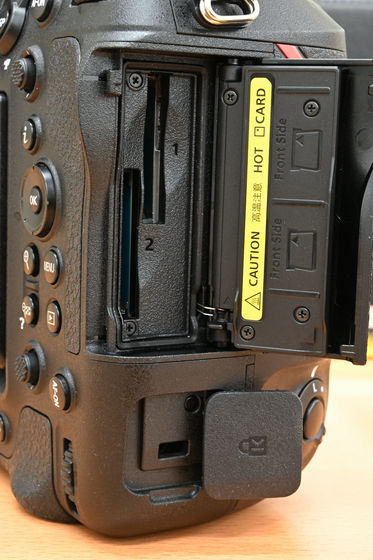 As for the recording medium, SD card and CFexpress card (Type B) / XQD memory card can be used in Z 7II, but Z 9 has returned to CFexpress card (Type B) / XQD memory card only.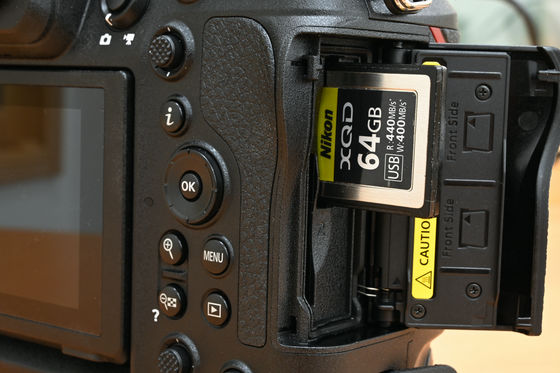 3.2-inch TFT LCD monitor on the back.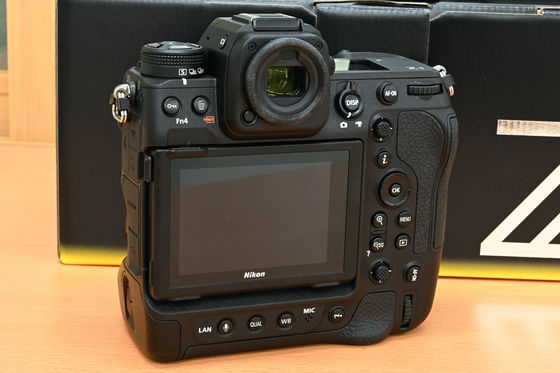 The angle can be changed with the tilt type.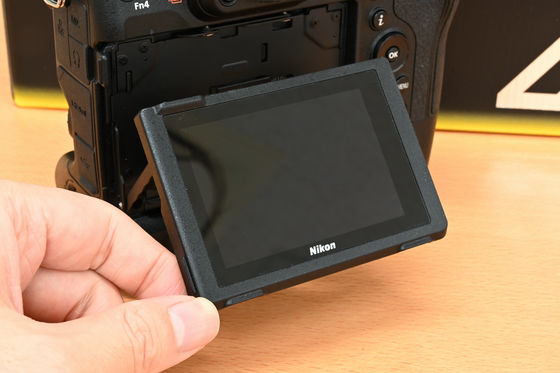 It can be flipped up to about 90 degrees with it pulled out.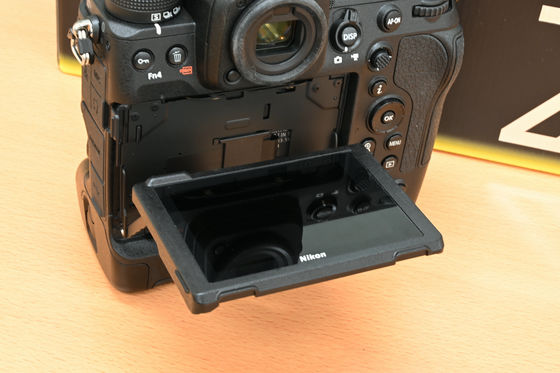 In addition, since it can be tilted downward by about 30 degrees, it can also be used for shooting when the camera is raised above the head with the arms extended.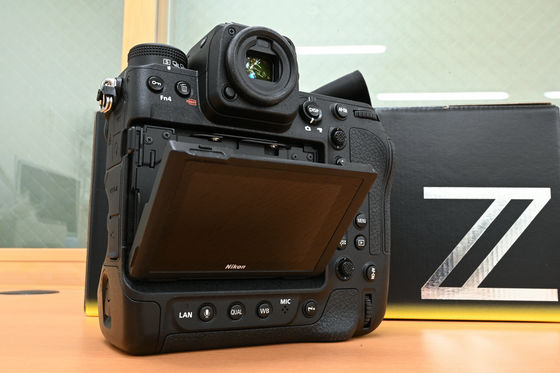 A new lateral tilt has also been added to improve the usability of the rear monitor.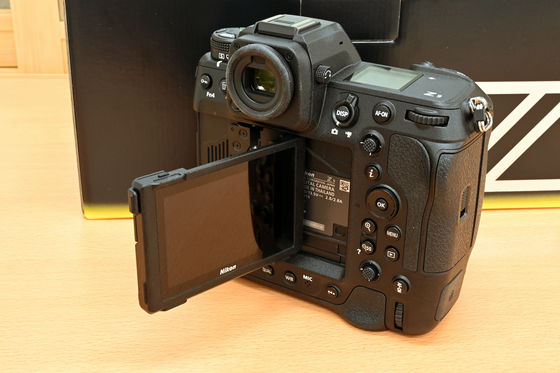 Various interfaces are concentrated on the right side of the main unit.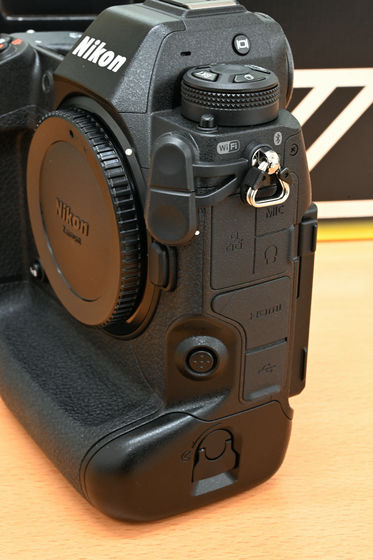 It has a wired LAN port as well as common ones such as microphones, headphones, HDMI, and USB Type-C.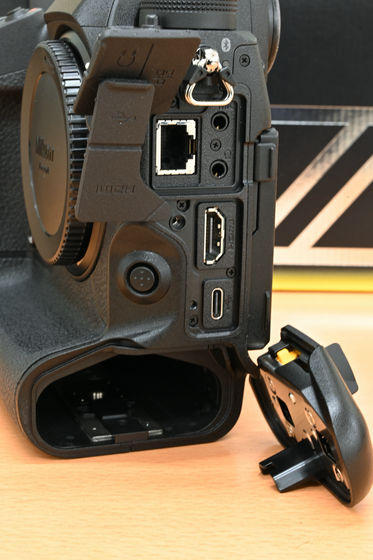 The top is like this. Until now, the shooting mode dial of the Z series was as simple as having a lock button in the center, but the Z 9 has a BKT button, flash button, release mode change button, and MODE button on the 'release mode dial'. To switch the shooting mode as before, hold down the MODE button and turn the dial.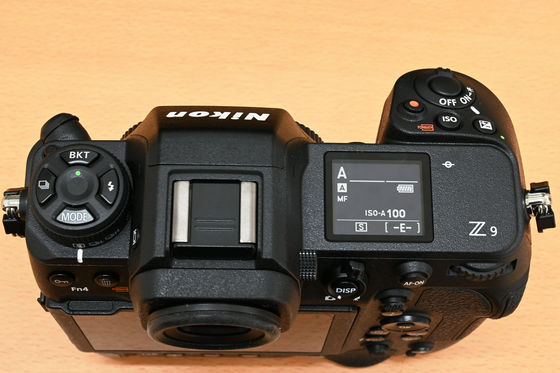 Tripod screw hole on the bottom.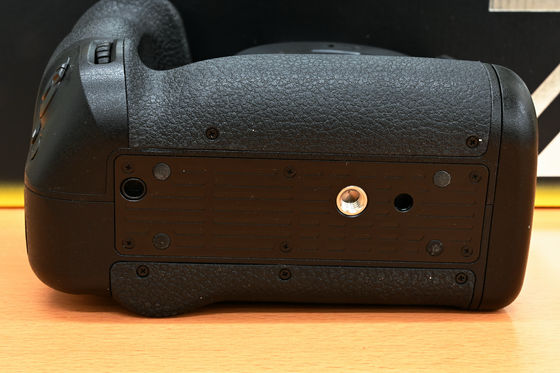 With the battery, one XQD memory card and the strap, it weighs 1385g.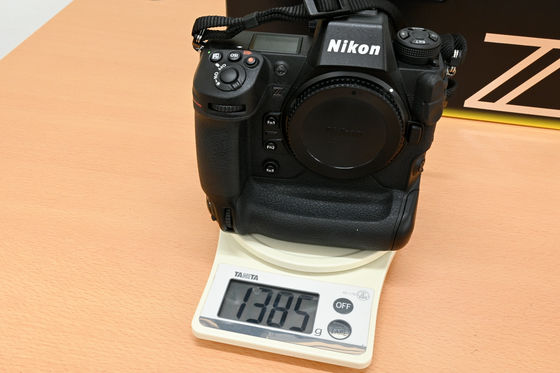 'Z 9' is on sale for 689,500 yen including tax if it is Nikon Direct.

Z 9 --Mirrorless Camera | NikonDirect --Nikon Direct

https://shop.nikon-image.com/front/ProductVOA080AJ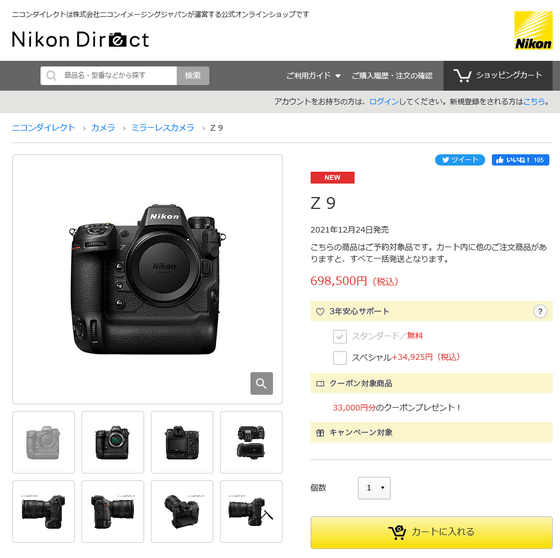 I will continue to take the Z 9 to various places and take pictures. The article will be published at a later date.