The first video in YouTube history that reached '10 billion views' was born, a video with a dance of the nursery rhyme 'Baby Shark'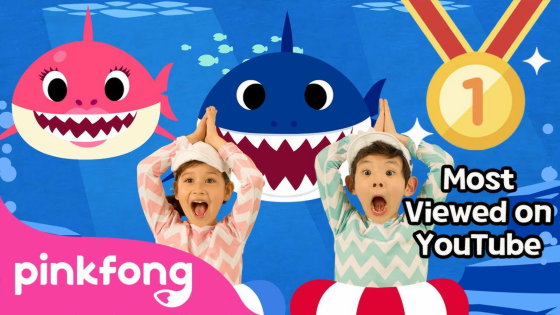 by
Pinkfong! Kids' Songs & Stories
Approximately 17 years after the first video
was posted on YouTube, in January 2022, the first video in YouTube history to reach '
10 billion views' was finally born.
The first 10 billion replayed videos were the danced footage of
the nursery rhyme 'Baby Shark' posted in 2016.
Baby Shark is the first YouTube video to surpass 10 billion views --The Verge
https://www.theverge.com/2022/1/13/22881970/baby-shark-youtube-video-10-billion-views
'Baby Shark' is a well-known nursery rhyme in Western countries, and it has been sung in summer camps while changing its shape with the times. In June 2016, Pinkfong, a Korean educational entertainment brand, posted a video on YouTube that combines animation and children's dance with a song arranged from the original song. Then, in addition to becoming the most watched YouTube video in Korea in 2016, it has become a hot topic all over the world since 2018, and in 2019
it first appeared on the Billboard Hot 100 and recorded the 32nd place
.
And in November 2020, the number of views exceeded
7.05 billion
, surpassing Luis Fonsi's 'Despacito', which had been number one until then, to become the
most played video on YouTube
. Furthermore, in the following year and two months, we increased the number of views by nearly 3 billion times, and in January 2022, we achieved the first '10 billion views' in YouTube history.
'Baby Shark' that has actually been played more than 10 billion times can be viewed from the following embedding.
Baby Shark Dance | #babyshark Most Viewed Video | Animal Songs | PINKFONG Songs for Children --YouTube
The title 'Baby Shark' is displayed against the background of the animated image of the sea.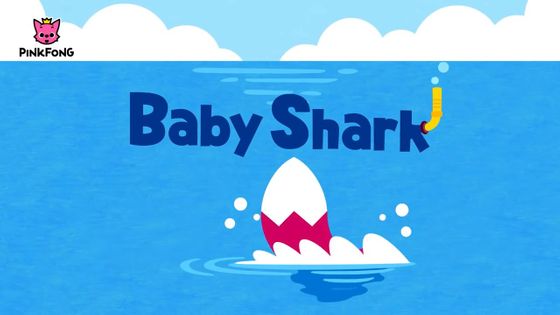 Following the intro that traces the theme song of the movie '
Jaws
', songs arranged in a contemporary style will flow out.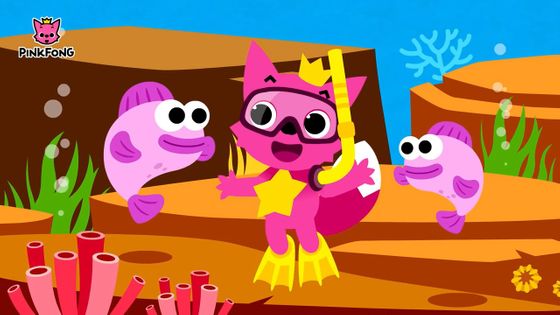 After that, the children perform a cute dance while singing against the background of the animation in the sea.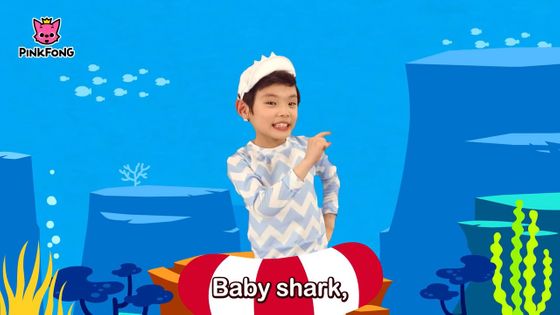 In addition to the goodness of the melody and the glue, there is also a slowdown in the development, and it is strangely memorable.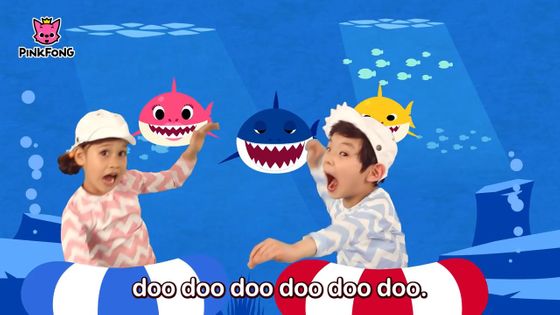 In addition, probably because 'Baby Shark' is too easy to hear, in the past, a former guard was charged with 'torture to hear' Baby Shark 'in a loop playback in prison'. I am.

Former jailer is charged with torture to hear the nursery rhyme 'Baby Shark' in a loop in prison --GIGAZINE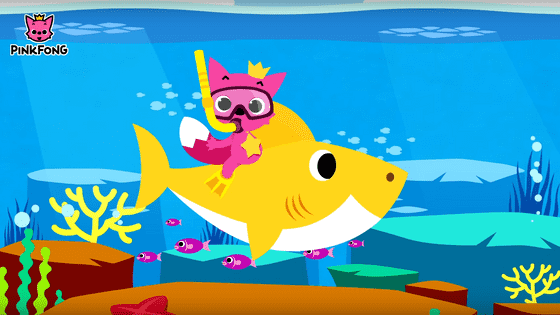 by Pinkfong! Kids' Songs & Stories

You can check the ranking of the number of views below 'Baby Shark' in the playlist below.

Most Viewed Videos of All Time • (Over 450M views)-YouTube
https://www.youtube.com/playlist?list=PLirAqAtl_h2r5g8xGajEwdXd3x1sZh8hC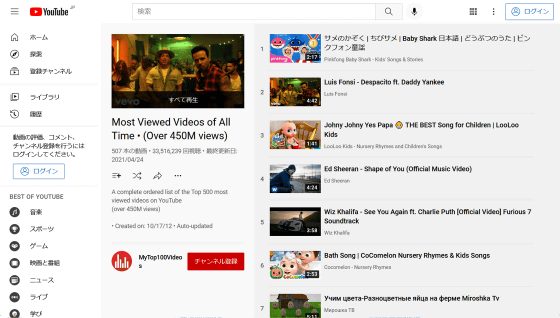 in Video, Posted by log1h_ik