'Mitsuya Cider Ripe Momo' is almost 'carbonated peach juice' itself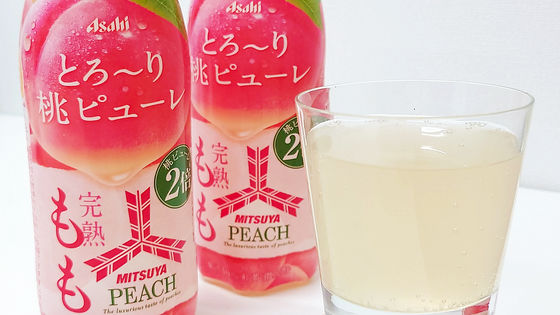 'Mitsuya Cider Ripe Momo ', a slightly carbonated drink made from peach juice, has been added to the lineup of the standard carbonated drink brand 'Mitsuya' from January 4, 2022 (Tuesday), so I bought it and drank it. I tried it.

'Mitsuya' brand The first new product in 2022 'Mitsuya Ripe Momo', which is rich and rich in sweetness, will be released from January 4th | Asahi Soft Drinks

https://www.asahiinryo.co.jp/company/newsrelease/2021/pick_1221.html
The label uses a huge picture of a peach that you can see at a glance that it uses peach juice.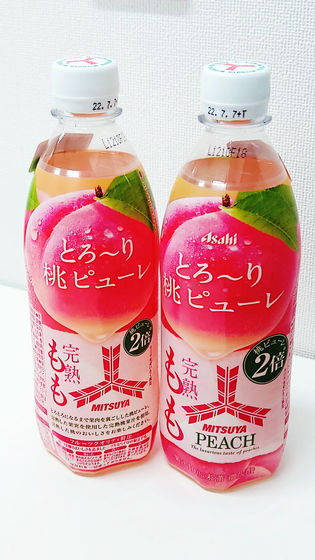 Ingredients are sugar, thigh juice, etc. Since 100 ml is 52 kcal, one PET bottle (500 ml) is 260 kcal.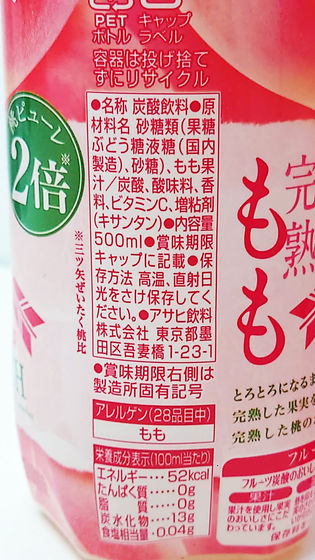 We use 'peach puree that has been strained until it becomes thick' and 'ripe peach juice that uses ripe fruits'. The percentage of fruit juice is less than 10%.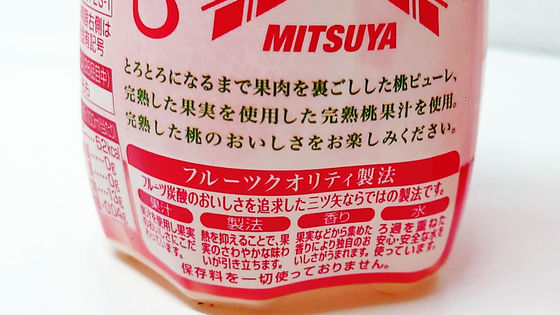 It is more delicious if you turn it over slowly and drink it, so make sure that the ingredients that are sunk in the bottom of the PET bottle are mixed well.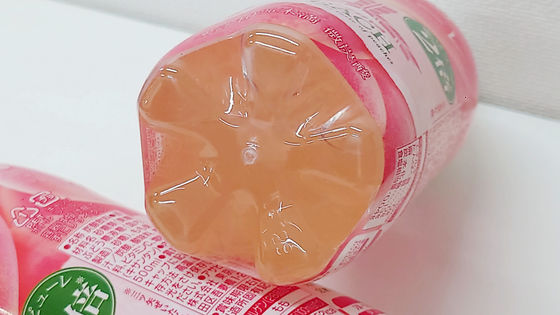 The label 'Torori Momo Puree' stands out, so I thought it would be sticky when pouring it into a glass, but that wasn't the case.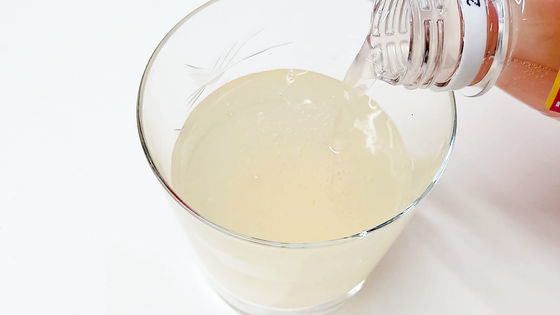 It looks like a slightly turbid, slightly carbonated drink that is light and bursts with carbonic acid. However, the scent is that rich scent that jumps into your nose when you try to bite a peach. It also spreads in your mouth when you drink it, which is the taste when you bite a peach. Since a slight amount of carbonic acid is added to it, it is not the peach itself, but the sweetness that remains on the tongue and the scent that remains on the nose after drinking are completely 'peach' itself. Some 'peach' -flavored beverages are 'flavored' to some extent, except that they do not have a juicy texture and contain carbonic acid. It was a completely 'peach' eating experience.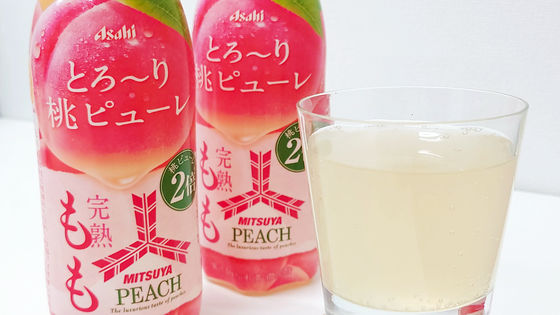 'Mitsuya Cider Ripe Momo' is on sale from January 4, 2022 (Tuesday), with a PET bottle of 500 ml for 151 yen including tax and a PET bottle of 1.5 liter for 367 yen including tax.