14,000 companies go bankrupt in just five months due to suspension of game license issuance by Chinese government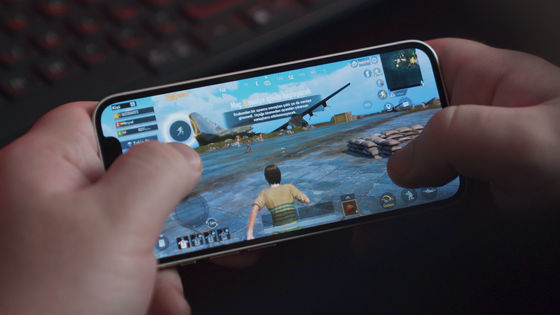 The Chinese government continues to tighten regulations on
games, implementing a system that can not be
played without entering the real name, a face recognition function to limit the playing time of the game
, and even
online games of 3 hours or more per week.
We have even established
rules that prohibit it.
In China, it became clear that 14,000 game-related companies went bankrupt in 2021 alone due to the suspension of game license issuance.
China gaming crackdown: freeze on new video game licenses extends into 2022 as 14,000 gaming-related firms shut down | South China Morning Post
https://www.scmp.com/tech/policy/article/3161717/china-gaming-crackdown-freeze-new-video-game-licences-extends-2022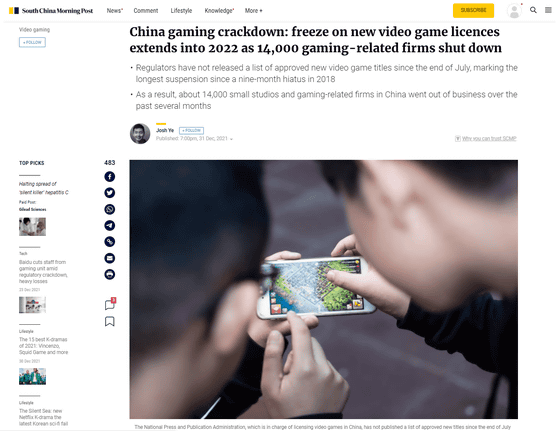 Over 140,000 gaming firms close as China continues new license freeze | AppleInsider
https://appleinsider.com/articles/22/01/02/over-140000-gaming-firms-close-as-china-continues-new-license-freeze
To release a new game in China, you need to obtain a license from the National Press and Publication Administration (NPPA), one of the administrative agencies under the control of the Chinese government. However, since the end of July 2021, NPPA has not issued a license for new games. This is the longest suspension since 2018, when licensing was suspended for nine months in China due to the reorganization of game-related regulations.
Along with this, it has become clear that Chinese companies involved in game merchandising, advertising, and publishing have gone bankrupt one after another. According to a report by China's national newspaper, Securities Daily, about 14,000 companies have been deleted from the database of the corporate registration tracking company Tianyancha since the end of July 2021, that is, they have gone bankrupt. In 2020, 18,000 companies went bankrupt for the same reason, and the pace of corporate bankruptcies is 'accelerating,' the South China Morning Post reports.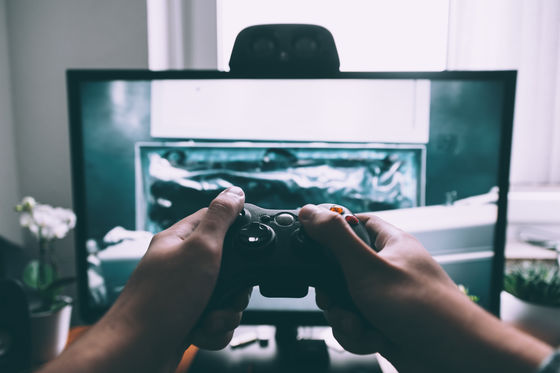 Leading companies such as TikTok owner ByteDance, Internet search service Baidu, and Tanwan Games are reducing losses by dismissing employees in the gaming division. Meanwhile, major Chinese game companies Tencent and NetEase are shifting to devoting more resources to overseas markets, and Tencent's TiMi Studio Group plans to open a new game studio in Singapore.

NPPA has not made any announcements about the suspension of game license issuance, and it is unclear when the approval process will resume. In addition, during the period when licenses were issued after May 2019, NPPA announced the game titles for which new licenses were issued from the middle of the month to the end of the month, according to which about 80 to 100 games are issued every month. Was licensed to.


in Game, Posted by logu_ii