About 80% of PC games sold on Steam are compatible with Linux, and Linux is growing as a PC game platform.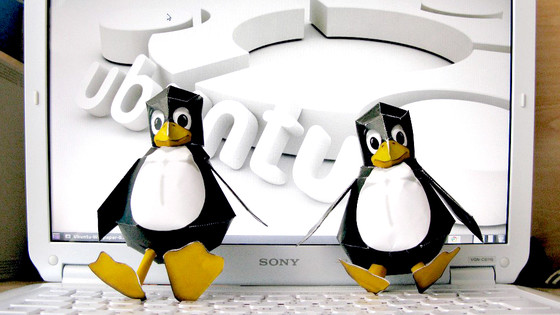 by
Miguel Ángel García Guerra
Many games that can be played on a PC are developed based on Windows, so you may not be able to play some games on Linux. Valve, which operates Steam, a PC game sales platform, is developing compatible layer software that allows games for Windows to be played on Linux, and more than 75% of the titles already handled by Steam are compatible with Linux. It is reported that it is.
Linux Has Grown Into A Viable PC Gaming Platform And The Steam Stats Prove It | HotHardware
https://hothardware.com/news/linux-a-viable-pc-gaming-platform-steam-stats-prove-it
75% of Steam's Top 1000 games work on Linux now --gHacks Tech News
https://www.ghacks.net/2021/12/21/75-of-steams-top-1000-games-work-on-linux-now/
Proton is an open source compatibility layer software developed by Valve, the operator of Steam, to enable PC games sold on Steam to be played on Linux.
What are the achievements of the compatibility layer 'Proton' that makes Steam games playable on Linux? --GIGAZINE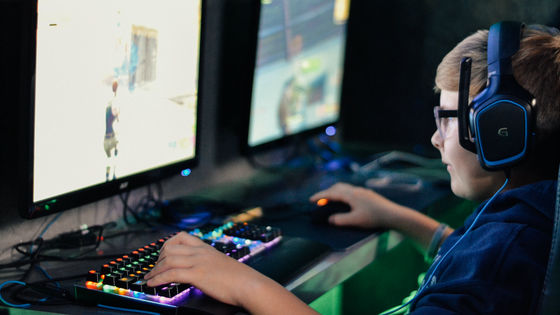 With the advent of Proton, the effort to port games developed for Windows to Linux has been greatly reduced, and titles for Linux have skyrocketed.
According to ProtonDB
, a site where you can check the Linux compatibility of games handled by Steam, 17,715 titles, which is 77% of the 21,303 titles reported by Linux users, will work on Linux.



At the time of writing the article, 74 of the 100 popular games were officially compatible with Linux, 'Native', 'Gold' that works perfectly with only fine adjustments, and 'Platinum' that works without any adjustments. I am. In addition, there were 10 titles of 'Silver' that worked almost with 1 adjustment, 4 titles of 'Bronze' that worked but still had problems, and 12 titles of 'Borked' that did not work at all.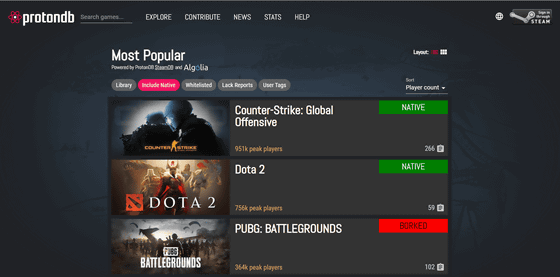 Looking at ProtonDB, the 12
Borked titles include popular titles such as 'PUBG: BATTLEGROUNDS
', '
Apex Legends
', '
Halo Infinite
', '
Dead by Daylight
', and '
Destiny 2
', and the top 10 most popular titles. Six of them are Borked. Hot Hardware, an IT news site, points out that 'popular games often have anti-cheat software built-in, and this anti-cheat software makes it difficult to support Linux.'
According to the 'Steam Hardware & Software Survey
' published by Steam, as of November 2021, 1.16% of all users are using Linux. Linux users are a minority compared to 96.14% of Windows users, but they are still on the rise. The most used Linux user is 'Ubuntu 20.04.3 LTS 64bit'.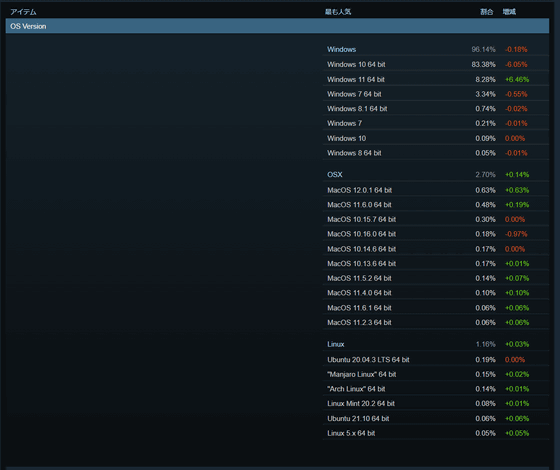 Steam Deck, which will be released in February 2022, will use Steam OS 3.0, which is based on Arch Linux. In other words, it's difficult to run non-Linux compatible games on Steam Deck. Therefore, it will be even more important for games sold on Steam to be compatible with Linux in the future.