A man who tried to get on an airplane with 'female string pants' on his face is picked up outside the plane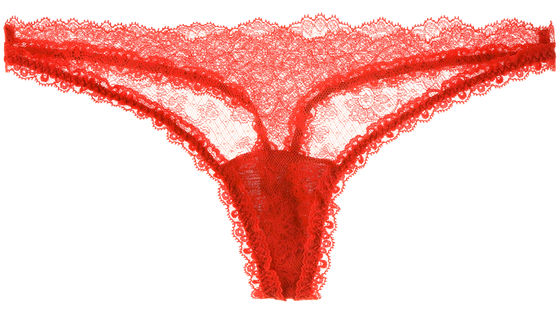 It is reported that the airline has sentenced a man who boarded an airplane with women's underwear on his face to ban boarding in order to protest the obligation to wear a mask.

Cape Coral man banned from United Airlines flight for wearing thong as mask --NBC2 News

https://nbc-2.com/news/local/2021/12/15/cape-coral-man-banned-from-united-airlines-flight-for-wearing-thong-as-mask/
Man thrown off United flight for wearing thong on his face instead of mask | The Independent
https://www.independent.co.uk/news/world/americas/united-thong-facemask-rosa-parks-b1977576.html
On December 15, 2021, a man attempting to board a United Airlines flight at Fort Lauderdale-Hollywood International Airport in Florida was ordered by an employee of the company to leave the plane. You can see the video taken by a passenger on the same plane as a man and an employee argue from the following movie.
Cape Coral man banned from United Airlines flight for wearing thong as mask --YouTube
A male customer (left) sitting on an in-flight seat and protesting, and a female (right) holding an employee ID card around his neck. A red string of female underwear is worn on the man's face.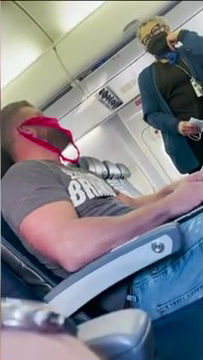 Eventually, the man was evacuated by airport guards.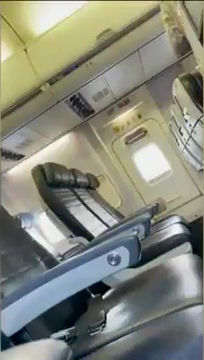 The man dropped off the plane is Adam Jenne, who lives in Cape Coral, Florida. Jenne, who was interviewed by American television station NBC2 News, likened her to Rosa Parks , a civil rights activist who was arrested for refusing to give her a bus seat to a white man. He said the purpose was to protest the obligation to wear a mask.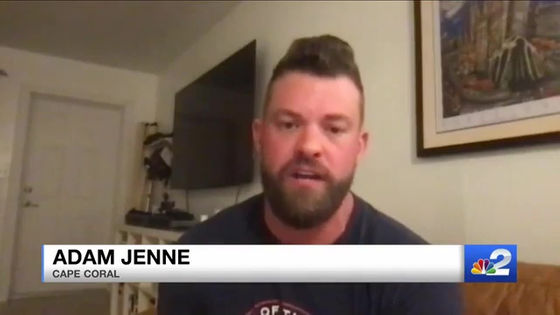 'If you cover your nose and mouth with pants, you should comply with the guidelines set by the Transportation Security Administration,' Jenne claims. Meanwhile, United Airlines said in a statement to the media, 'The passengers in question clearly did not comply with government guidelines that mandated masks. They addressed the issue safely before takeoff and flew. We are grateful to our team for preventing the confusion that might have occurred inside. '

As a result of an argument between Mr. Jenne, who insists on anti-mask, and the airport side, about 10 passengers who sympathized with Mr. Jenne disembarked with Mr. Jenne. In fact, Mr. Jenne has been on the plane more than a dozen times in a similar fashion, but this is the first time he has been evacuated.

On Twitter, 'I'm wondering if the underwear was new or worn out,' along with a photo of Mr. Jenne and a man who seems to be wearing women's underwear on his face.

'Man kicked off United Airlines flight at FLL for wearing women's underwear as mask'

Was the underwear new or used ????????????

Look at his shirt.. ???? pic.twitter.com/o8YaKkdCVT

— Chow (@ ChowSoCold1) December 16, 2021