It is refused to board an airplane as a gun is printed on the T - shirt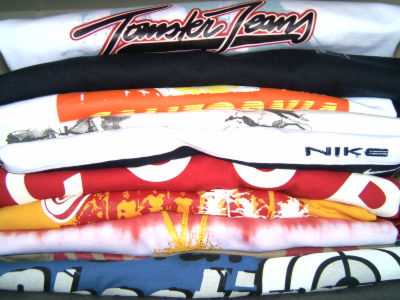 There seems to be a man who is refused to board an airplane because he is wearing a comic character T-shirt. This man looks back then and says "I do not know the meaning."

Details are from the following.BBC NEWS | UK | England | London | Gun T-shirt 'was a security risk'

The name of the victim is Brad Jayakody. When he tried to board the T - shirt with a character with a handgun printed at Heathrow Airport in London, he said, "There is a character with T - shirt gun, so we can not let him board." We said that the airport staff had been refused boarding. Although he searched for an employee who knows common sense, he could not find it, after all Brad Jayakody took off his T - shirt, changed to another clothes, he said he was able to get on at last.

He is Brad Jayakody. It seems to be wearing the same thing as the T - shirt I was wearing at the time.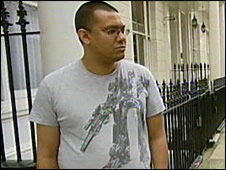 I reported it as a complaint at a later date, but I was not recognized as a formal complaint. It is somehow messed up ...
in Note, Posted by darkhorse_log