Experience of account suspension even though it does not violate YouTube guidelines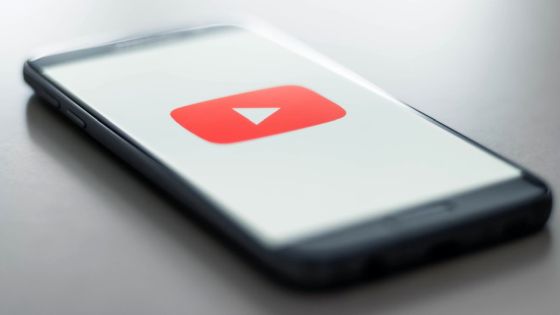 YouTube has established community guidelines to protect users from fraud and sensitive content, and is taking steps to suspend the accounts of users who violate the guidelines. Meanwhile, Mathijs Vogelzang , CEO of AppBrain , an app promotion service, talks about 'the experience of having your YouTube account suspended even though you did not violate the guidelines.'

YouTube suspended my account for posting DeFi hackathon video | Hacker News
https://news.ycombinator.com/item?id=29458246

Vogelzang has opened a YouTube channel since February 14, 2014, and has posted two movies by the time the article was created. Of which one in 2015 Posted in was 'movie that tulips have taken the manner in which suck the water', the other one on July 6, 2021 Posted was ' DeFi related hackathons' HackMoney taken in order to participate in. ' It is a movie that was done.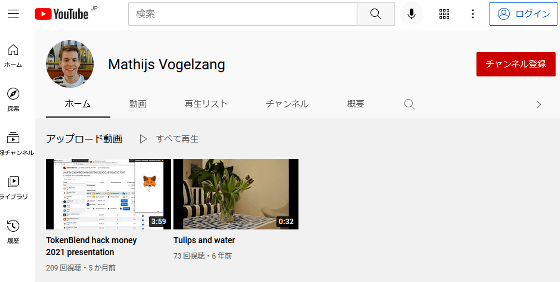 According to Vogelzang, HackMoney is not a hackathon dealing with illegal content, and the movie shot did not contain illegal content. You can see the movie Vogelzang created for Hack Money below.

TokenBlend hack money 2021 presentation --YouTube


After July 2021 when HackMoney was held, Vogelzang's account was still usable as usual. However, Vogelzang received an email from Google on December 6, 2021 stating that 'the posted movie violated our policy on spam, fraud, and fraud, so we deleted the channel.' And Vogelzang said that he could not log in to YouTube, and the contracted YouTube Music became unusable.

The YouTube help page says, 'YouTube assumes cases where a user accidentally violates a policy unintentionally, and usually only gives advance warning for the first violation.' increase. However, Vogelzang's account was suspended without knowing the details of the policy violation. Vogelzang filed an objection on YouTube, believing that something went wrong, but the complaint was rejected.

Vogelzang speculates that it was determined that the title of the movie posted in July 2021 (Token Blend hack money 2021 presentation) contained words such as 'hack' and 'money' as a policy violation, and explained the above circumstances. I posted it on the social news site Hacker News. Then, three hours after posting, I received an email saying 'As a result of checking again, it was confirmed that it did not violate the terms of use', and the account was revived.

'Thanks to Hacker News for some triggers on Google,' Vogelzang said. 'This account suspension is evidence that the normal process is broken on Google and YouTube.'