The Federal Trade Commission has determined that Facebook was fooling users with phone numbers and face recognition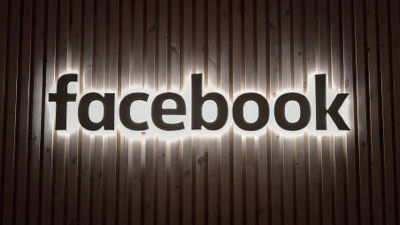 by
Alex Haney
Facebook's privacy issues have been investigated by the Federal Trade Commission (FTC) since February 2019, but as a result of a six-month survey, 'Facebook misleads users by phone numbers and face recognition. It has become clear from the information of relevant sources that a $ 5 billion (approximately ¥ 400 billion) penalty will be imposed.
Facebook deceived users about the way it used phone numbers, facial recognition, FTC to allege in complaint-The Washington Post
https://www.washingtonpost.com/technology/2019/07/23/facebook-deceived-users-about-way-it-used-phone-numbers-facial-recognition-ftc-allege-complaint/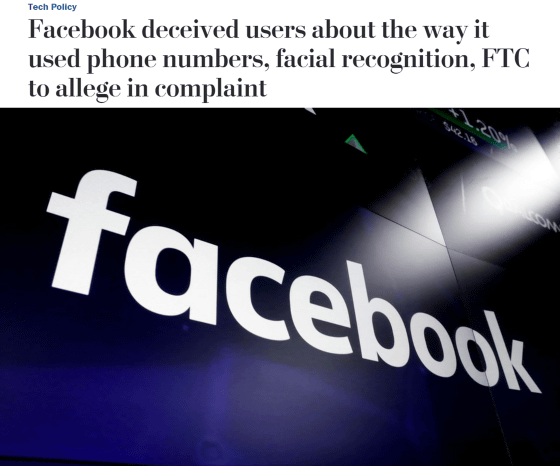 Since it was discovered in 2018 that consulting firm Cambridge Analytics had abused the
personal information
of 50 million people of Facebook users, the eyes of administrative supervision over Facebook became strong. As a result of the series,
it has been reported that the
Federal Trade Commission's ongoing investigation of Facebook's privacy issues is expected to be settled by imposing a $ 5 billion (approx. $ 400 billion) penalty on Facebook. And on this matter, it became clear from the information of the person concerned source that FTC thinks that 'Facebook misleads the user about the handling of the telephone number'.
According to the information, the problem is the two-step verification that Facebook implements. This two-step verification uses a text message to prompt the user for a one-time password, but using the phone number uploaded by the user in the two-step verification process, the ad's There is a targeted advertiser. The point is that advertisers are allowed to do this.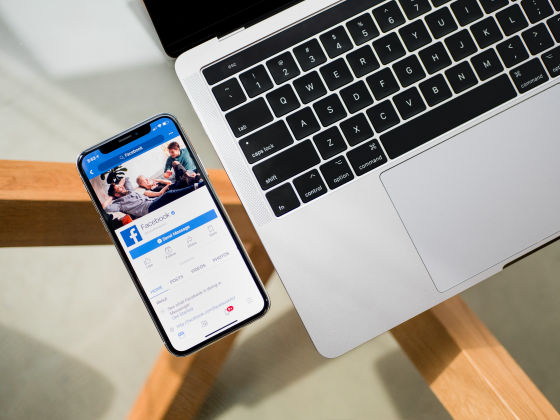 by Tim Bennett

The sources said the FTC will also argue that Facebook provided insufficient information to users about how to turn off photo tagging. The consumer group consumer report pointed out in May 2019 the problems with Facebook's face recognition feature.

Although the contents of the FTC petition and the settlement agreement are expected to be announced on July 24, 2019 local time, Facebook does not need to acknowledge the FTC's claim regarding the settlement, and the business practices in question It would be enough to make a change.

Sources have stated that the FTC has not asked Facebook CEO Mark Zuckerberg for any questions. Announcement of comments from the FTC and Facebook has not been made at the time of writing.

The Wall Street Journal stated that the fine of approximately ¥ 400 billion was less than originally expected.