Legal documents reveal that Apple plans to collect fees even if apps delivered on the App Store use an external payment system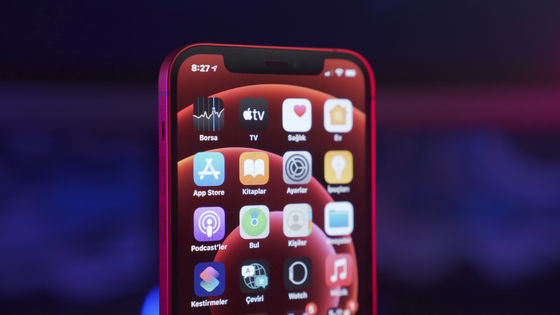 The Apple-Epic Games court battle is putting pressure on Apple to allow third-party payment systems for all apps distributed on the App Store. Legal documents reveal that Apple is trying to charge fees for transactions that occur, even if it allows a third-party payment system.

21-11-30 Apple Reply in Support of Motion to Stay Injunction | PDF | Injunction | Apple Inc.
https://www.scribd.com/document/544010068/21-11-30-Apple-Reply-in-Support-of-Motion-to-Stay-Injunction

Apple legal filing indicates it intends to collect commission regardless of whether developers use IAP or a competing payments platform ―― 9to5Mac
https://9to5mac.com/2021/12/02/apple-commision-outside-of-the-app/

Epic Games, the developer of the popular battle royal game Fort Knight, said that Apple will deliver apps on the App Store for 15 to 30% of the apps distributed on the App Store, the official app store for the iPhone. In August 2020, I filed a lawsuit against Apple, dissatisfied with the fact that it was collected as a 'fee for'.

Judge Yvonne Gonzalez Rogers, who was in charge of the proceedings, ruled on September 10, 2021 and told Apple that 'apps offered on the App Store are not payment options offered by Apple.' I also admit it. ' An injunction to approve this third-party payment system will come into effect on December 9, 2021.

In a lawsuit between Apple and Epic Games, it was decided that 'App Store should accept payment methods other than Apple', while there is also a voice that Apple wins-GIGAZINE



Apple appealed this ruling. This appeal is being heard by the Ninth Circuit Court, and if the appeal is granted, it will delay the ability to display a link to a third-party payment system on apps distributed on the App Store.

In the legal document regarding this appeal, it is clear that Apple is considering charging a fee for all transactions that occur via the app, even if there is no in-app purchase etc. It has become.

What I've come to assume is now in black and white in this filing from Apple: If the injunction goes into effect, Apple seems likely to charge a commission on any transactions that start in the app, even if they are completed on the web . https://t.co/GVoEhiQbFS pic.twitter.com/uyXjAmM1uD

— David Barnard (@drbarnard) December 2, 2021


In other words, Apple does not allow third-party payment systems in the App Store at the time of writing, but the ruling ordered that 'apps offered in the App Store should allow payment options other than those offered by Apple.' Even if we are allowed to use an external payment system according to the order, we are planning to charge a fee for transactions that occur through the external payment system. Apple CEO Tim Cook talked about the idea in a court hearing in early 2021.

"Also we would have to come up with an alternate way of collecting our commission," Cook says. "We would then have to figure out how to track what's going on and invoice it and then chase the developers; it seems like a process that doesn't need to exist. '

— Adi Robertson (@thedextriarchy) May 21, 2021


In addition, Google has already introduced a similar policy and makes it possible for developers to use an external payment system, but if you use an external payment system, 11% of the transaction will be collected as a fee. I am.