Twitter founder Jack Dorsey announces retirement as CEO, who will replace him?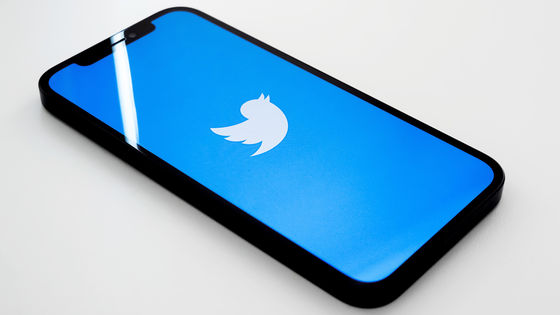 Twitter founder Jack Dorsey, who has been CEO since 2015, has announced that he will retire as CEO. Parag Agrawal, who has been the CTO of the company, will replace him.

Jack Dorsey Steps Down as Twitter CEO, Board Unanimously Appoints CTO Parag Agrawal as Successor
https://www.prnewswire.com/news-releases/jack-dorsey-steps-down-as-twitter-ceo-board-unanimously-appoints-cto-parag-agrawal-as-successor-301432989.html

Twitter CTO Parag Agrawal will replace Jack Dorsey as CEO
https://www.cnbc.com/2021/11/29/twitter-ceo-jack-dorsey-is-expected-to-step-down-sources-say.html

Twitter CTO Parag Agrawal replaces Jack Dorsey as CEO --The Verge
https://www.theverge.com/2021/11/29/22807651/jack-dorsey-steps-down-twitter-ceo-parag-agrawal-replacement

Jack Dorsey resigns as CEO of Twitter | Ars Technica
https://arstechnica.com/tech-policy/2021/11/jack-dorsey-resigns-as-ceo-of-twitter/

Twitter founder Jack Dorsey founded Obvious, the predecessor of Twitter, in 2006. He has been CEO for some time since its inception, but was forced to resign in 2008. However, he returned to the company to become CEO of Twitter again in 2015, and tweeted on November 28, 2021, 'I like Twitter.'

I love twitter

— Jack ⚡️ (@jack) November 28, 2021


And on November 30, 2021, he announced that he would retire as CEO of Twitter. 'My trust in Parag as Twitter's CEO is deep. His work over the last decade has revolutionized Twitter. Deep in his skills, heart, and soul,' said Dorsey. Thank you. It's finally time for Parag to lead Twitter. '' I think it's important to be free from the influence and direction of the founder and to be able to stand on Twitter. I understand that this is my decision. It's a tough decision for me, of course, because I love the service and the company, and the employees who work for the company. The decision to retire as CEO is really sad. …… But it's also really happy. Not many companies reach this level, and many founders continue to choose their own way of doing things with their ego. But I'm leaving. Twitter will prove that was the right choice. '

not sure anyone has heard but,

I resigned from Twitter pic.twitter.com/G5tUkSSxkl

— Jack ⚡️ (@jack) November 29, 2021


Parag Agrawal, who joined Twitter as an advertising engineer in 2011, will replace Dorsey as CEO. He was appointed CTO of Twitter in 2018, and according to a LinkedIn interview , Agrawal is heading the Consumer and Revenue Products and Infrastructure Team.

While Dorsey is well known for his interest in technologies such as blockchain, crypto assets and decentralization, Agrawal is also interested in Web3.0, a distributed social network developed by Twitter. Also known as the leader of Bluesky.

'I am deeply grateful to Jack and our entire team and very excited about the future,' Agrawal tweeted, thanking Dorsey and Twitter employees.

Deep gratitude for @jack and our entire team, and so much excitement for the future. Here's the note I sent to the company. Thank you all for your trust and support ???? https://t.co/eNatG1dqH6 pic. twitter.com/liJmTbpYs1

— Parag Agrawal (@paraga) November 29, 2021


The tallest person in the black T-shirt, the second from the right in the group photo below, is Mr. Agrawal.

This year, I've been so grateful to everyone who put their own health at risk to protect and serve others.

At @Twitter , these heroes include teammates who have kept our data centers running. Thank you for all that you've done to sustain and grow our service #OneTeam pic.twitter.com/wVzdPHQIAK

— Parag Agrawal (@paraga) December 16, 2020


Mr. Dorsey will continue to be a member of the Board of Directors until his term expires at the 2022 General Meeting of Shareholders. Patrick Pichette has been appointed Chairman of the Audit Committee and Brat Taylor has been appointed Chairman of the Board.