Online sales on Black Friday day declined year-on-year for the first time in history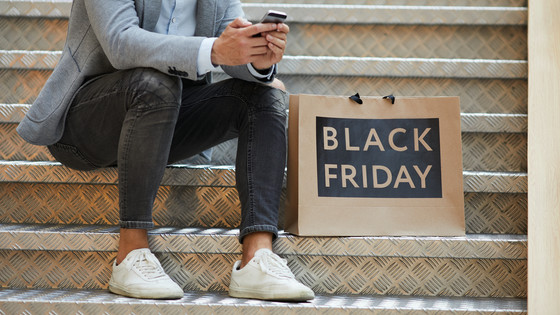 Adobe Analytics
, an online marketing and web analytics company, released a sales report for online sales on Friday, November 26, 2021,
showing that sales on Black Friday
in 2021 fell below the previous year's level for the first time in history. I understand.
2021 Holiday Shopping Trends and Insights
https://business.adobe.com/resources/holiday-shopping-report.html
Online spending on Black Friday decreased for the very first time --The Verge
https://www.theverge.com/2021/11/28/22806233/black-friday-online-spending-decreased-first-time
Looking at the sales in 2021 by day, it looks like this. From the left, November 11, November 24, November 25, and November 26, the vertical axis is the amount of expenditure. The most common was on November 26th, the day of Black Friday, which recorded about 8.9 billion dollars (about 1 trillion yen). According to Adobe Analytics, sales on the day of Black Friday in 2020 were 9 billion dollars (about 1.1 trillion yen), which is slightly lower than the previous year.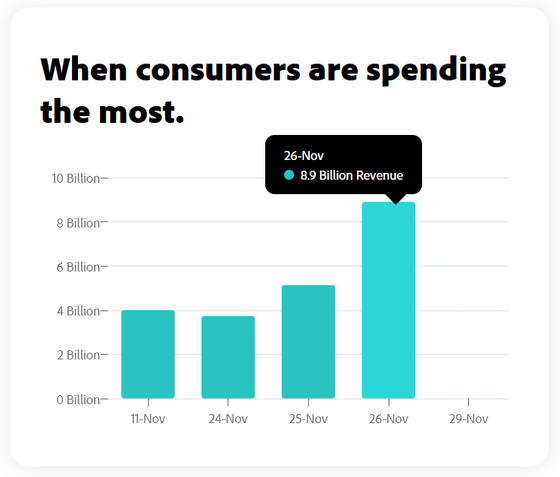 'Some stores launched Black Friday promotions as early as October, so lower sales could have led to higher early spending,' Adobe Analytics argues.

Adobe Analytics graphs daily sales trends from October 1st by product genre. Sales of almost all genres such as computers, toys, apparel, and electrical appliances have been declining as the days passed from October 1st.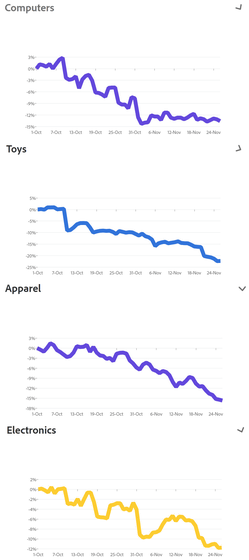 However, sales of remodeling products reached their peak at the end of October.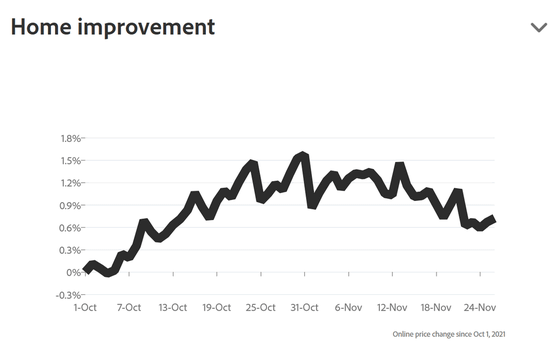 'Sales on Black Friday showed that the growth trend that had been going on was reversed for the first time. Shoppers strategically buy products,' said Vivek Panja, chief analyst at Adobe Digital Insights. We are flexibly changing the timing of shopping so that we can purchase early in the season and get great deals. '