It turns out that 'Tips to avoid the enforcement of Edge' are crushed in Windows 11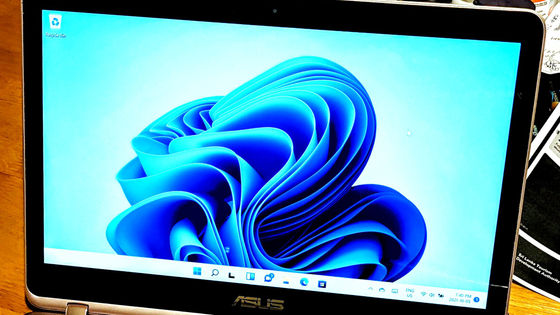 by
Dennis Sylvester Hurd
In the preview build of Windows 11 '
Windows 11 Insider Preview Build 22494
' delivered on November 4, 2021, the mechanism to change the link set to open in Microsoft Edge to open in any browser works. It turned out to be gone.
Windows 11 blocks Edge browser competitors from opening links
https://www.ctrl.blog/entry/microsoft-edge-protocol-competition.html
Latest Windows 11 overrides attempts to avoid using Edge • The Register
https://www.theregister.com/2021/11/11/latest_windows_11_build_enforces_edge_links/
Normally, ordinary links starting with 'https: //' will open in any browser that is set as the default browser. However, the links provided by Microsoft's voice assistant Cortana and some of the links in Windows settings and help screens start with 'microsoft-edge: https: //', so the default browser settings. Microsoft Edge will start regardless.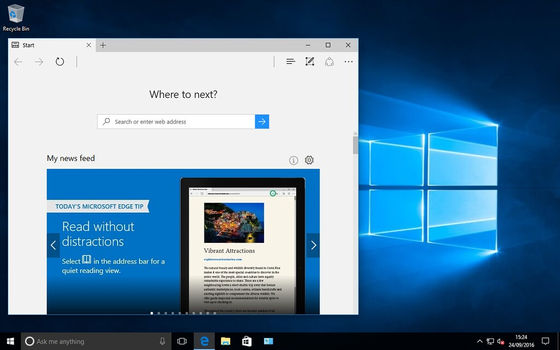 by
okubax
So, in 2017, software engineer Daniel Alexandersen developed and released
EdgeDeflector
, a free software that allows you to open links that are forced to open in Edge in your favorite browser. By using this Edge Deflector, Windows users can open links that would normally be opened in Edge, such as search results in the Start menu and links sent from smartphones paired with Windows, in Chrome, Firefox, etc. It will be like.
According to Alexandersen, EdgeDeflector was a popular app with 500,000 users. Also, in October 2021, Brave and Firefox adopted the same functions as Edge Deflector one after another, so it can be seen that the demand for the function to avoid Edge coercion is considerably high for users.
However, from Windows 11 Insider Preview Build 22494 delivered on November 4, Edge Deflector does not work because the program that handles 'microsoft-edge:' can no longer be set to other than Edge. According to Alexandersen, even if you forcibly remove Edge from Windows 11, you will see a blank window and an error message instead of opening another browser, anything other than Edge. It seems that measures have been taken to prevent it from being used.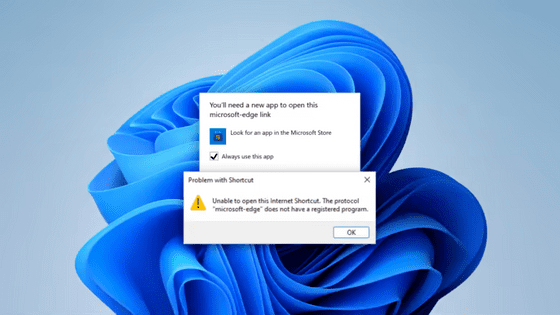 In response to this change, Alexandersen said, 'This is no longer a caring company that values its products. Microsoft has stopped being a good administrator of Windows and is promoting more than user productivity. We give priority to using our own services, 'he said.

Alexander also noted thatWindows 11 makes setting up prescriptive apps very cumbersome, saying, 'The best thing for users is to notify the regulators in their area. It's about switching to Linux, 'he said, saying that this change is likely to violate antitrust laws.