Netflix-delivered games can now be played on iPhone and iPad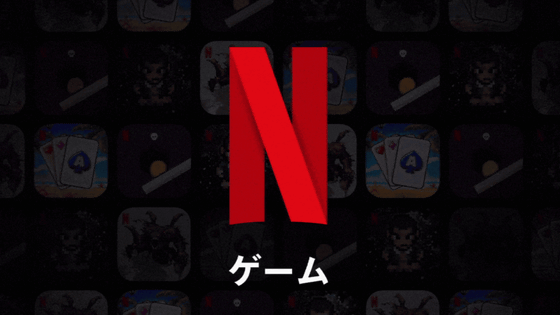 Netflix, a video distribution subscription service, announced on November 10, 2021 (Japan time) that it has started offering a service that allows you to play games for iOS and iPad OS. Netflix's game distribution service was already available for Android on November 2, and almost all users around the world, including Japan, can now play Netflix games.


Netflix Games is coming to iOS! Starting tomorrow, you can access Netflix Games through the Netflix app on any mobile device, anywhere in the world. Pic.twitter.com/LoHYFi4xBX

— Netflix Geeked (@NetflixGeeked) November 9, 2021


Netflix, Inc. App on the App Store
https://apps.apple.com/jp/developer/netflix-inc/id363590054

Netflix Games has officially arrived on iOS --The Verge
https://www.theverge.com/2021/11/9/22772480/netflix-games-apple-iphone-ipad-ios-subscription-app-store

At the time of writing the article, five books were distributed: 'Stranger Things: 1984 ', ' Stranger Things 3: The Game ', ' Shooting Hoops ', ' Card Blast ', and ' Teater'. Of these, 'Stranger Things: 1984' and 'Stranger Things 3: The Game' are based on the horror drama ' Stranger Things: The Unknown World ' distributed on Netflix.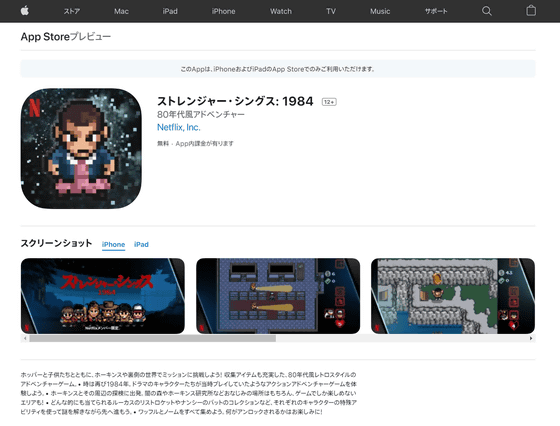 Some of the games can be played offline, and the in-game language is automatically set to the language set in your account profile. However, it cannot be accessed with a kids account.

The five Netflix games are only available directly on the App Store at the time of writing, but Neflix says, 'On November 11th, they will also be available for download from the Neflix app.'

You can download the games direct through the App store today, it'll be on your Netflix app tomorrow!

— Netflix Geeked (@NetflixGeeked) November 9, 2021


In addition, Apple prohibits 'third-party apps from functioning as an app sales platform' in the App Store policy, and it is this policy to distribute games on the Netflix app for iOS / iPad OS. It was pointed out that there was a possibility of conflict. Netflix says that the game distribution service does not have a separate subscription plan and can be used at no additional cost.

Netflix game distribution service seems to be for mobile at no additional cost --GIGAZINE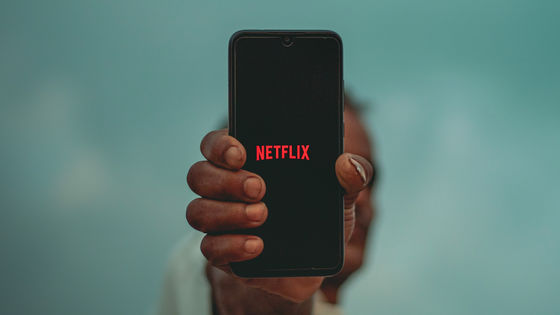 In May 2021, it was reported that Apple and Netflix were discussing App Store policies and in-app purchases, and Netflix game distribution on iOS / iPad OS will be released more than Android. The cause of the delay may have been the need to coordinate with the App Store.