Students sell their school Wi-Fi passwords to make money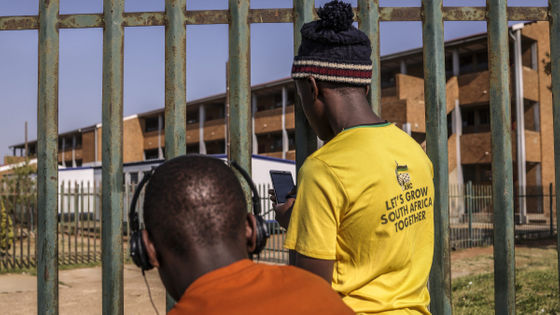 by Gulshan Khan for Rest of World

School lunches are served at elementary and junior high schools in Japan, so students can go to school without worrying about lunch. However, in South African schools, which is not always the case, poor children sell their school Wi-Fi passwords to local residents to earn lunch, a non-profit journalism organization, Rest of World, reports. ..

South African students are selling school Wi-Fi passwords for lunch money --Rest of World

https://restofworld.org/2021/south-african-students-are-selling-school-wi-fi-passwords-for-lunch-money/
South Africa is the richest and most developed country on the African continent, as well as the world's most unequal country with
the Gini index (percentage Gini coefficient) of 63 as of 2014, the highest in the world.
.. For reference, Japan's Gini index is 32.1, and even in the United States, which is said to have a large disparity as a developed country, the Gini index is only 41.5.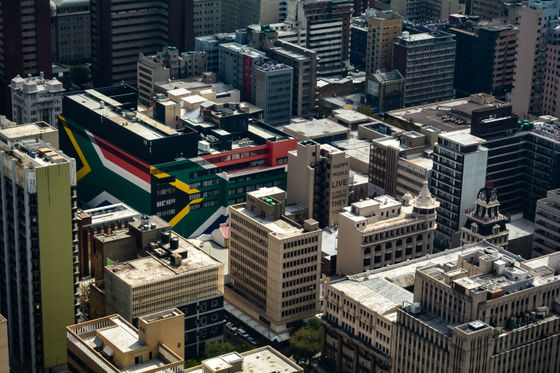 Due to these income disparities, poor South African families cannot use the Internet satisfactorily. Tabo, who was interviewed by Rest of World this time, is also one of the poor children living in South Africa. Tabo told Rest of World, who interviewed with the permission of his parents, 'If you give the password for the school Wi-Fi, the fee will be 10 to 20 rand (about 75 to 150 yen), and it will be a sunny day. Then you can earn 50 rand (about 377 yen). '

Duduza's junior high school, located in the southeastern part of Johannesburg, where Tabo attends, has free Wi-Fi for students. On the other hand, many of the households around the school cannot use the Internet and data communication is not possible even with mobile phones, so Tabo and Tabo's classmates sell Wi-Fi passwords to those local residents for lunch. He said he was adding.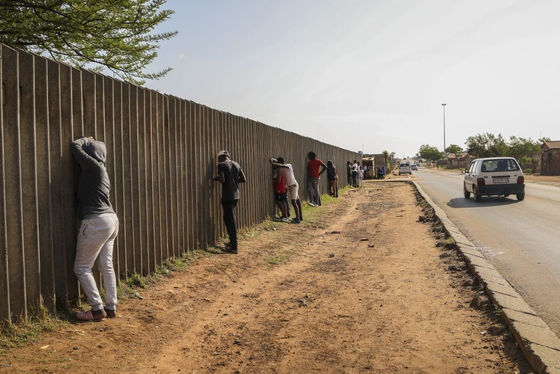 The South African government cuts telecommunications charges to domestic carriers by up to 50% to improve the situation where poor people cannot use the Internet and receive services even though many services are available online. Instruct that. In response, three major South African telecommunications companies announced in 2020 that they would reduce data communication charges and free communication charges for services necessary for daily life. However, the price reduction has not progressed slowly, and in Duduza, where there are many households with a monthly income of 561 rand (about 4200 yen) or less, which is
the poverty line, an unlimited 4G communication plan with the lowest price of 450 rand (about 3400 yen).
Many people cannot afford to join.
Therefore, at Tandi Eleanor Sibeko Junior High School, where Tabo attends, and Asser Maloka Junior High School near it, some residents walk 6km to get close to the school in order to use the Wi-Fi of these two schools. Bongani Buddy, who uses school Wi-Fi to send a message to a dating woman living in Durban, told the Rest of World, 'If you have Wi-Fi, you can even climb mountains. School. You may be chased by the guards, but the pirated Wi-Fi certainly keeps you from buying, selling and misconducting drugs. '
Buddy, like many young people living in South Africa, is out of work. Therefore, I walk 2km to school, where I send messages to my lover and look for a job. However, even though he has sent his resume 50 times so far, he hasn't got a job.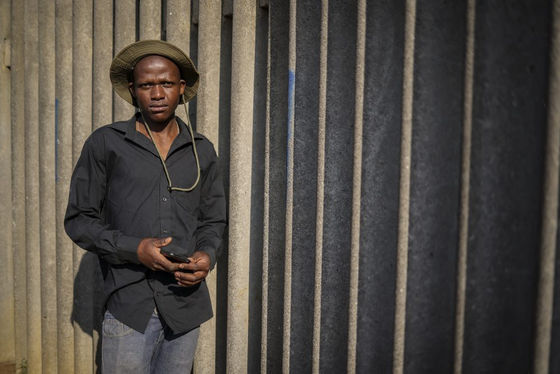 School students and teachers are experiencing very slow internet during class as locals use Wi-Fi. The school has taken some steps to prevent the school from using Wi-Fi secretly, but none of them worked. 'No matter how hard we tried, we couldn't get the young people out of the school grounds,' said Moeni Skosana, principal of Tandi Eleanor Sibeko Middle School. We are currently looking for a good solution. ' And comment. 'Our school had state-of-the-art camera systems and security equipment, but they were all stolen at night,' said Bongani Mashimura, president of the school's Information and Communication Technology Committee. Internet equality in Japan will not be achieved unless social inequality is resolved. '

in Note, Posted by log1l_ks