Google added a 1 second delay to loading non-AMP ads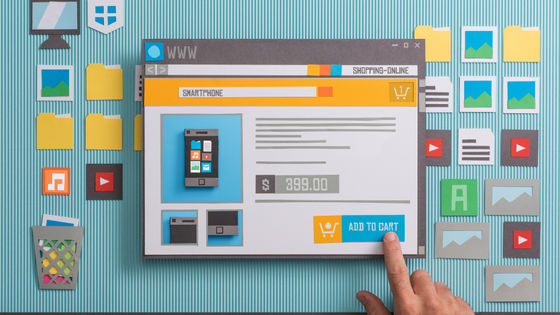 In a complaint regarding Google's antitrust lawsuit against digital advertising, it was pointed out that Google was delaying the display of non-AMP advertisements due to AMP preferential treatment.

UNITED STATES DISTRICT COURT SOUTHERN DISTRICT OF NEW YORK --IN RE: GOOGLE DIGITAL ADVERTISING ANTITRUST LITIGATION --Civil Action No .: 1:21-md-03010-PKC
(PDF file)
https://storage.courtlistener.com/recap/gov.uscourts.nysd.564903/gov.uscourts.nysd.564903.152.0_1.pdf
Chrome Dev Summit 2021 livestream --YouTube
Let's talk about AMP --by Barry Adams --SEO for Google News
https://www.seoforgooglenews.com/p/lets-talk-about-amp
AMP Has Irreparably Damaged Publishers' Trust in Google-led Initiatives – WP Tavern
https://wptavern.com/amp-has-irreparably-damaged-publishers-trust-in-google-led-initiatives
Since December 2020, Google has been proceeding with antitrust lawsuits several times. According to information gathered by the Justice Department, Google employees knew that 'AMP only improves median performance and is slower to load than the speed optimization method used by customers.' Nonetheless, Google explained when it launched AMP that 'adopting AMP will speed up loading time.' In addition, it has been revealed that Google added an 'artificial 1 second delay' when loading non-AMP ads and set it to load AMP relatively quickly.
In a keynote speech at the developer event 'Chrome Dev Summit 2021' on November 4, 2021, local time, Jeremy Keith, a former member of the AMP Advisory Board, said, 'Given a series of AMP lawsuits.
Who do you think would trust FLoC
and other Google efforts that ostensibly focus on privacy? ' In response, Chrome leader Ben Galbraith declined to mention the proceedings and said, 'We are open to the process and work closely with industry regulators.'
According to AMP critic Barry Adams, around July 2021, Google changed the AMP site so that it would not be prioritized in the search results displayed on mobile. In addition to this, when the site operator took SEO measures with arbitrary technology, the number of accesses to non-AMP sites increased sharply.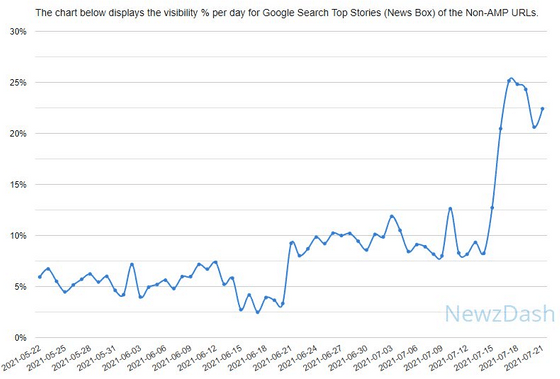 'Hundreds of sites would have been affected, such as by ranking news content that Google didn't do for non-AMP sites,' Adams said.