The world's first new corona drug 'Mornupiravir' is approved in the UK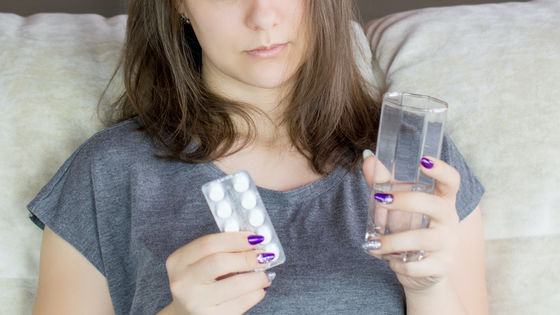 The antiviral drug for the new coronavirus infection (COVID-19), jointly developed by German chemical and pharmaceutical manufacturer
Merck
and Ridgeback Biotherapeutics, a
biotechnology company focused on treating infectious diseases, is now under British drug regulation. First approved by the authorities.
First oral antiviral for COVID-19, Lagevrio (molnupiravir), approved by MHRA --GOV.UK
https://www.gov.uk/government/news/first-oral-antiviral-for-covid-19-lagevrio-molnupiravir-approved-by-mhra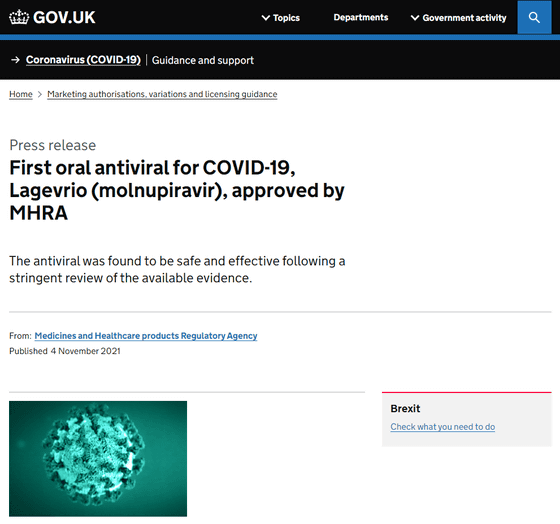 Britain approves Merck's COVID-19 pill in world first | Reuters
https://www.reuters.com/business/healthcare-pharmaceuticals/britain-approves-mercks-oral-covid-19-pill-2021-11-04/
UK First Country to Approve Merck's COVID-19 Pill
https://www.pharmexec.com/view/uk-first-country-to-approve-merck-s-covid-19-pill
UK approves Merck's antiviral COVID pill molnupiravir in world first --ABC News
https://www.abc.net.au/news/2021-11-05/molnupiravir-uk-approves-merck-antiviral-covid-pill/100596184
Merck's COVID-19 antiviral pill is now approved in the UK: Coronavirus Updates: NPR
https://www.npr.org/sections/coronavirus-live-updates/2021/11/04/1052281073/uk-merck-molnupiravir-covid-drug
The Medicines and Healthcare Products Regulatory Agency (MHRA) of the United Kingdom has verified and approved the safety and efficacy of the oral drug molnupiravir, which suppresses the growth of the new coronavirus. This is the first time that an oral drug for the new coronavirus has been approved by regulatory agencies.
Molnupiravir is recommended for patients with COVID-19 who have mild to moderate symptoms and for those who have risk factors for developing serious illnesses such as obesity, elderly diabetes and heart disease. In addition, MHRA cites clinical data and recommends that patients who test positive for COVID-19 should be given molnupiravir within 5 days of the onset of symptoms.
Molnupiravir is designed to cause errors in the genetic code of the new coronavirus that causes COVID-19 and is recommended to be taken twice daily for 5 days. Drugs similar to molnupiravir have been linked to congenital disorders in animal studies, but Merck says that animal studies have confirmed the safety of molnupiravir. However, the data on this animal experiment was not published at the time of writing the article.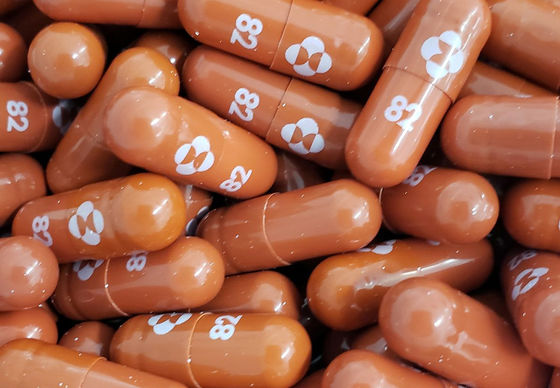 Vaccines have traditionally been the focus of treatment for the pandemic of the new coronavirus, which has killed more than 5.2 million people worldwide. However, Merck's Molnupiravir can be administered in the early stages of COVID-19 to halve the mortality and aggravation rates of those at risk of aggravation.

Stephen Powis, director of the United Kingdom National Health Service (NHS), said the UK was on its way to the most difficult winter ever, saying, 'There is a risk of developing complications when developing COVID-19. Molnupiravir is given preferential treatment to high-grade patients. ' In addition, Powis said that if the clinical benefits of reducing hospitalization and mortality could be seen and cost-effective, there could be broader deployments.


Maggie Sloop,
who leads the introduction of the new coronavirus vaccine in the United Kingdom, commented on the approval of molnupiravir: 'We are currently working to provide patients with treatment with molnupiravir through a national survey across the government and NHS. I will. '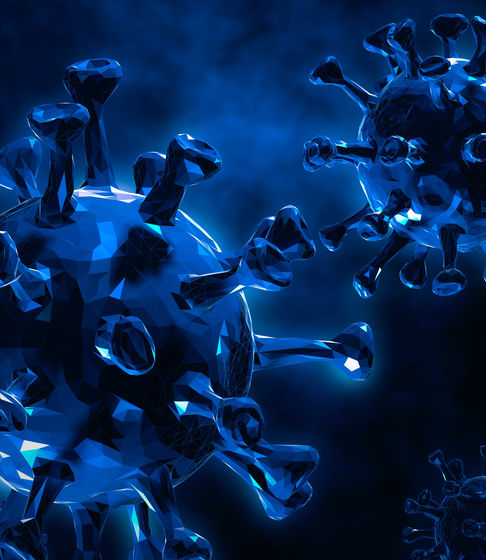 'We can show that MHRA has conducted a robust and thorough review of molnupiravir without compromising quality, safety and effectiveness,' said June Raine, CEO of MHRA.

The British government has a contract with Merck to secure 480,000 Molnupiravir, but it is unknown at the time of writing the article when it will be provided.