A major TV station operator is attacked by ransomware and multiple channels are temporarily suspended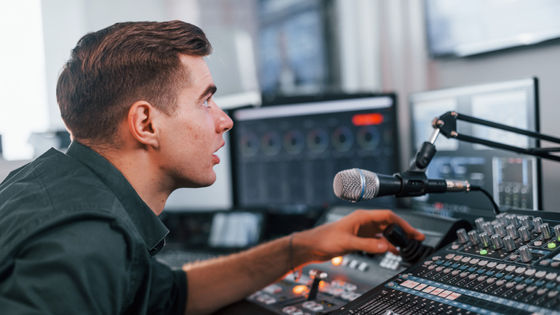 On October 18, 2021, Sinclair
, one of the leading television station operators in the United States, which owns affiliated stations such as FOX, ABC, CBS, and NBC, reported that 'a ransomware attack was carried out against the company.' .. 'Some servers and networks are encrypted by ransomware,' Sinclair said, and some broadcasters have reported that they have stopped broadcasting.
Sinclair Broadcast Group Provides Information On Cybersecurity Incident
https://www.sec.gov/Archives/edgar/data/912752/000119312521300540/d245680dex991.htm
Sinclair TV stations disrupted across the US after ransomware attack --The Record by Recorded Future
https://therecord.media/sinclair-tv-stations-disrupted-across-the-us-in-apparent-ransomware-attack/
Sinclair is America's largest television station operator with 185 television stations in 89 regions across the United States. According to Sinclair, the company detected a potential security incident on October 16, 2021 and began investigating it. On October 17, the following day, it was confirmed that some servers and networks were encrypted by ransomware, and that some networks were disconnected and the broadcasting system was stopped.
The number of television stations affected by the issue is unknown, but on the night of October 17, when the issue was discovered,
ABC 7 Amarillo
, a local station in Amarillo, Texas, KATU News
, which operates around Oregon, and Albany, NY, Several TV stations, such as the local station CBS 6 Albany, have reported on Twitter that they are 'technical problems.' At the time of writing the article, the technical problems have not been resolved, and each station cannot broadcast the planned program, so we are responding by broadcasting alternative programs.
We are having technical difficulties this Sunday morning. Heather and Craig are ready to go and we will join you as soon as we can. Pic.twitter.com/z8K4PfMpYL

— CBS 6 Albany --WRGB (@ CBS6Albany) October 17, 2021


Sinclair said, 'The problem was immediately notified to senior management and an incident response plan was launched. It has already been reported to legal advisors, security problem investigation companies, law enforcement agencies and government agencies, and the investigation is ongoing. That's it. '

The Record of overseas media reported this issue to attack the 'major TV stations and radio stations, Ransom was stopped the live broadcast hardware attack is not so uncommon, of France's largest television channel in 2019 M6 is, 2021 The Cox Media Group in the United States was attacked by the company. Local broadcasters are expected to suffer a great deal of damage as they lose advertising revenue until the system is restored. '