Adobe Flash, which should have ended at the end of 2020, is still alive in China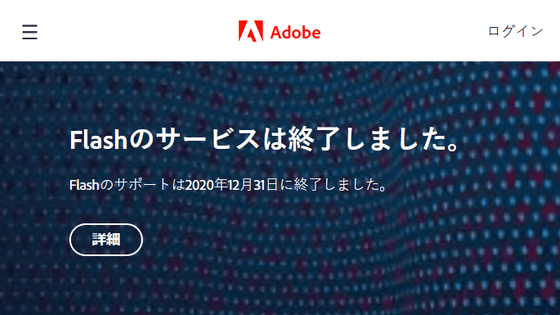 Adobe Flash, which was developed by Adobe as a standard for playing music, videos, games, etc. on the web , officially ended support on December 31, 2020. However, Adobe Flash, which is no longer seen on the Internet, survives in China in 2021, according to technology media TorrentFreak.

Adobe Uses DMCA to Nuke Project That Keeps Flash Alive, Secure & Adware Free * TorrentFreak
https://torrentfreak.com/adobe-uses-dmca-to-nuke-project-that-keeps-flash-alive-secure-adware-free-211012/

In 2012, Adobe planned to discontinue the Flash Player for playing Adobe Flash. The reason is that Adobe Flash is being replaced by competitors such as HTML5, and Adobe Flash has become less important to Adobe. After that, Adobe officially announced the end of support for Adobe Flash. After the end of support, the official notice was sent to the user, 'We strongly recommend that you remove Flash now.'

About 'Adobe Flash' officially discontinued at the end of 2020 Adobe notifies users that 'It is strongly recommended to remove Flash now' --GIGAZINE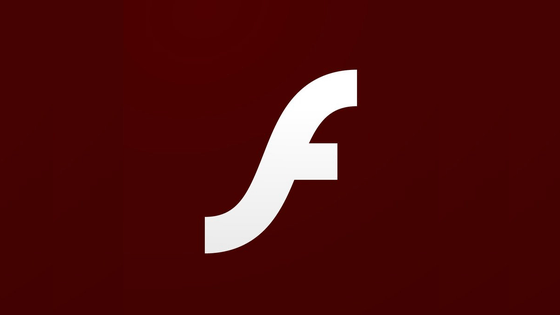 However, it has been revealed that Adobe Flash continues to be supported on the website 'Flash.cn' managed by Zhong Cheng Network, the only authorized distributor of Adobe Flash in China.

Support for Adobe Flash in Flash.cn was an important move for Chinese companies and those working to store Adobe Flash content. The Chinese version of Adobe Flash delivers a monthly security update and can be downloaded for free from Flash.cn, but there is a problem with pre-installed adware called 'Flash Helper'.

Meanwhile, software developer darktohka has also released a 'Clean Flash Installer' that allows you to use Adobe Flash for free. However, due to a DMCA allegation filed on GitHub on October 4, 2021, the CleanFlash Installer development project is no longer available at the time of writing as it violates copyright law.

GitHub · Where software is built
https://github.com/CleanFlash/installer/find/master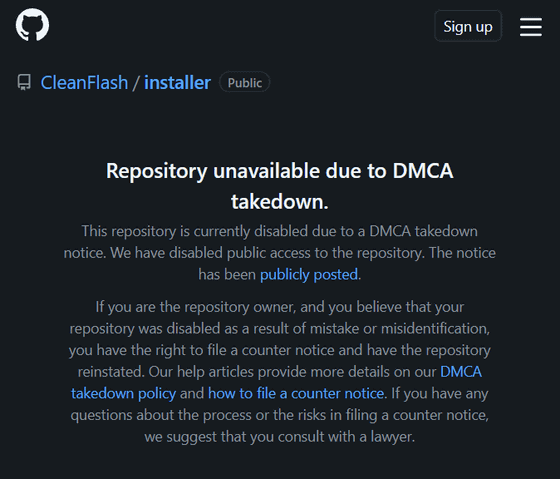 The Clean Flash Installer repository on GitHub states, 'Adobe is the copyright owner and I have the right to act on its behalf. This repository infringes the copyright of Adobe's Flash Player. Contains copyrighted software code owned by Adobe. '

'CleanFlashInstaller is my passionate project, so I'm very disappointed with Adobe's actions. The repository only hosts the project's installer code,' said darktohka, the developer of CleanFlashInstaller. I created it myself and it does not contain any code that infringes copyright, 'he said, claiming that it did not contain any code that infringes copyright. In fact, darktohka builds the CleanFlashInstaller based on .NET Framework projects rather than Adobe assets.

TorrentFreak asked Adobe to comment on the DMCA's allegations, but did not receive a response at the time of writing the article.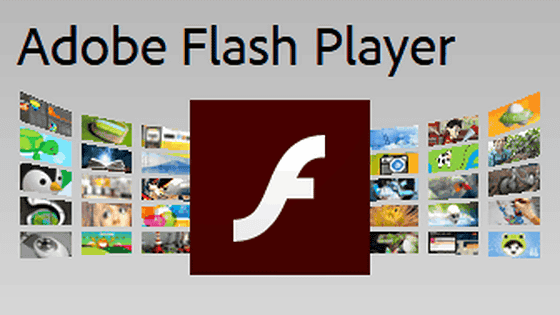 In addition, darktohka points out that the Chinese version of Adobe Flash, which is currently the only way to enjoy Adobe Flash, 'Adobe Flash includes an Adobe kill switch .' Also, about FlashHelper, 'The reason FlashHelper is not official software by Adobe is probably because you do not want your own malware to appear.' 'By default, if FlashHelper is not installed, Adobe Flash will work after 3 seconds. Will stop. '