AMD announces that there is a problem that performance such as Ryzen deteriorates in Windows 11 environment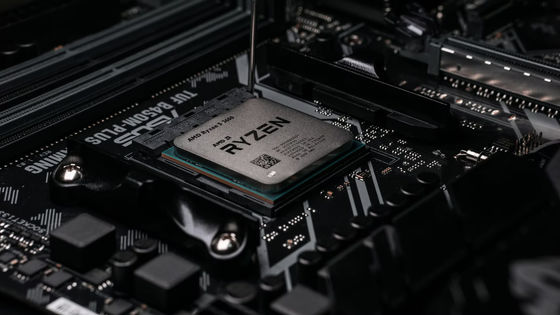 AMD and Microsoft have reported issues that may result in poor performance for certain applications when running Windows 11 on some CPUs. This issue is expected to be resolved by Windows Update in October 2021.

Windows® 11 Performance Variation in Certain Applications on Compatible AMD Processors | AMD

https://www.amd.com/en/support/kb/faq/pa-400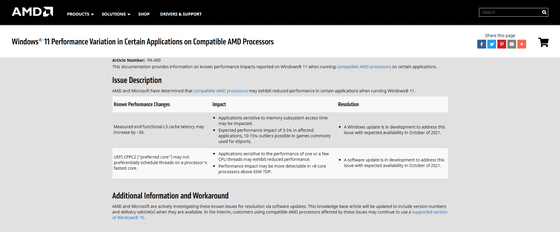 AMD: Windows 11 Slows Our CPUs Up To 15%, Patch Coming | Tom's Hardware

https://www.tomshardware.com/news/amd-windows-11-slows-cpus-up-to-15-patch-coming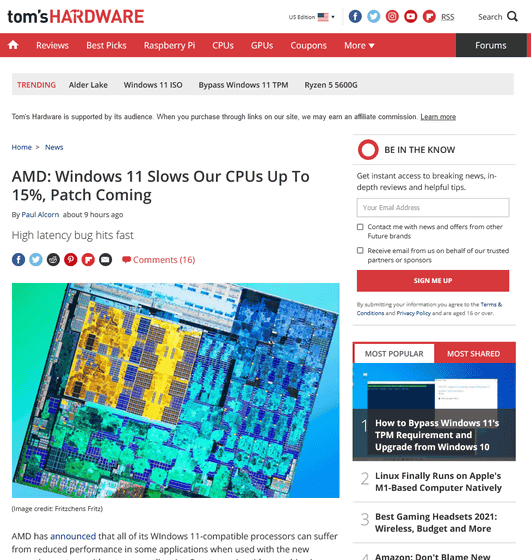 Windows 11 might tank Ryzen CPU performance, AMD warns | PCWorld
https://www.pcworld.com/article/541596/windows-11-might-tank-ryzen-cpu-performance-amd-warns.html

There are two AMD processor bugs confirmed in Windows 11.

One is that the latency of the tertiary cache is tripled at the maximum. This results in performance degradation of 3% to 5% for applications that are sensitive to memory subsystem delays. Games such as those used in esports will experience a 10% to 15% performance degradation.

The other is that the 'priority core' feature, which transfers single-threaded applications to the fastest core, does not work properly, which can lead to performance degradation for CPU-threaded performance-sensitive applications. This is especially noticeable for CPUs with 8 cores or more and a thermal design power (TDP) of over 65W.

The former is Windows Update and the latter is software update, which are scheduled to be supported in October 2021.