Hollywood filmmakers union almost unanimously approves strike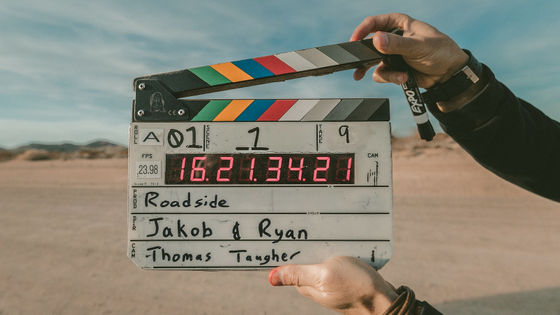 The International Alliance of Theatrical Stage (IATSE), a labor union for production crews of American movies and TV programs, was dissatisfied with the working conditions of movie companies and television stations and demanded revision of working conditions. In a strike approval vote held within the IATSE, 98% of union members voted in favor of. According to the IATSE, it is the first time a national strike has been approved in the union's 128-year history.

IATSE | Area Standards Agreement
https://www.asa.iatse.net/

IATSE Vote Results in Authorization to Call a Strike --dot.LA
https://dot.la/iatse-vote-2655219942.html

IATSE members approve strike authorization --Los Angeles Times
https://www.latimes.com/entertainment-arts/business/story/2021-10-04/iatse-strike-hollywood-crews-contract-labor-negotiations

IATSE strike: Hollywood production workers authorize strike
https://www.cnbc.com/2021/10/04/iatse-strike-hollywood-union-workers-approve-measure-to-call-a-strike.html

IATSE is a trade union formed by people who belong to the so-called behind-the-scenes of video entertainment, such as cameramen, makeup artists, location managers, special effects, and hair stylists. As the demand for video content continues to skyrocket due to the global epidemic of the new coronavirus infection (COVID-19), IATSE is a movie company such as Disney, Warner Brothers and Sony, and a distribution service provider such as Netflix and Amazon. He also requested the Alliance of Motion Picture and Television Producers, an industry group to which television stations belong, to revise working conditions.

IATSE has overly dangerous and harmful working hours, unrealistically low wages, the problem of not being able to secure breaks such as meal breaks during working hours, and the lack of breaks even on weekends, a blockbuster movie budget I was looking for improvements in issues such as the crew's wages being too low even for streaming programs that are being devoted to. According to the IATSE, these problems have existed for a long time, but the situation has worsened due to the recent increase in demand for streaming services due to pandemics, and 'the critical point has been reached.'

For this reason, IATSE entered into labor negotiations with the American Film and Television Production Association, but after several months of this negotiation, the National Film and Television Production Association refused the request because of the increase in expenses due to the corona wreck. Although the current two-year employment contract has been extended from July 31, 2021 to October 31, 2021, no progress has been made in the discussion itself.

Under these circumstances, the IATSE voted within the union on 'whether or not to leave the strike to the president.' There was a hurdle that 75% of the members of each branch had to agree to request a strike from the IATSE president, but the overwhelming voter turnout of about 90% and more than 98% of votes in all 36 branches. It was passed by support.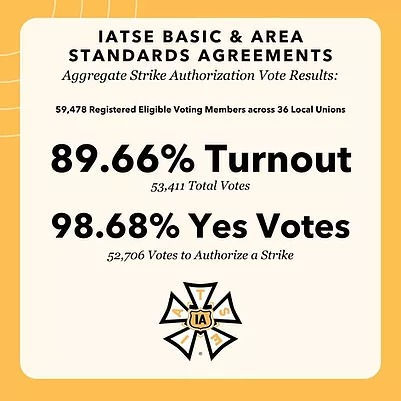 The vote revealed that IATSE members are overwhelmingly in favor of the strike, but as of October 4, 2021, IATSE has not declared a strike. 'Strikes will have a devastating impact on the industry, and thousands of IATSE members will inevitably lose their income, health insurance benefits and pensions,' said the National Association of Film and Television Productions. ..


in Movie, Posted by log1k_iy