When I say 'Happy Birthday' to Apple's voice assistant Siri, which has just been 10 years since the announcement, it will be like this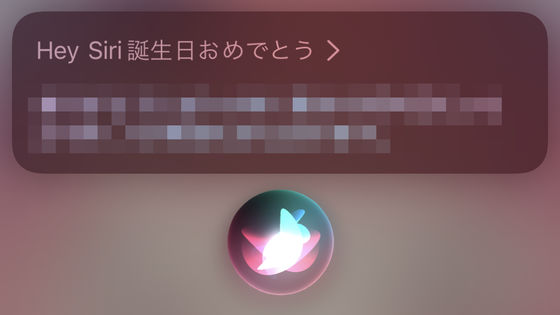 October 5, 2011, Japan time, is exactly 10 years since Apple's voice assistant Siri was announced. When you say 'Happy Birthday' to Siri, Siri returns a special message.

Apple celebrates Siri's 10th birthday with new jokes and responses --9to5Mac
https://9to5mac.com/2021/10/04/apple-celebrates-siris-10th-birthday-with-new-jokes-and-responses/

The iPhone 4S was announced at Apple's new product launch event held on October 5, 2011, Japan time. The voice assistant AI Siri is installed in this iPhone 4S.

Announcement of 'iPhone 4S' which is 7 times faster than before, CPU and GPU are dual core --GIGAZINE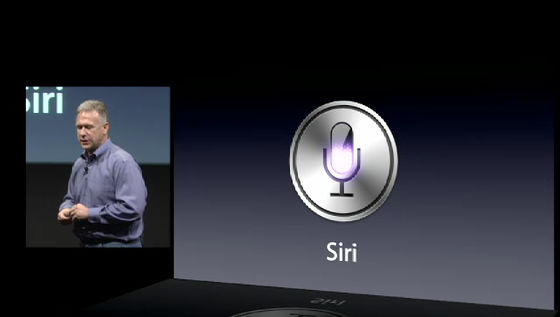 You can see the presentation lecture about Siri at that time in the following movie.

Apple Special Event 2011 --Siri Introduction --YouTube


Also, the Siri commercial released at that time is as follows.

Apple iPhone 4S Siri Assistant Commercial-YouTube


Voice assistant AI is known as Amazon Alexa and Microsoft Cortana announced in 2014, and Google Assistant announced in 2016, but Apple's Siri was the earliest among the major voice assistant AI. Apple-related news site 9to5Mac said, 'Siri is still lagging behind competing AI such as Google Assistant and Alexa, but unlike Google Assistant and Alexa, which track users and collect personal information, Siri focuses on privacy. I have it. ' In fact, from iOS 15, some functions of Siri can perform tasks even if you do not have an internet connection.

The following movie actually talked to Siri that he would return a special message when he said 'Happy Birthday'.

I said happy birthday to Siri, who is celebrating its 10th anniversary since the announcement-YouTube


According to 9to5Mac, the English version also says, 'From the new beta, I've been able to teach time, make jokes, and in just 10 years I've become a voice assistant who can say thank you for your birthday celebration. It's hard to believe that it was. '' It's been 10 years since it first appeared, and it's been a long time, and it seems that it's progressing at a constant speed because of the mechanism of our memory. ' There was also an answer.

Also, when 9to5Mac asked Siri, 'Are you happy after 10 years?', The answer was 'Hmm ... I can't find the answer to that question. Is there anything else I can help?' that's right.