Softbank acquires about 200 patents for stratospheric communication platform, the number of patents held is the largest in the industry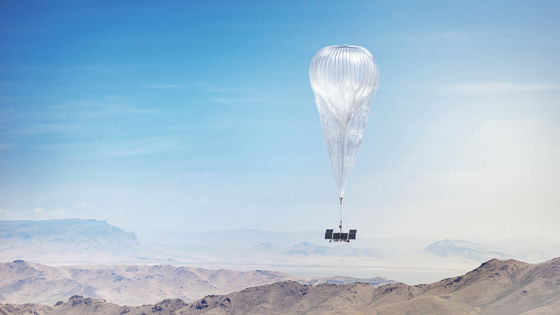 SOFTBANK has obtained approximately 200 patents related to the stratospheric communication platform (HAPS) from 'Loon,' which was developing mobile communication systems using balloons. As a result, SoftBank now holds about 500 HAPS-related patents, including those already owned, making it the largest number of patents in the industry.

Softbank acquires approximately 200 patents for stratospheric communication platform (HAPS) from Alphabet's subsidiary Loon | Press Release | News | Corporate / IR | Softbank

https://www.softbank.jp/corp/news/press/sbkk/2021/20210930_03/
'Loon' is a mobile communication system that uses balloons, which was launched in 2013 by Google's brother company X. It was promoted for the purpose of providing services to areas where there is no internet connection environment, and started commercial development in the mountainous areas of Kenya in July 2020.
'Project Loon', which provides an Internet environment from balloons flying in the stratosphere, begins commercial development in the mountainous areas of Kenya --GIGAZINE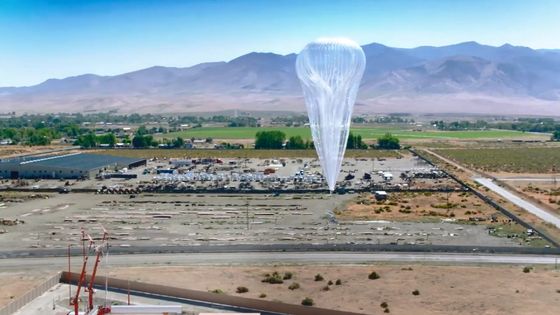 Improvements in balloons have progressed, and in October 2020, a record of '312 days' of continuous balloon flight was set.


'Loon', a balloon-flying project that provides an internet environment everywhere, sets a new record in 312 days of continuous flight --GIGAZINE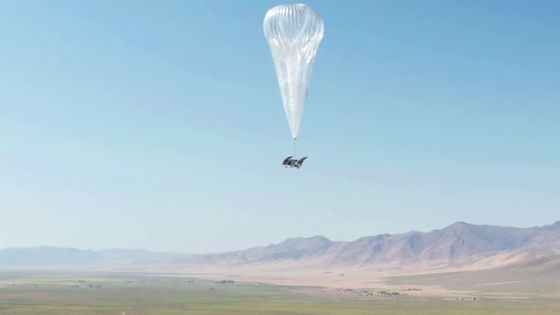 However, the business was suspended in January 2021 as 'the low cost of building a long-term and sustainable business could not be realized', and members involved in Loon went to Alphabet and other projects of Google. It was sorted.


'Project Loon' that delivers the Internet to the world with a balloon from Google is completely shut down --GIGAZINE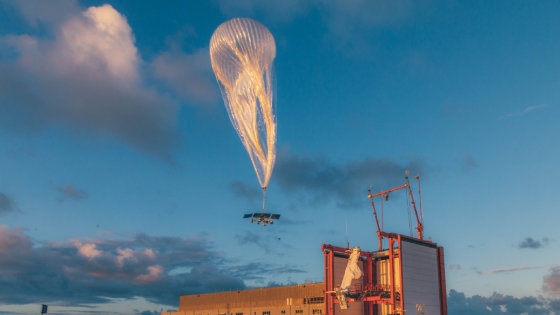 In April 2019, Softbank agreed to build a strategic relationship with Loon through its subsidiary HAPS Mobile, and had invested $ 125 million (about 14 billion yen).

Alphabet's subsidiary 'Loon' and Softbank's subsidiary 'HAPS Mobile' agree to build a strategic relationship for the development of high-altitude communication networks | Press Release | News | Companies / IR | Softbank
https://www.softbank.jp/corp/news/press/sbkk/2019/20190425_01/

By acquiring a patent, SOFTBANK inherits Loon's innovation and technology, further accelerates efforts toward commercialization of HAPS, and contributes to the development of the entire industry through the 'HAPS Alliance', an industry group aiming to realize the HAPS ecosystem. We have announced that we will continue to do so.


in Note, Posted by logc_nt