"EMOBILE CO., LTD" will disappear, the brand will survive due to merger by e · Access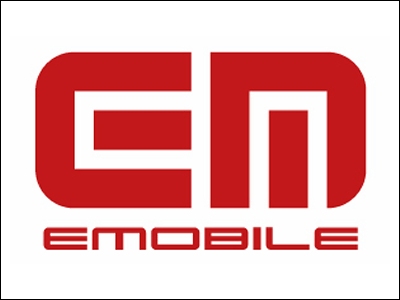 E-Access announced today that it will merge EMOBILE together.

Because the surviving company will be an absorption merger method with e · access, the dissolution company as EMOBILE, "EMOBILE CO., LTD" will be extinguished by dissolution, but the brand "EMOBILE" remains itself It has been with.

Details are as below.
(PDF file)Notice on Absorption Merger of Subsidiary (EMOBILE Corp.) (Simplified Merger / Schematic Merger)




According to e-Access's press release announced today, it was resolved at the board of directors meeting held today that the company will absorb and merge e-Mobile, a wholly owned subsidiary.

In order to respond to changes in the business environment, in particular, to accelerate competition among businesses including speeding up of data communication services and diversification of services in the mobile communication business, as a group, It is thought that it is necessary to push forward speedy.

Through this merger, further integration of e-access and EMOBILE 's communication network, integration of sales channels, utilization of resources, efficient capital investment, reduction of redundant operations, improvement of operational efficiency by integration of indirect divisions, intention It is said that it will be possible to carry out quick and strategic integrated management in all, such as making decisions earlier, and that the "e-Mobile" brand will survive and develop as the most important brand supporting the mobile business after the merger .

Under the philosophy of "e-Access promotes the integration of fixed and mobile communications and accelerate the growth of mobile business" in the broadband market, eAccess will become a wholly-owning parent company on July 1, 2010 We are implementing a stock swap with mobile as a wholly owned subsidiary.
in Mobile, Posted by darkhorse_log