Finally, it is reported that Nintendo Switch is also compatible with 4K, or some developers are developing 4K games for Nintendo Switch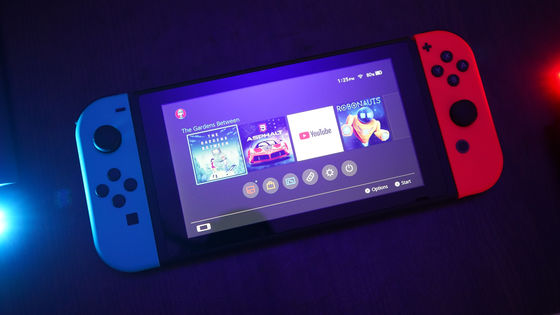 There is no 4K compatible model for Nintendo Switch, which is a game machine of Nintendo, at the time of writing the article, but some game developers have received game development tools for 4K compatible Nintendo Switch from Nintendo, Bloomberg of news media Reports.

Nintendo Switch 4K: Developers Make Games for Nonexistent Console --Bloomberg

https://www.bloomberg.com/news/articles/2021-09-29/nintendo-switch-4k-developers-make-games-for-nonexistent-console
Nintendo plans to release the latest model of Nintendo Switch, '
Nintendo Switch (organic EL model)' on October 8, 2021.
This 'Nintendo Switch (organic EL model)' has a larger display than the conventional Nintendo Switch, but the resolution remains HD (1280 x 720 pixels). Nintendo Switch can output video to an external monitor and play the game, but even in that case the resolution is only compatible with full HD (1920 × 1080 pixels), and at the time of article creation it is 4K (3840 ×) 2160 pixels) is not supported.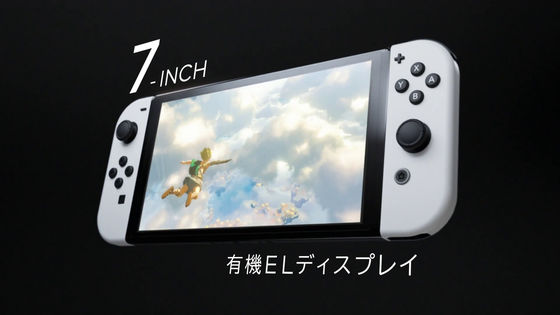 However, according to information obtained by Bloomberg from an anonymous source, 11 game companies have already received development kits for '4K compatible Nintendo Switch' from Nintendo and are developing games for non-existent 4K compatible Nintendo Switch. And that.

According to sources, 11 game companies cover a wide range of game developers from around the world, ranging from large publishers to small studios.
Of these 11 game companies, one is Zynga
, who has never developed a title for home video game consoles.
According to sources, the release date of the 4K compatible Nintendo Switch is 'at the earliest in the latter half of 2022'. 'Nintendo is at a technical disadvantage compared to its competitors,' Bloomberg said. 'Nintendo gains 20 market shares with the advent of next-generation consoles such as the PlayStation 5 and Xbox Series X.' It has dropped by nearly%. ' In addition to this, if you upgrade the hardware of Nintendo Switch, the game side also needs to adjust according to the hardware upgrade, so 'such troublesome adjustment work may be a risk to keep existing game developers away. There is also, 'Bloomberg pointed out.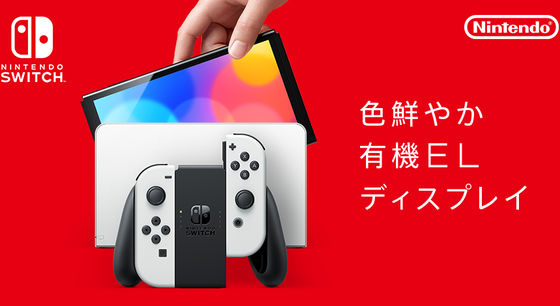 When Bloomberg inquired about this report to Nintendo, he answered that 'the content of the report is inaccurate', but he declined to mention which part was referred to as 'inaccurate'. that's right.

Bloomberg said about the Nintendo Switch (organic EL model), 'We have reported for more than a year that a more expensive model with a larger organic EL display will be released in the fall,' and this 4K support It seems that he is confident in the accuracy of the information about Nintendo Switch.

In addition, Bloomberg reports as of March 2021 that 'Nintendo was planning to have NVIDIA provide a chip that enables 4K output when connected to a monitor.' The exact reason why this 4K-compatible Nintendo Switch did not come true is unknown, but according to a person familiar with Nintendo's hardware development, one reason was a lack of components, which was affected by the pandemic of the new coronavirus. It seems to be.

Therefore, 'Nintendo has already distributed a development kit for 4K compatible Nintendo Switch to some developers before July 2021 when Nintendo Switch (organic EL model) was announced, and supports higher resolution. I was asking, 'Bloomberg reports.

The development kit looks basically the same as a regular Nintendo Switch, but it includes additional memory for debugging software and additional ports for better connectivity.

・ Added at 12:21 on September 30, 2021
Nintendo has publicly denied the report, tweeting in its corporate account that 'there are no plans for a new model other than the Nintendo Switch (organic EL model).'

As already announced in July, there are no plans for a new model other than the Nintendo Switch (organic EL model) to be released on October 8, 2021. [2/2]

— Nintendo Co., Ltd. (Corporate Public Relations / IR) (@NintendoCo Ltd) September 30, 2021
in Game, Posted by logu_ii