It is reported that Nintendo is planning a small and inexpensive Nintendo Switch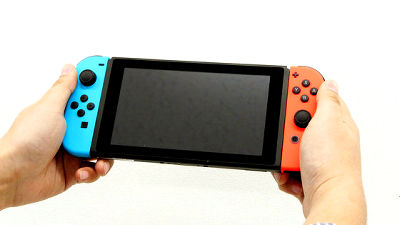 The Nihon Keizai Shimbun reports that Nintendo is planning a smaller and cheaper Nintendo Switch, and overseas media all say 'Nintendo is planning a revised version of Nintendo Switch'.

Nintendo Recovers "Heritage" Demand Net income increased 25% in the fourth quarter: Nikkei Inc.

https://www.nikkei.com/article/DGXMZO40750940R30C19A1TJ1000/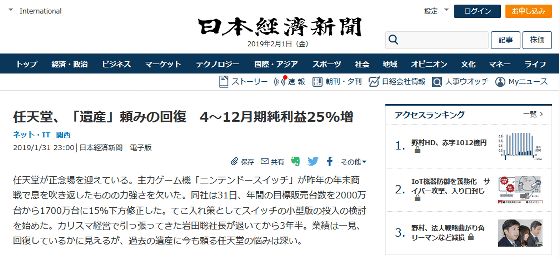 Nintendo reportedly planning to release a smaller, cheaper Switch-The Verge
https://www.theverge.com/20/19/31/18205924/nintendo-switch-smaller-cheaper-portable-nikkei-report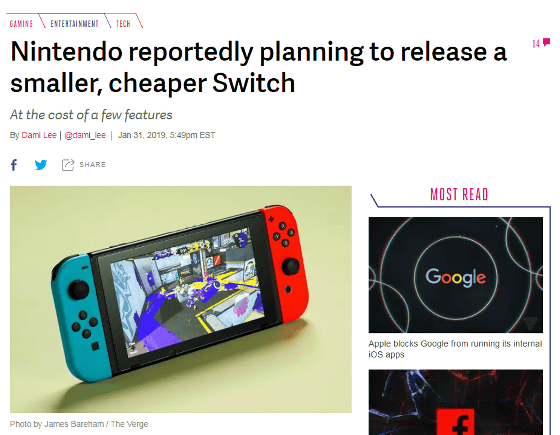 Report: Nintendo To Release Revised Version Of The Switch This Fiscal Year-Game Informer
https://www.gameinformer.com/2019/01/31/report-nintendo-to-release-revised-version-of-switch-this-fiscal-year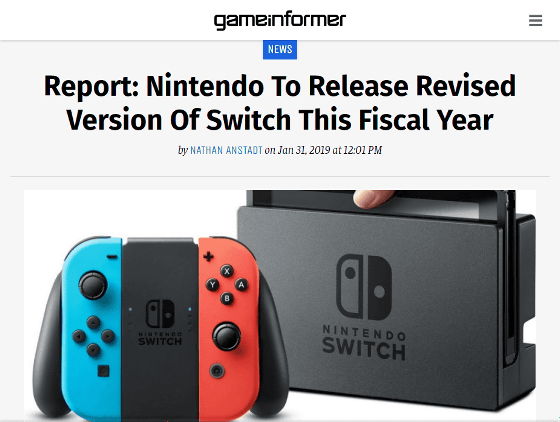 According to reports, Nintendo has developed a small and inexpensive Nintendo Switch. According to Uwatha, the new smaller Nintendo Switch will focus on portability and reduce some features to lower the selling price. However, at the time of writing, it is unclear which function of the Nintendo Switch will be removed. The small Nintendo Switch is scheduled to be released as early as 2019, and it has become clear from the testimony that it has already been notified to suppliers and game developers.
In addition, it is reported that Nintendo is planning a new service that will make game lovers want to pay more. It is unclear what this will look like, but the foreign media The Verge notes that 'it may be a subscription service for more robust past games like Wii and Wii U virtual consoles'. You
While there are various theories about which features will be removed in the smaller version of the Nintendo Switch, The Verge estimates that the 'dock' is not a good candidate. The new Nintendo Switch has the advantage of being 'more portable' due to its smaller size, so eliminating the dock is one of the most likely possibilities.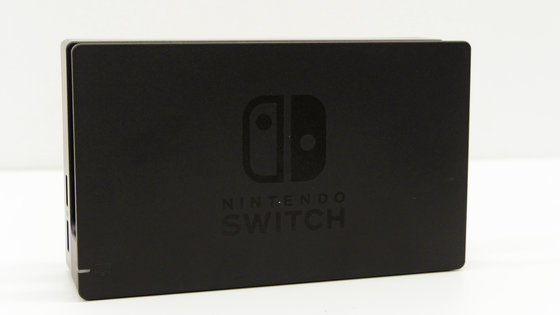 The Nintendo is focused on download content and new paid online service Nintendo Switch Online , so the small version of Nintendo Switch could possibly run out of cartridge slots, The Verge noted, but these were only as good as the time of writing. I will not leave the area of guessing.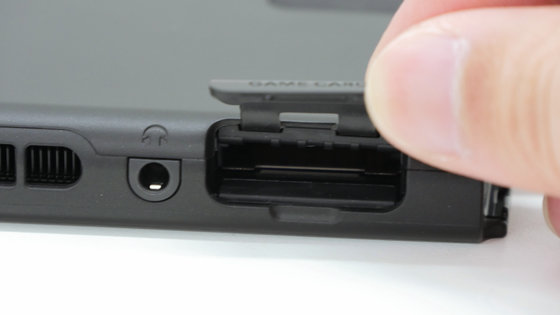 According to Nintendo's financial results announced in 2019, Nintendo Switch achieved record quarterly sales and sold 94.1 million Nintendo Switches in the October-December period alone. This figure is a strong 30% increase over the previous year, but Nintendo has lowered its annual target sales of Nintendo Switch from 20 million units to 17 million units. It is clear from the downward revision of the target sales volume that the Nintendo Switch sales did not grow more than I had imagined, but the smaller version Nintendo Switch that is said to be planning for leverage is more It is a place that attracts attention whether it leads to user acquisition.

・ 2019/07/10 21: 35 postscript
Nintendo announced that it will release 'Nintendo Switch Lite' on Friday, September 20, 2019.


Introducing the Nintendo Switch Lite, which narrows the Nintendo Switch to mobile mode and makes it smaller and lighter-GIGAZINE