What is the cause of a bug reported in Tumblr that some keys cannot be entered for some reason?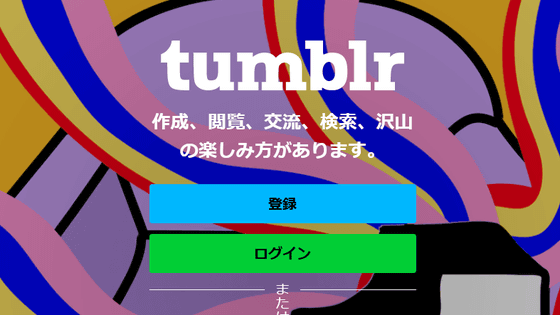 Foone, an engineer and old computer collector, reported on Twitter that he couldn't accept E and W inputs when entering text on his blog service Tumblr.


look I know a lot of people make fun of tumblr for supposedly being badly coded but I just tried to make a post and it turns out the E and W keys just stopped working. The ones on my keyboard. I can't type them, but only in tumblr. pic.twitter.com/K3rQj5mLsc

— Foone (@Foone) September 20, 2021


According to foone, not only E and W, but also L and period can no longer be entered. There is nothing wrong with the keyboard, and other apps and services can input without problems, so it seems that there is a problem with Tumblr, foone said.

oh wait, L and period also.
commas are fine. Just no periods.

— Foone (@Foone) September 20, 2021


Furthermore, although I couldn't input by touching the key, after a while after pressing and holding the key, multiple characters suddenly appeared.

I didn't think it was possible but it just got weirder
it turns out pressing keys doesn't work
holding them down does pic.twitter.com/sexFRCPYWN

— Foone (@Foone) September 20, 2021


The probable cause was the shortcut key set in Tumblr. Tumblr has shortcut keys that can be used on the dashboard, such as 'J: Next post' and 'K: Previous post', and if the time from clicking a new image post to entering text is too short , Foone points out that the input will be strange because the JavaScript that switches between enabling and disabling shortcut keys will not work properly. However, it is unknown which shortcut key E and W are in conflict with.

I think what happened is I clicked New Image Post then started typing too fast and it fucked up the javascript that's supposed to temporarily disable those hotkeys to let you Type Human Words

— Foone (@Foone) September 20, 2021


Javie A., who is involved in the development of Tumblr, acknowledged foone's point, saying, 'Maybe the text editor conflicted with something that handles the timeline update while loading, and the key assignment was wrong.' I said the problem has been fixed.

Ding ding ding. Bingo. You probably hit something that triggered a refresh of the timeline while the editor was still loading and it messed the key bindings. Race conditions are a hell of a drug
The fix is deployed already

— Javi A. (@JohnHackworth) September 22, 2021